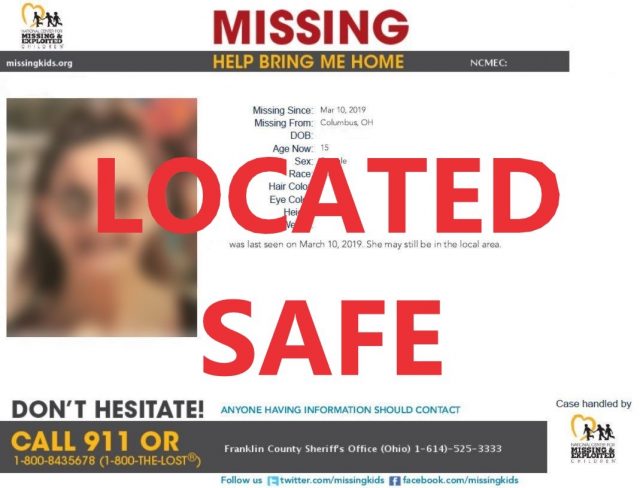 CIRCLEVILLE – Circleville police reported today that they have found a 15-year old that has been missing since March 10, 2019
Earlier this morning January 29, 2020, Officers with the Circleville Police Department assisting Detectives with the Franklin County Sheriff's Office located a 15-year-old juvenile who was first reported missing almost a year ago. The juvenile who was found safe and in good health was first reported missing in Columbus, Ohio on March 10, 2019. Attached is the original National Center for Missing & Exploited Children (NCMEC) poster. Identifying information has been removed due to the juvenile being located.
The Circleville Police Department remains one of only two Police Departments in Ohio and the Circleville Police Department Communications Center remains the only communications center in Pickaway County proudly recognized by NCMEC. In March of 2019, the Circleville Police Department and Circleville Communications Center were formally inducted into the National Center for Missing & Exploited Children's Missing Kids Readiness Program, demonstrating a commitment to protecting children by implementing recommended safety measures and response policies.
This is mostly a press release from Circleville Police Department