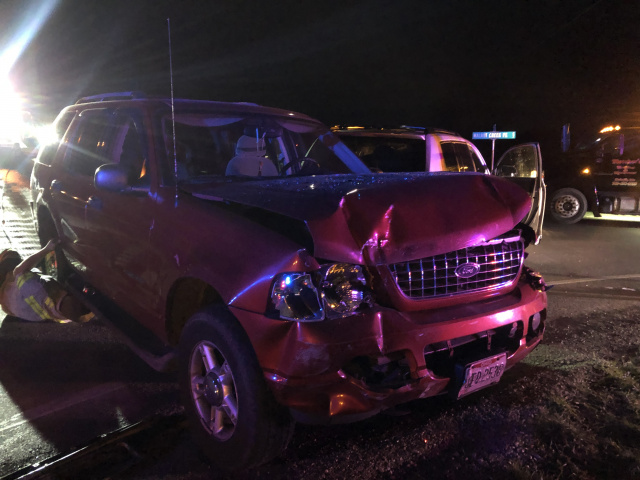 ASHVILLE – Eleven people involved in an accident that occurred on December 24 at around 9:30 pm at the intersection of 752 and Walnut Creek Pike.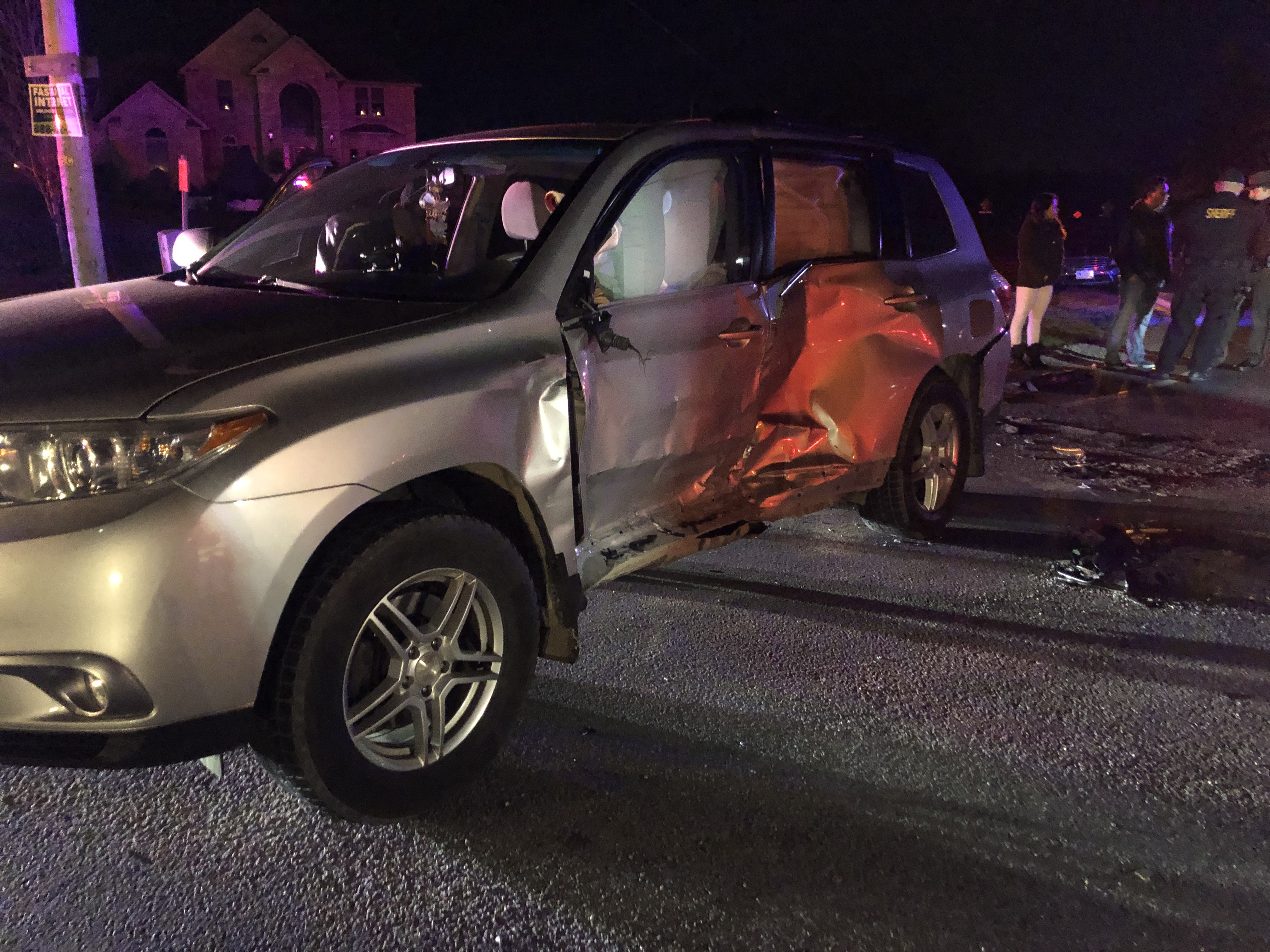 According to Pickaway County Sheriff on scene the red Ford Explorer was heading West bound on 752, when the Silver Toyota Highlander who was traveling Southbound on Walnut Creek Pike failed to yield at the stop sign.  The Silver Toyota that was carrying 4 people was struck in the driver and passenger doors.  One from that vehicle was transported to Berger Hospital in stable condition, the other three refused treatment on scene. The Ford Explorer was fully loaded with parents, kids and presents and all 7 people that were traveling in that vehicle were transported with minor injuries to Berger Hosptial in Circleville.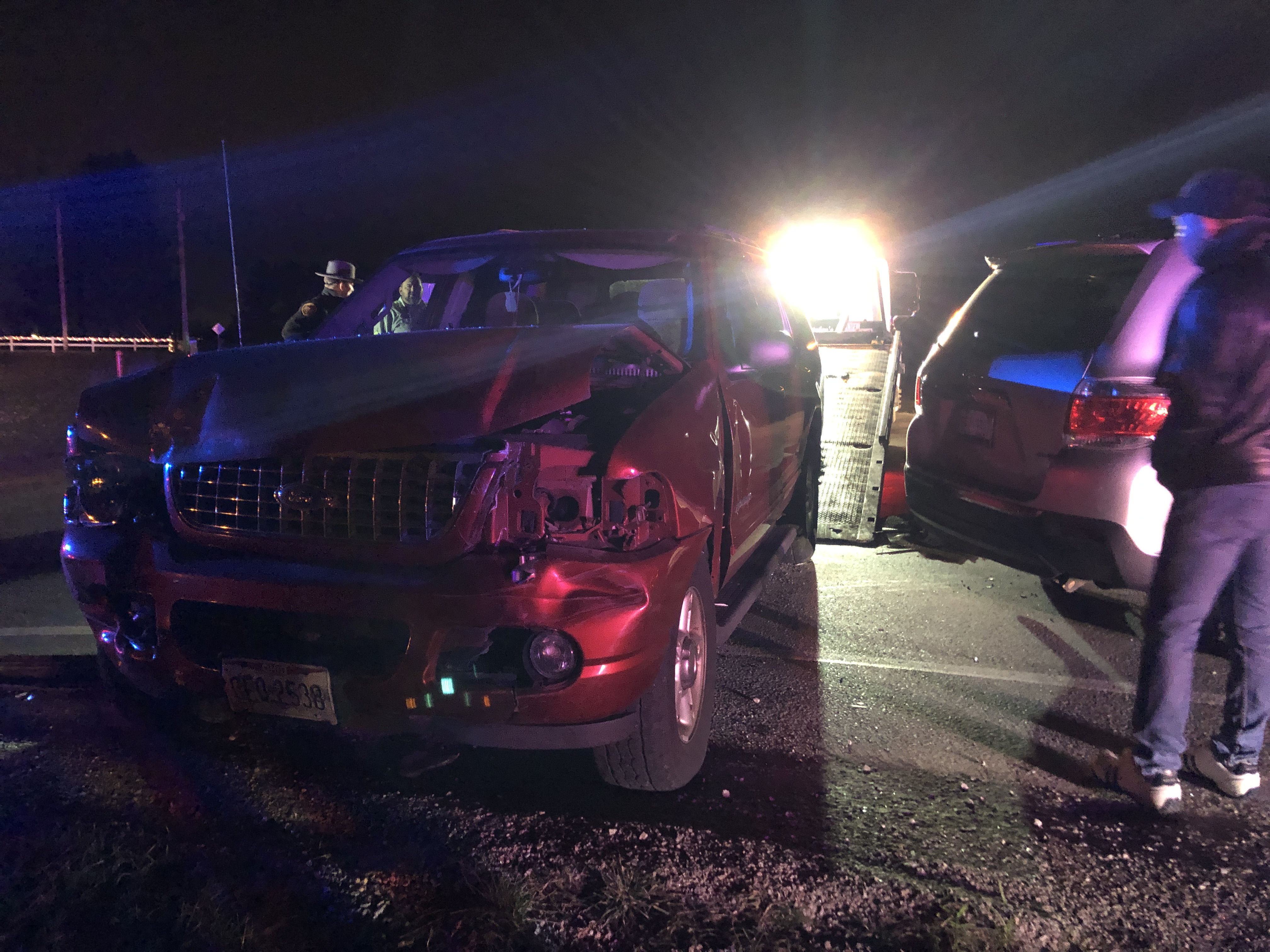 According to a witness on scene, shortly after the collision a man dressed as Santa stopped and gave aid to the victims of the accident.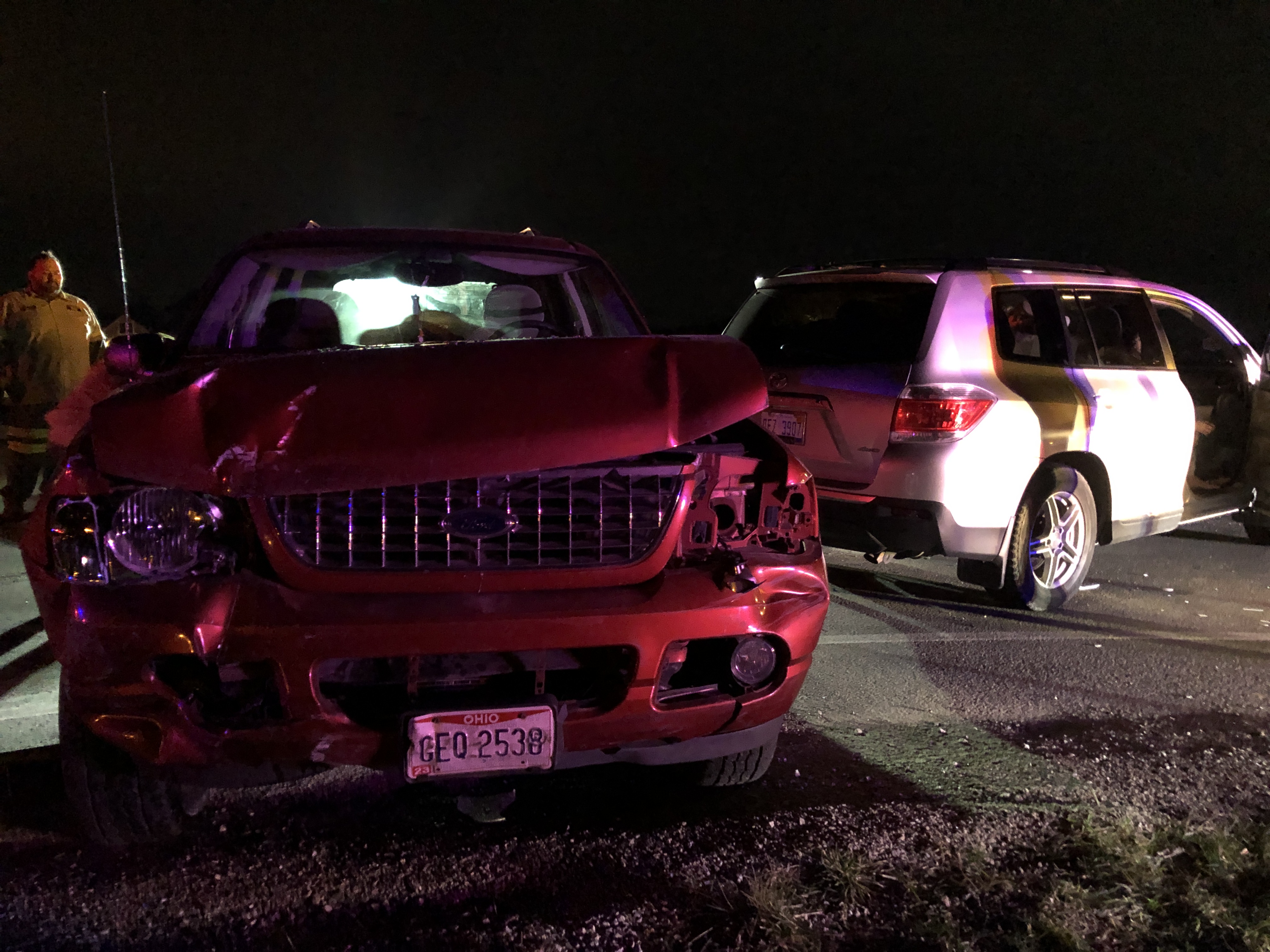 According to the driver at fault she was traveling through the area and didn't know the roads.

All victims in the hospital were treated and released.