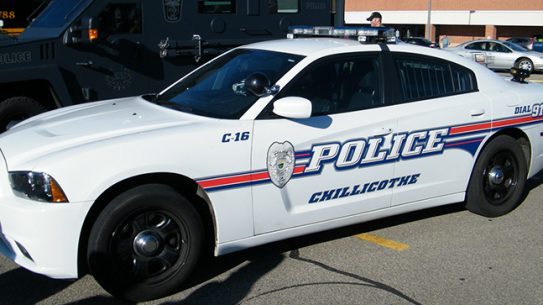 CHILLICOTHE – A man was arrested for OVI after hitting a dumpster in Chillicothe
Accoridng to the Chillicothe police department, they were called to the 400 block of Scothorn Lane after a man hit a dumpster with his car. When police arrived they found 45-year-old Aaron Koch passed out behind the wheel. When police knocked on the widow Mr. Koch woke up and opened the door. Police reported that they could smell a strong odor of alcoholic beverage coming from inside the car.
The officer asked the man if he had anything to drink and the man reached into the car and pulled out an empty can of Mikes's Hard lemonade Island punch and said, "I had this earlier."
In the report, the officer reported that Koch had, "slurred speech, a strong odor of alcohol coming from his person, glassy bloodshot eyes, and voluntarily stated to me he had a drinking problem."
During OVI field Sobriety tests Koch was determined to be under the influence and arrested for OVI, driving under OVI suspension, and taken to Ross County Jail.