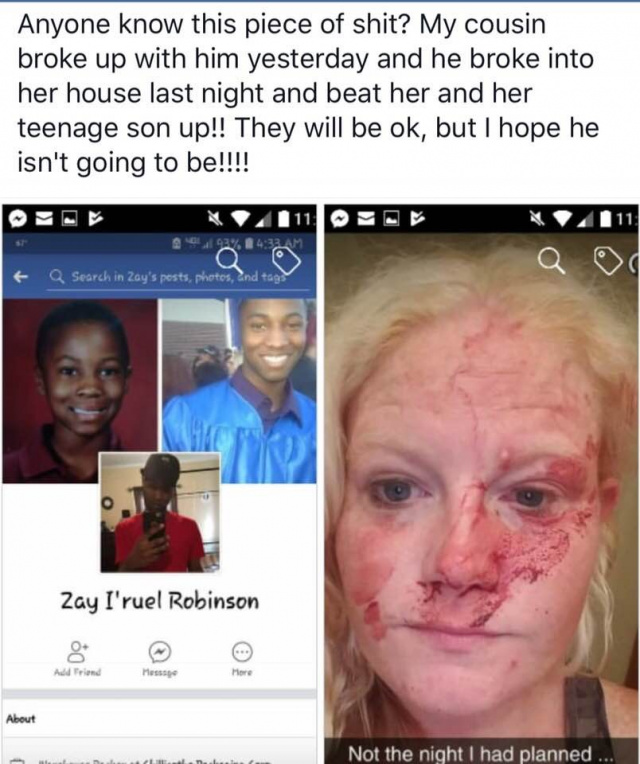 CHILLICOTHE – Ross County Sheriffs have issued a warrant for Isiah Robinson 22, of Chillicothe for aggravated battery a felony, and possible charges of domestic abuse, assault, and assault on a minor.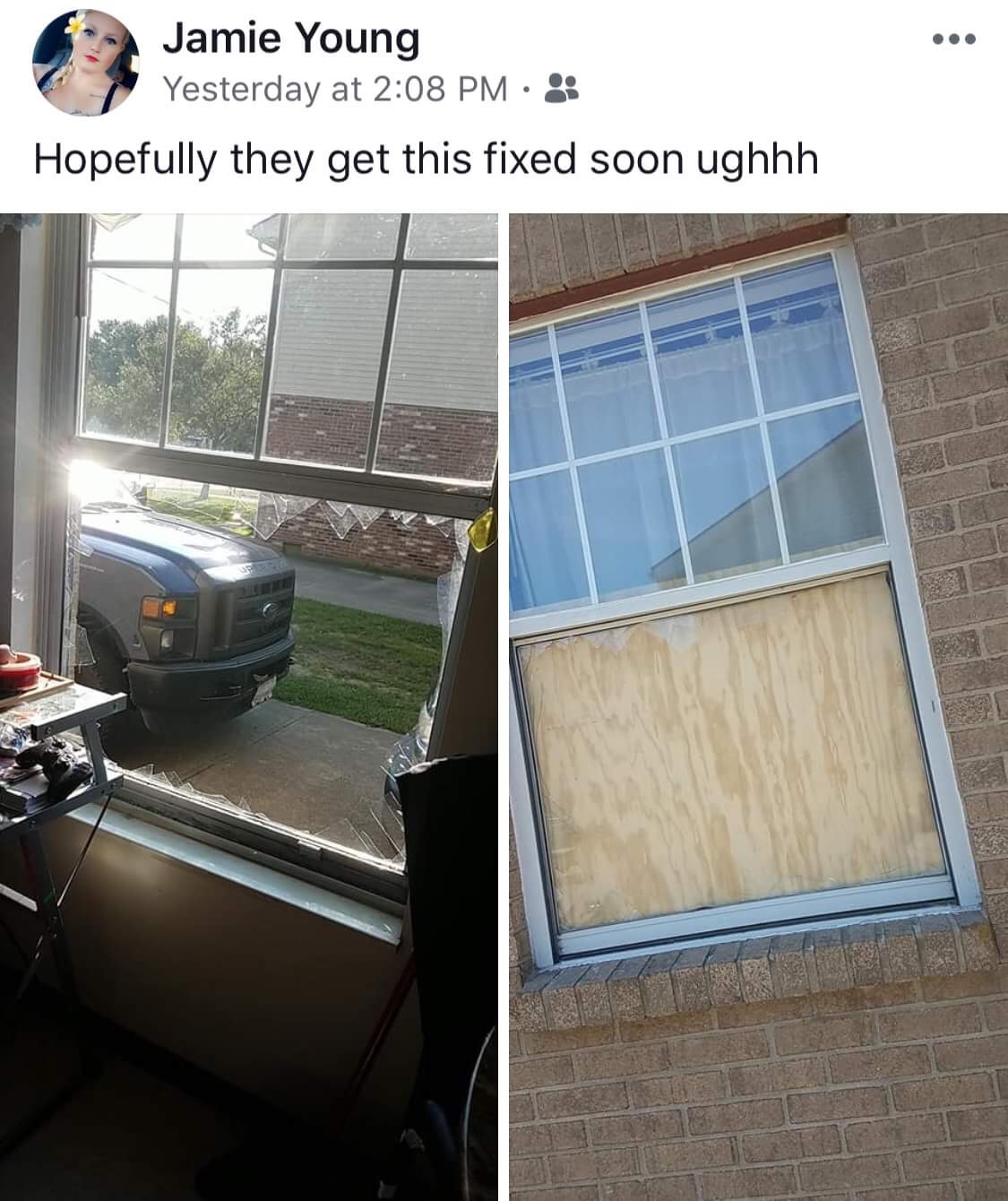 According to Police report and the Victim Jamie Young, around 12:30 pm Isiah Robinson ex-boyfriend, 22 of Chillicothe came to her home to talk to her.  Jamie declined and said, "her children were asleep and she was going to bed and didn't want to talk."  Young claims thats when Robinson broke a side window out of the home and climbed in.  She then claims the fight escillated and he assaulted her while she was holding her 2 year old son.  Young also claims he pushed and assaulted her 15 year old son during the fight.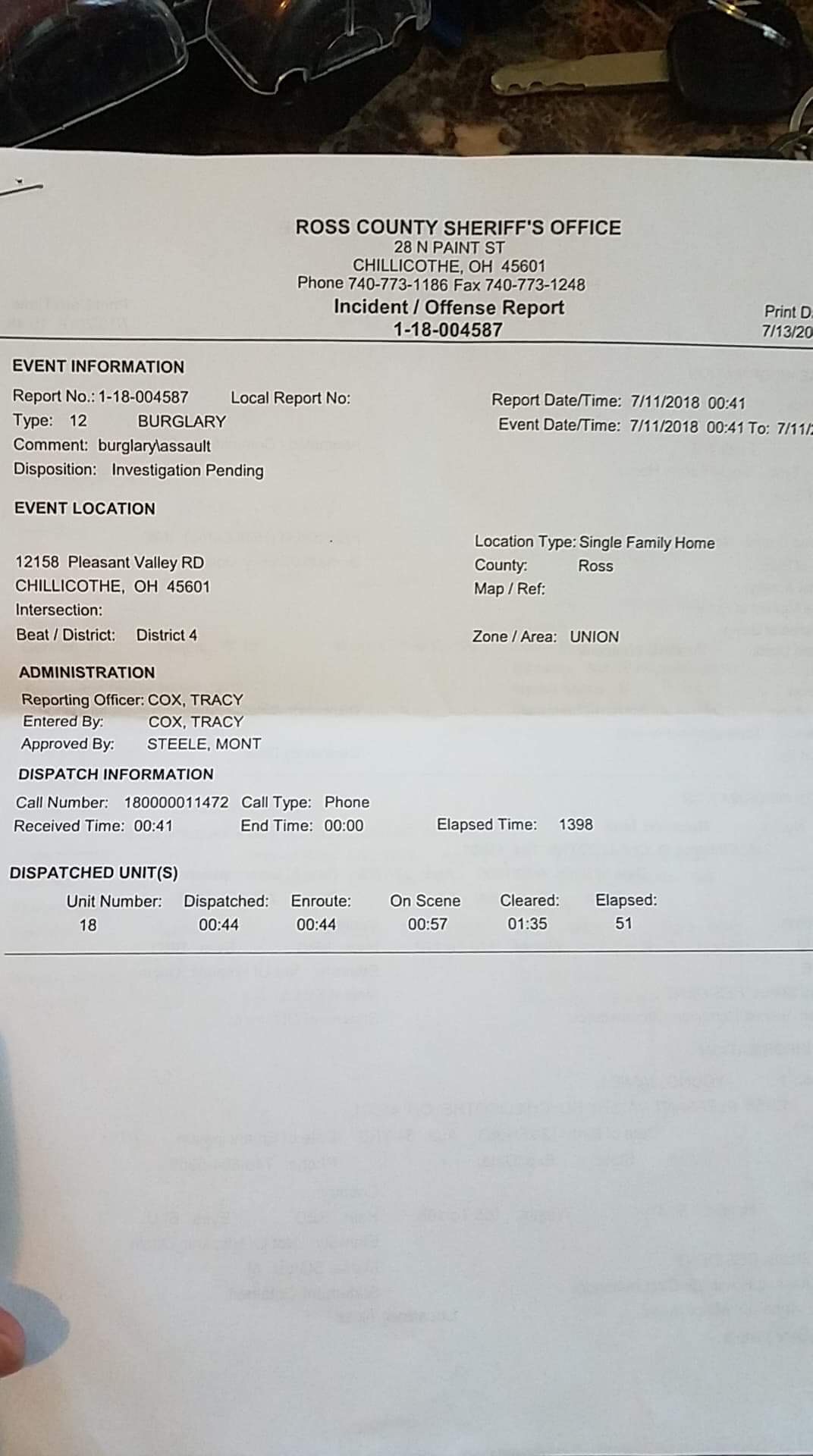 "It was a nightmare, I would have never thought anything like this would ever happen."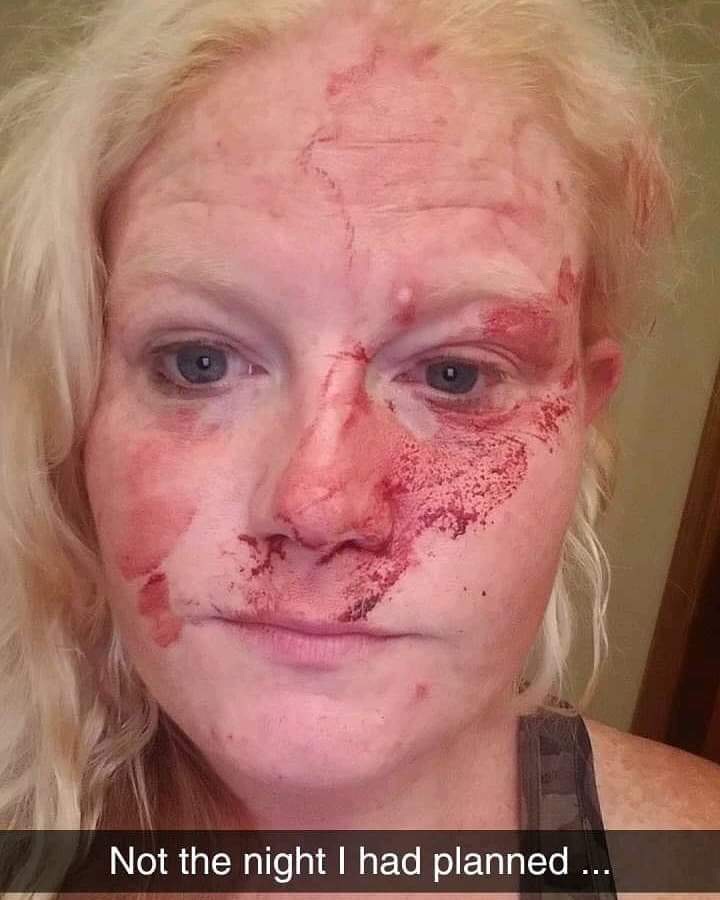 Any information to the location of the suspect or if you see the suspect you can contact local police.  The police have officially charged Robinson with aggravated burglary, but other charges are pending investigation.