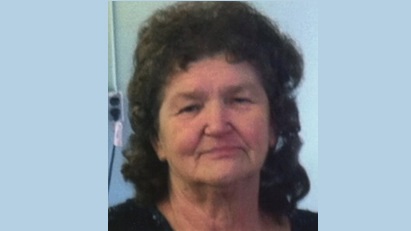 Violet Mae (Robinson) Brooks
    Violet Mae (Robinson) Brooks, 75, of Laurelville, entered into Heaven on January 30, 2018 at Adena Regional Medical Center. She was born on October 22, 1942, in Adelphi, the daughter of the late Harold and Geneive (Hettinger) Robinson.
    Violet is survived by her children, Luke (Joan) Lagore, Pauline (Buck) Ramey, Melody Yeater, Karen Williamson, Jenny (Dave) Cross, and Kevin Lagore; eleven grandchildren; and seven great-grandchildren.
    In addition to her parents, Violet was preceded in death by her loving husband, William Brooks; children, Paul and Laura Lagore; and brother, Earl Robinson. Violet was a member of Yellowbud Chapel, Yellowbud.
    Funeral services will be held on Friday, February 2 at 1:00 p.m. at the HILL FUNERAL HOME, Kingston with Rev. James Vandagriff officiating. Burial will follow in Green Summit Cemetery. Friends may call on Thursday from 4 – 8 p.m. at Hill's. Condolences can be made on Violet's online guest registry at www.hillfhkingston.com.