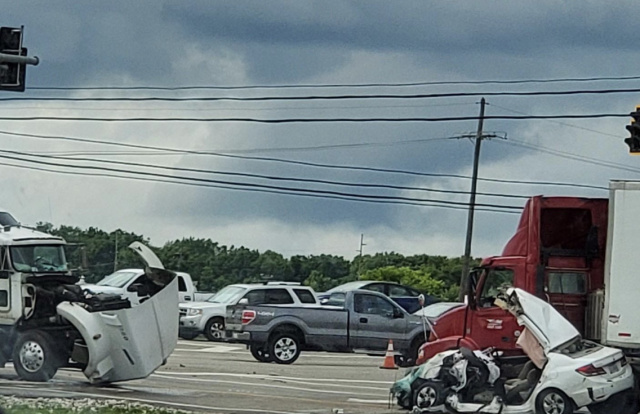 CIRCLEVILLE – An accident occured around 2 pm today at the intersection of US 23 and Pittsburg Road.
According to police a white tractor trailer truck was turning left from 23 South bound into Pittsburg road and collided with a white Honda Accord that was traveling northbound on 23. Both the car and the semi came to rest on Pittsburg road. The semi's trailer blocked one lane of Northbound traffic. Both the driver and the passenger of the car were medically flown to Grant Hospital in Critical Condition, after firefighters had to use the jaws of life on the damaged car.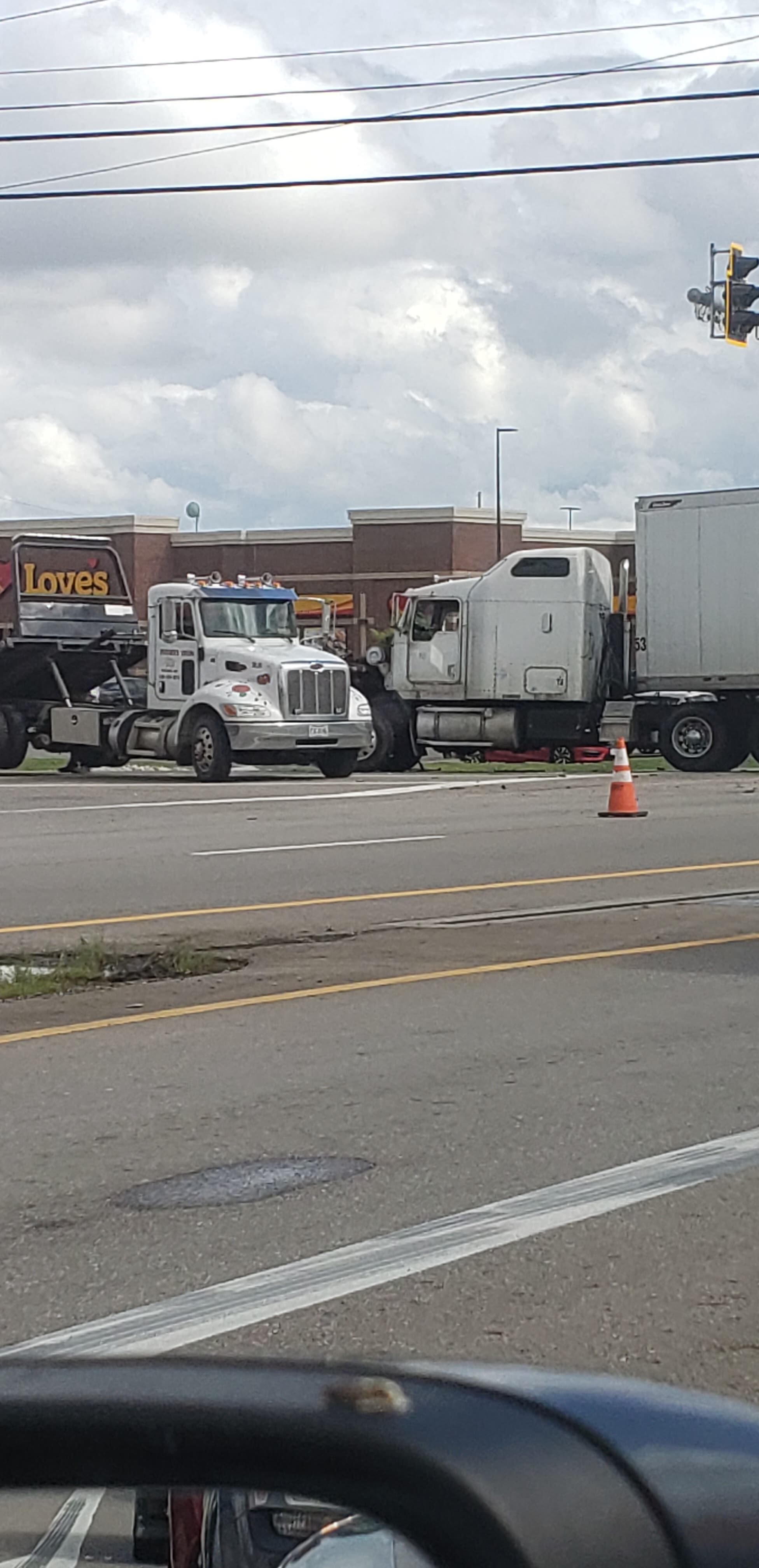 The accident at this time remains under investigation on who was at fault as witnesses that have contacted Sciotopost said that this may be a yellow/red light situation.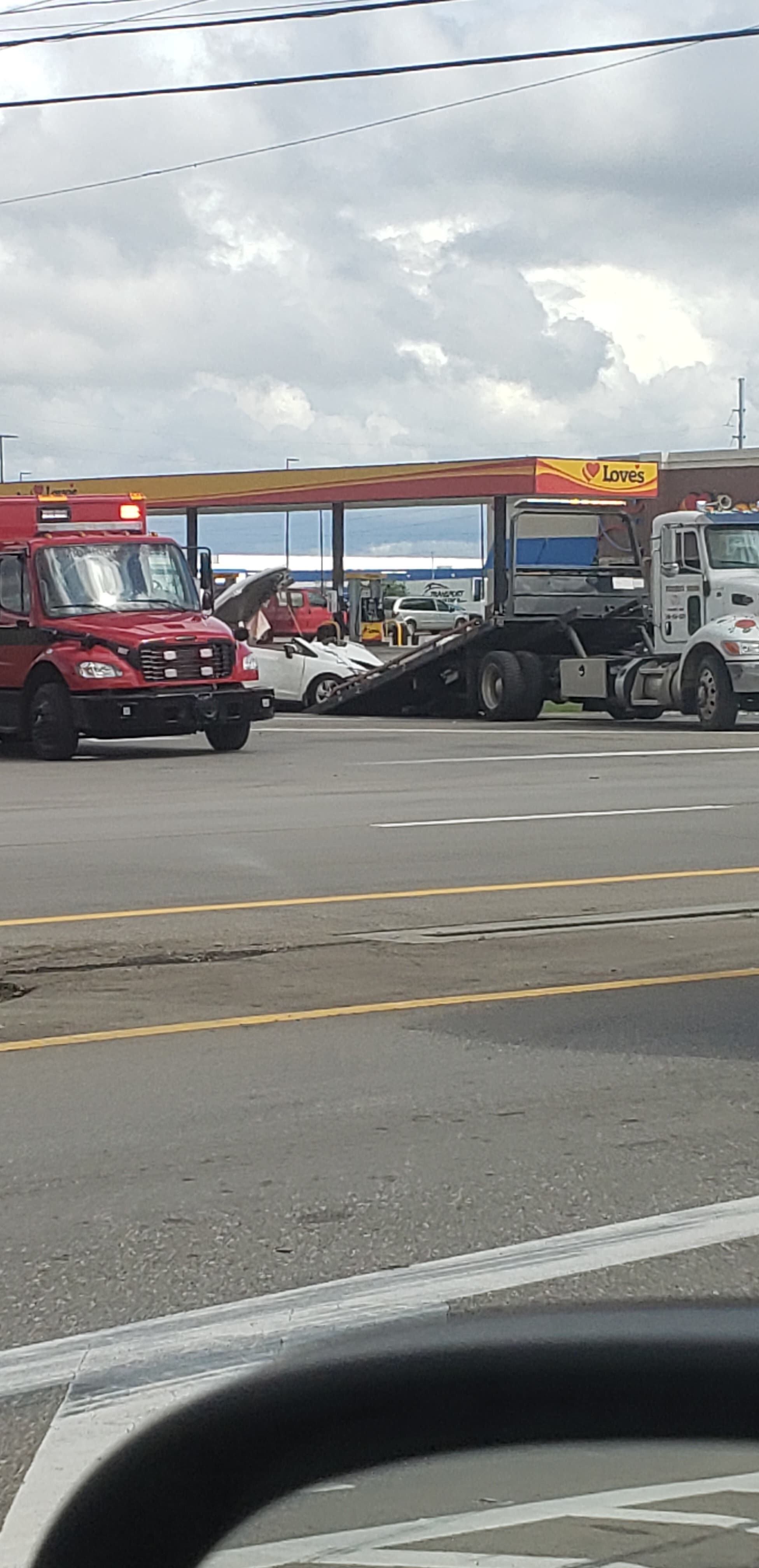 Pickaway Township, Harrison fire, Pickaway County Sheriff and Ohio State Highway Patrol were on scene. The semi took hours to clean up and was seen finally being removed from the roadway at 6:30.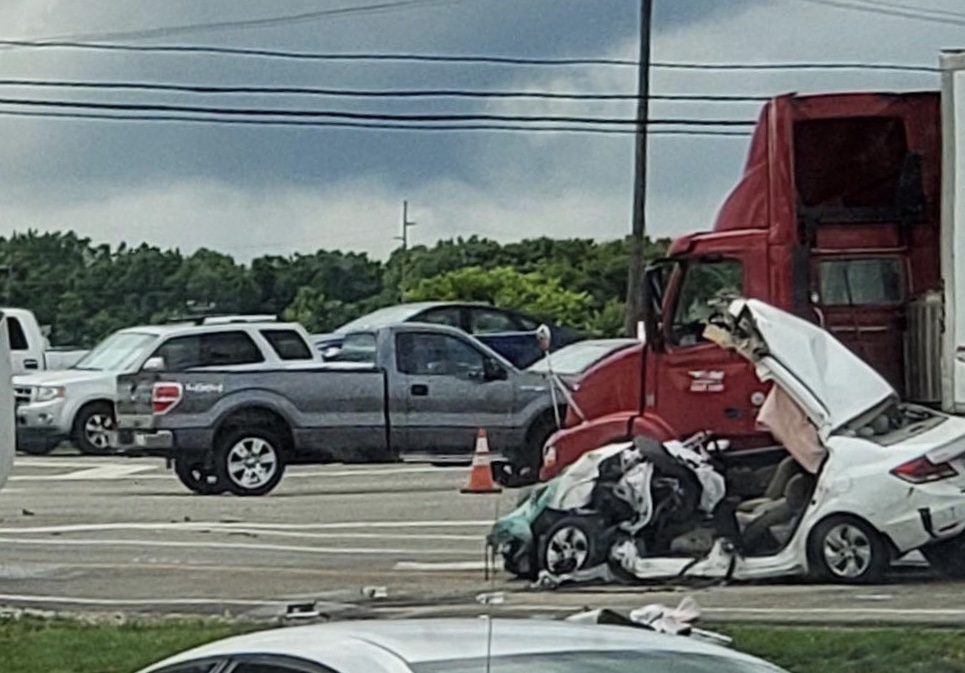 I have had several reports from individuals on scene that helped the two individuals in the car before medical arrived.
We will release more information when it comes available.