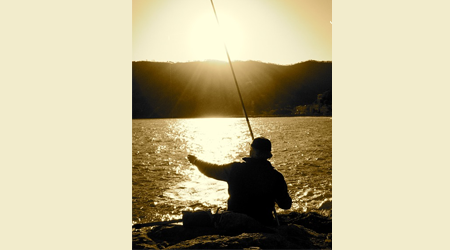 Tommy W. Wright, age 70 of Ashville, OH passed away on Friday, Jan.19, 2018 at Mt. Carmel West, Columbus, OH.  He was born on Jan. 23, 1947 to the late Clarence and Betty (Stevens) Wright in Columbus, OH.
Survived by his high school sweetheart and wife of 51 years, Frances (Callahan); children Tommy (Tammy) Wright Jr. and Amy (Dale) Gregg, both of Ashville; 4 grandchildren Cassie (fiancé Josh), Brandon, Gabby and Peyton; cousin Francy (Wright) Carr of Roanoke, VA; numerous aunts, uncles, cousins and lifelong friends from South and St. Mary's High Schools.
Tom "The Bomb" was a 1965 graduate of Columbus South High School where he was a football and track standout, setting the broad jump high school record of 22'11.75" at the Eastmoor Relays in 1965.
A model family man, Tommy spent his days coaching little league and was an avid fisherman and golfer, especially enjoying his Wednesday Senior League Golf at Upper Landsdowne.  Most importantly he enjoyed following his children and grandchildren around the country with Fran watching their sporting events from pee wee through college.  They were a fixture at Teays Valley High School sporting events.  His pride and joy was his grandchildren.
A lifelong Yankees and sadly, Browns fan, he was passionate about his Notre Dame Fighting Irish.
Tommy enjoyed 8 years of the retirement life after a career starting as a draftsman and retiring as an Industrial Salesman.
The family would like to thank the entire Intensive Care Staff at Mt. Carmel West and East for the compassionate care that they provided for Tommy and his family, and a special Thank You to Dr. Alexandru Vaida, MD for his vigilant attention and care to Tommy and family.
Visitation with family will be from 4:00 to 8:00 p.m. on Mon. Jan. 22, 2018 at Oliver-Cheek Funeral Home, 420 W. Main St. Ashville, OH 43103.  Funeral Service will be held at 11:00 a.m. on Tues. Jan. 23, 2018 at the funeral home with Father Ted Machnik officiating.  Interment will follow at St. Joseph Cemetery in Circleville. In lieu of flowers, donations can be made in his memory to: Teays Valley Educational Foundation, PO. Box 146, Ashville, OH 43103.  Online condolences at olivercheekfuneralhome.com