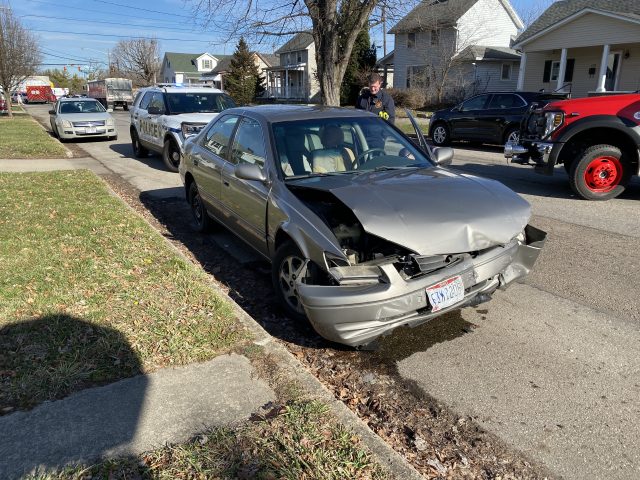 CIRLCEVILLE – A crash today (1/6/20) sent one to hospital and shook two other drivers up in Circleville.
According to police around 1:05 pm, the driver of the beige older model Toyota Camry was driving Eastbound on Main Street and failed to yield to the red light at the Main Street/Mingo Lancaster Pike intersection. The Camry struck the 2014 silver chevy Malibu in the passenger front side when it was traveling through the intersection. The Silver Malibu then collided with The Ford Edge that was sitting on Mingo at the light. The driver of the Camry after hitting the Malibu drove down Mingo and finally came to stop at the intersection of Mingo and Franklin.



One driver was taken to Berger by Circleville Fire, the other two at the scene were screened at the scene and released. All occupants had seatbelts on.
Circleville Police and Circleville Fire were on scene.