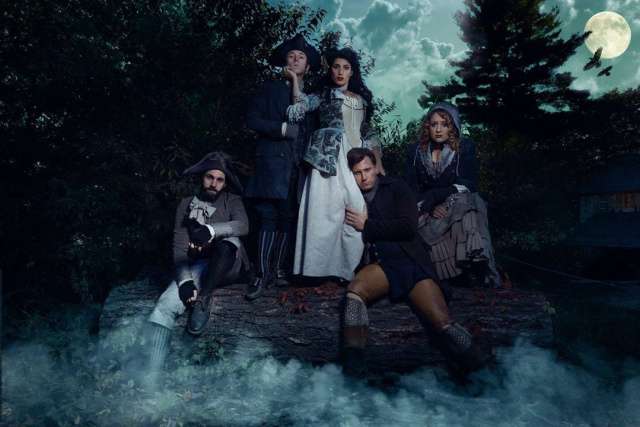 CHILLICOTHE – Tecumseh is looking to hire seasonal actors and front of house employees for the seasonal event of the Sleepy Hollow Experience at Haunted Mountain.
Jobs included are "Escape room actors," Minons who move the audience around the facility, Parking help, and Ushers and ticket takers. These jobs are thursday through Saturday evening throughout October.  Approx 12-16 hours per week with experience not required!

Tecumseh is also looking for a full time actress to portray Mrs. Galloway during the trunk show this fall, and work the haunted trail at night.  This job can include on site housing.
Anyone interested can contact Brandon Smith the producer at producer@tecumsehdrama.com.  More information can be found on the Tecumseh facebook group at: https://www.facebook.com/search/top/?q=tecumseh%20outdoor%20drama%20%26%20concert%20venue
photo from Tecumseh facebook group used by permission