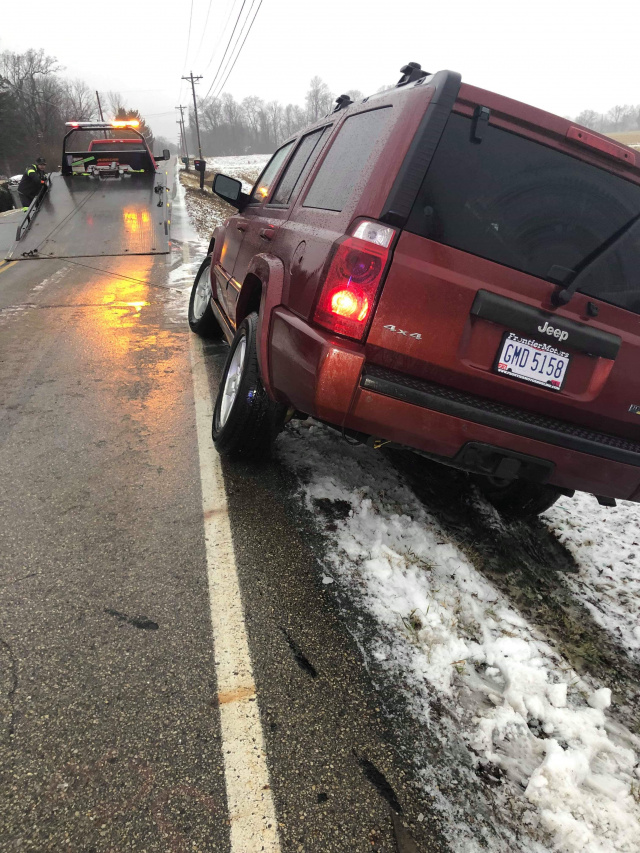 CIRCLEVILLE – An accident occurred this morning when a New Hope Teacher and her three kids were heading to school early on Monday Morning.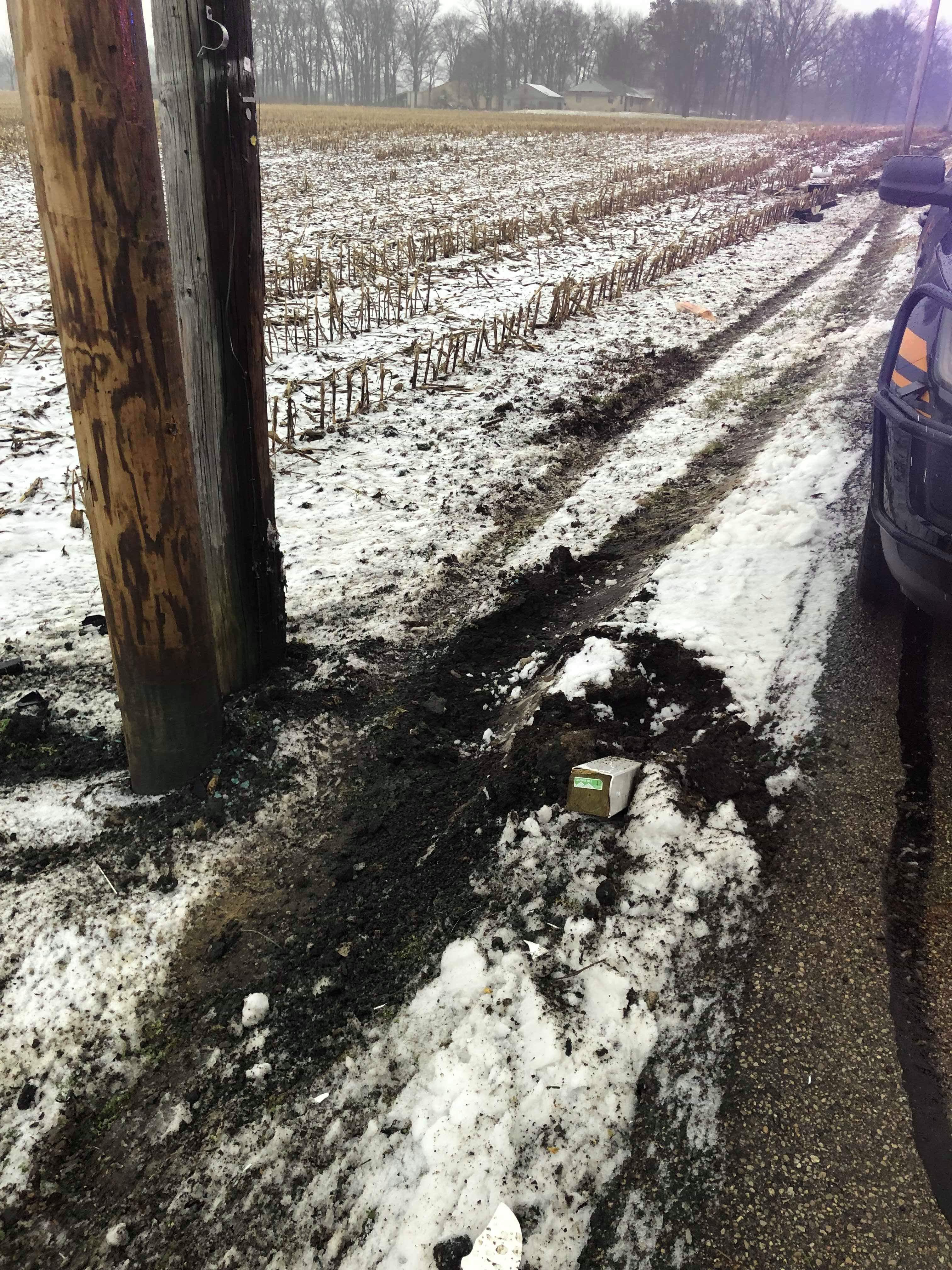 Crystal Benson was heading westbound on Dunkle rd. around 7 am this morning when she says road conditions became slippery quickly.  "I was just heading to school and the road conditions got a bit more slushy.  When I hit my brakes to start to slow down my Jeep started to slide."
Benson said thats when she took out three mailboxes and struck a pole directly on the passenger door sending glass directly at her.  "Im thankful my daughter who sometimes rides in the front seat was actually in the back seat today, if not she would have been hurt."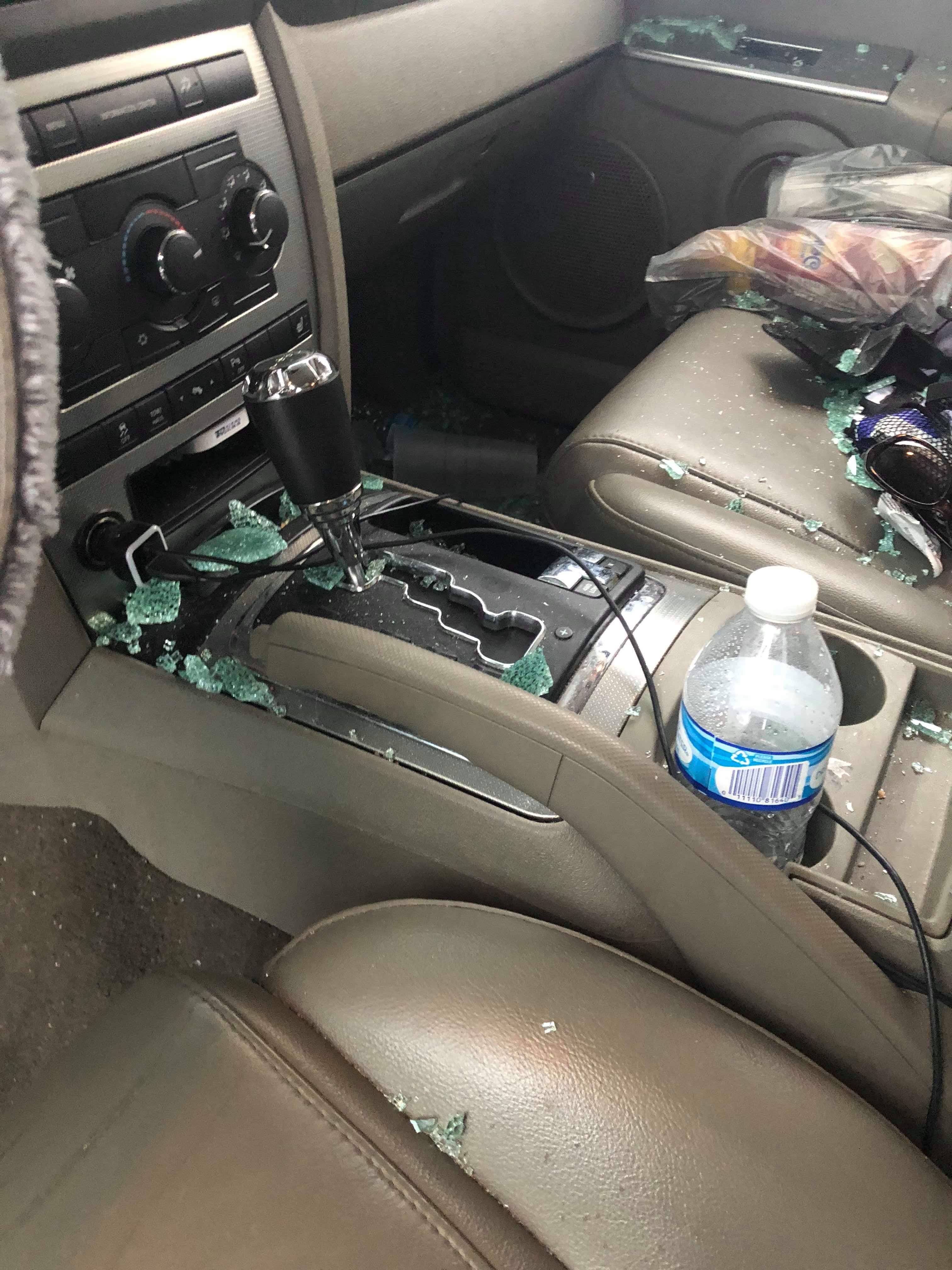 According to the police report Benson slid of the right side of the road striking multiple mailboxes and striking a pole.  All four occupants were in seatbelts and no one was seriously injured.