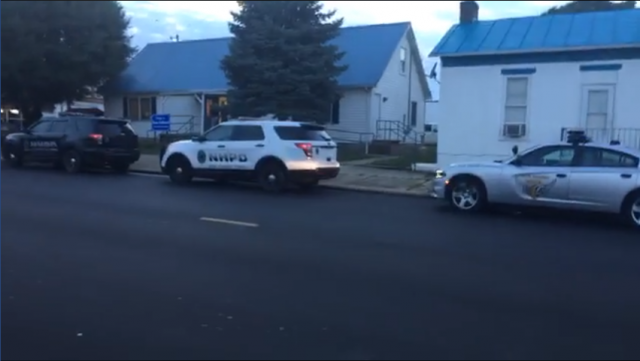 NEW HOLLAND
Staff note: We are still updating this story with additional information as we obtain it. All information stems from official paperwork submitted to the Circleville Municipal Court.
At approximately 7:30 pm on Saturday, July 21st, locals gathered as multiple law enforcement agencies, including the Pickaway County Sheriff Deputies, Ohio State Patrol, and New Holland Police converged on New Holland's Municipal Building to serve a warrant related to a matter filed in Circleville Municipal Court on July 20th.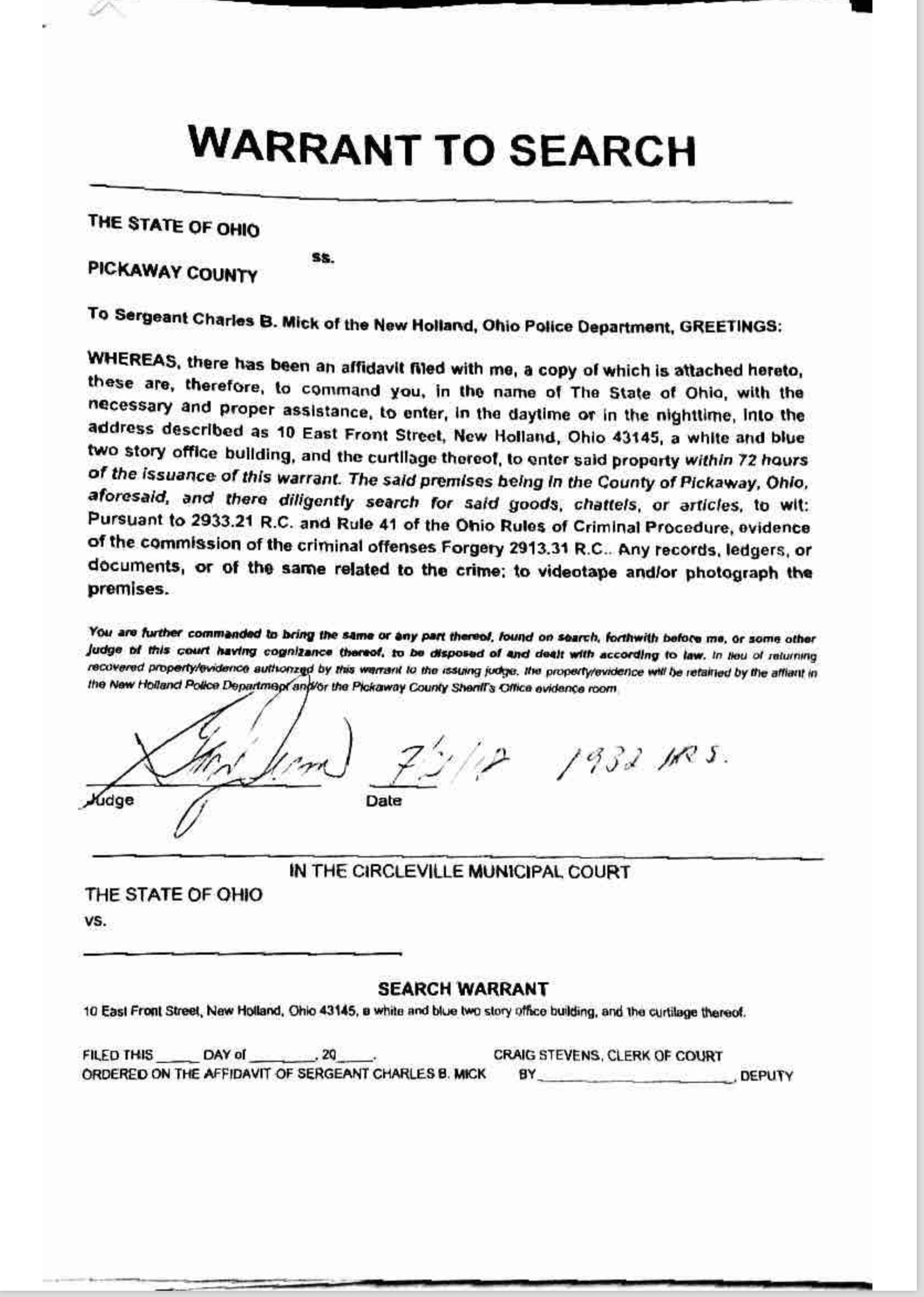 As per information obtained by the Scioto Post, multiple felony charges have been filed against current and former government and law enforcement officials in New Holland.
According to the affidavit, Sergeant Charles B. Mick of the New Holland Police Department swore under oath in the filing that (current) Police Chief David Conrad forged signatures regarding the removal of Jason Lawless as the police chief of New Holland. The affidavit also alleges that current New Holland Mayor, Clair "Butch" Betzko falsely acknowledged that Lawless was present during the signatures. The affidavit alleges that a signature comparison between Lawless's actual signature and those on the form SF400 differed, and an act of forgery had taken place.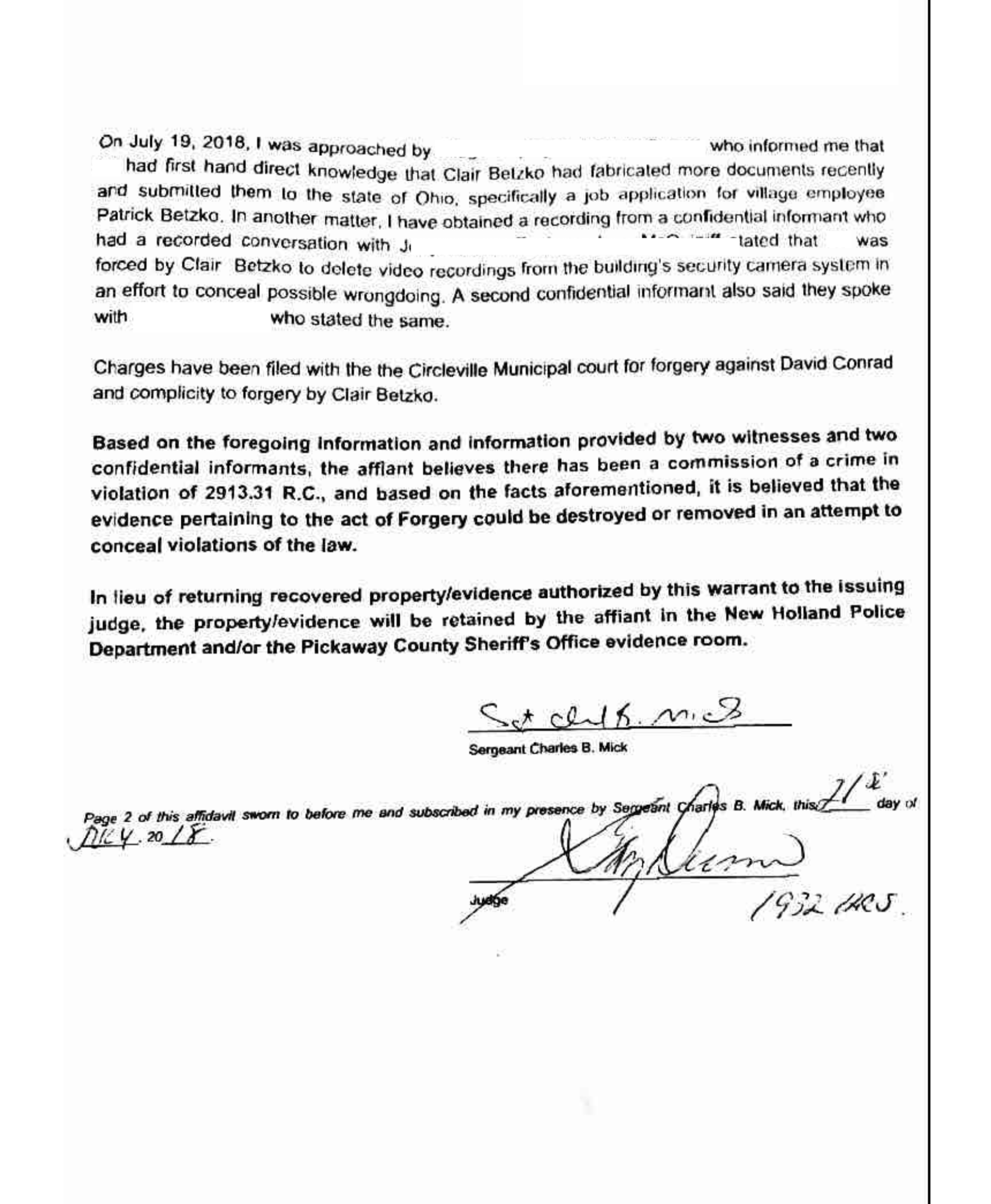 In addition to the forgery charges, additional charges were filed by Sergeant Mick against Jason Lawless involving telephone harassment charges stemming from a February 23rd incident involving a Brenda Landham using a desk phone at the New Holland municipal building to harass a local individual, Derek Myers.