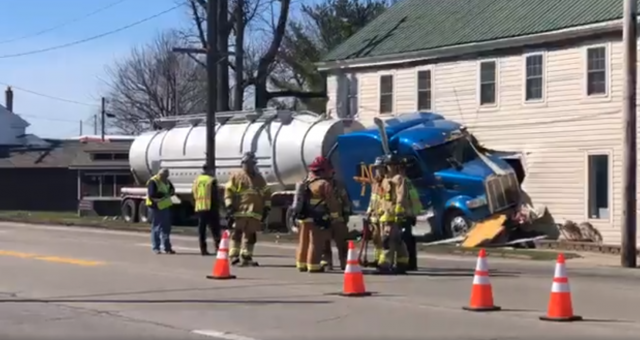 South Bloomfield – A semi tractor traveling Northbound on US 23 has crashed into a building in South Bloomfield, cutting off all electricity to the town.


According to witnesses on scene, "The semi started going left of center at the traffic light at South Street. He went across two lanes of Southbound traffic and started taking out telephone poles, a total of five, then crashed into the Kline eyeglass Doctors office.
Photos reveal wooden power poles hanging on by wires, as the entire bottom portions were destroyed by the semi truck. According to South Central Power, over 854 households have been affected by the accident, and power restoration will take hours. Many businesses have shut down for the day, and South Bloomfield Elementary is on backup generators but anticipates being open the rest of the day.
According to limited on-scene eyewitnesses and reports, no one has been hurt, but the driver was taken to a local hospital. Much of South Bloomfield is located on US 23, and major traffic delays are expected until the tanker truck is removed from the location.