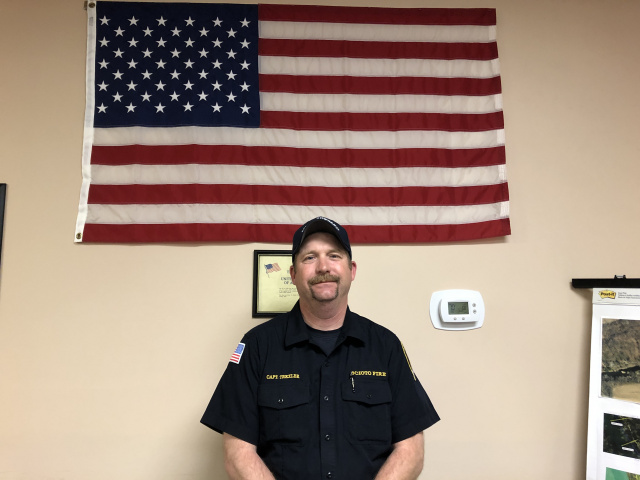 COMMERCIAL POINT – Scioto Township Trustees voted during last nights meeting to reward Captain Trexler for his role as acting Chief during the past 8 months that the Township was in limbo with the suspension and termination of Porter "Chip" Welsh on August 16, 2018.
A unanimous vote for the sum of 3,500 dollars was directed to go to Trexler.  Why? According to Trustee John Maynard it was for multiple reasons.  "During the termination of the Chief you expect some low morale in the Fire Department, maybe even some firefighters quit and move on, this didn't happen because of Captain Trexler. It was a seamless transition at the begining and at the end."
According to Trustees Captain Trexler was superior as Acting Chief helping in contract negotiations, handling the duties of the Township fire department, and even helping to train the new Chief.
It was a learning experience stepping into the administration side of the job, said Captain Trexler, "Im happy to get back on the fire truck and serve the Township in the Captain position for now," Trexler said when asked if he would think about pursuing a Chief position in the future. "Maybe in the far future but not anytime soon."



vvvv