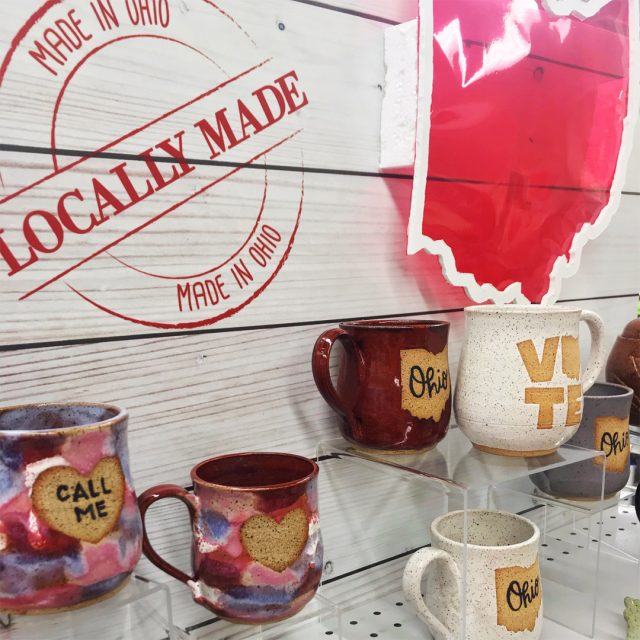 PICKAWAY – Ashville Apothocary is offering a new set of locally made vendors at their Circleville and Ashville Locations.



The Circleville and Ashville Apothocary offer a space where locally owned and locally made vendors can showcase their wares. The "Locally Made" section will offers an array of different local wares from different vendors in the area.
"We were looking to start interacting with our local Ashville and Circleville communities more. Of course, we always try to participate in health fairs and informational events but those come maybe once or twice every two months. There's nothing really continual. After noticing more local sections pop up in supermarkets, though, we thought maybe we could also start carrying locally made products. This way we get to help promote other native businesses and also interact more with our local community," said Ashville Apothocary.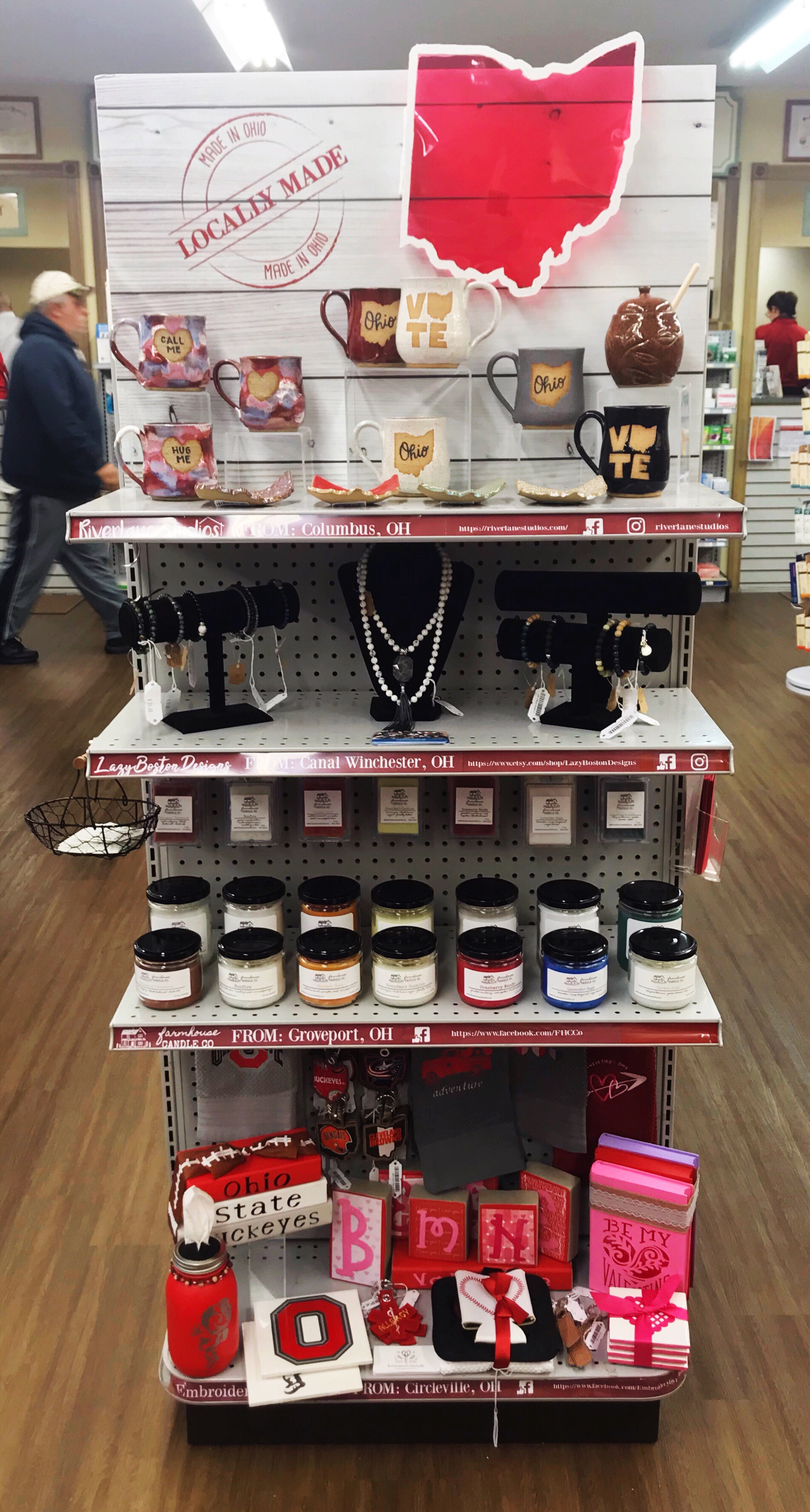 The Apothocary has opened the Locally Made second in both locations, 3400 State Route 752 in Ashville and 1200 North Court Street in Circleville. Four vendors with different wares are chosen to host on their shelves for four months only to give other local merchants the opportunity for customers to experience others goods.  The Vendors in for the next for months are: 
Riverlane Studios – From Columbus, OH, Michelle makes creative, cute,
and colorful handmade pottery. Plus, almost all of her products are
dishwasher safe and microwavable!
You can check out more of her work here: https://riverlanestudios.com/.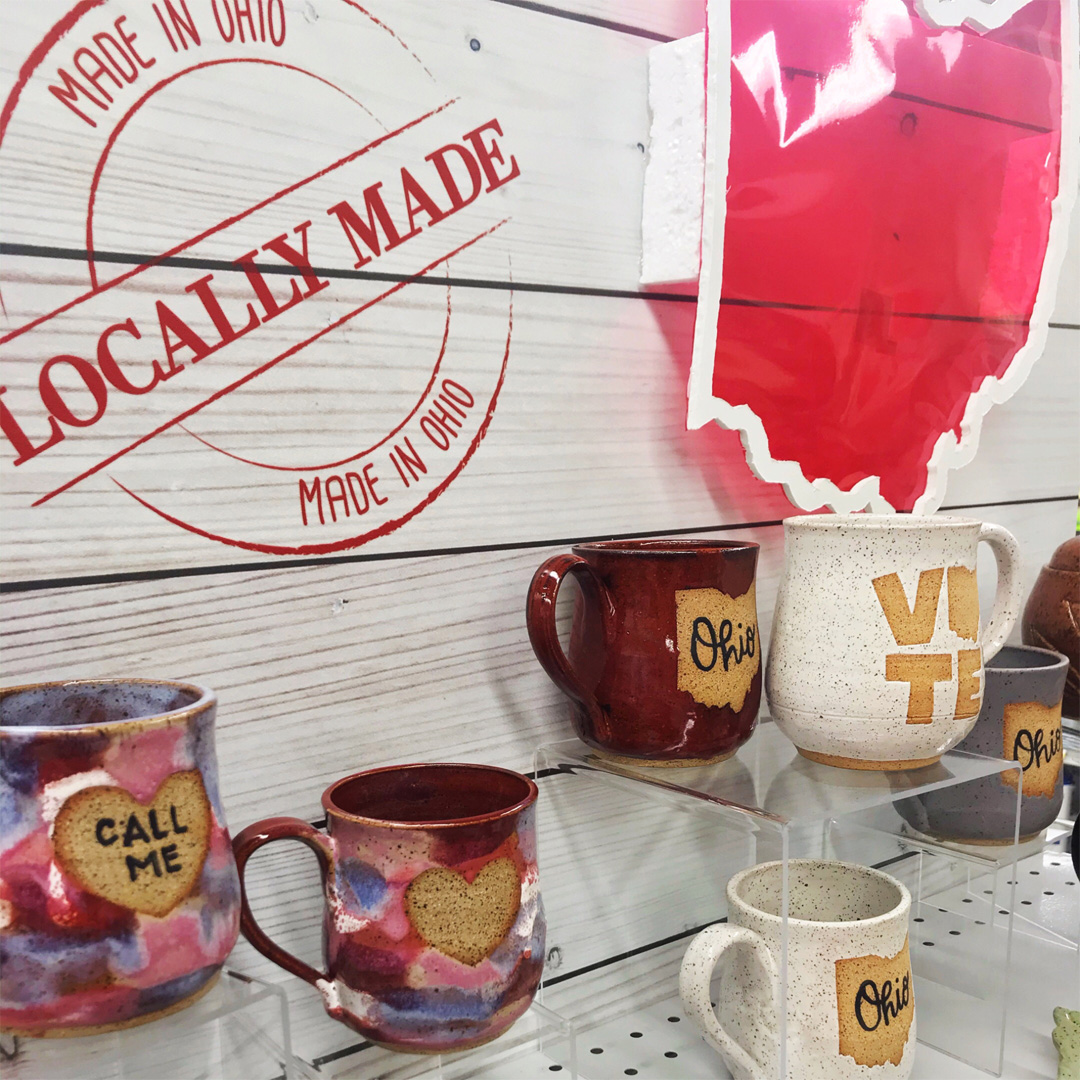 LazyBostonDesigns – From Canal Winchester, OH; Liz crafts handmade
gemstone Mala and essential oil diffuser bracelets. Take your favorite
oil blends wherever you go with these beautiful beads!
Check out her Etsy here:
https://www.etsy.com/shop/LazyBostonDesigns
Farmhouse Candle Co – From Groveport, OH; Tawnya creates hand-poured,
small-batch, candles and wax melts from her home. Her candle scents
feature everything from the sweetness of Caramel Corn to the burning of
a Bonfire.
Check out her other scents here:
https://www.farmhousecandle.co/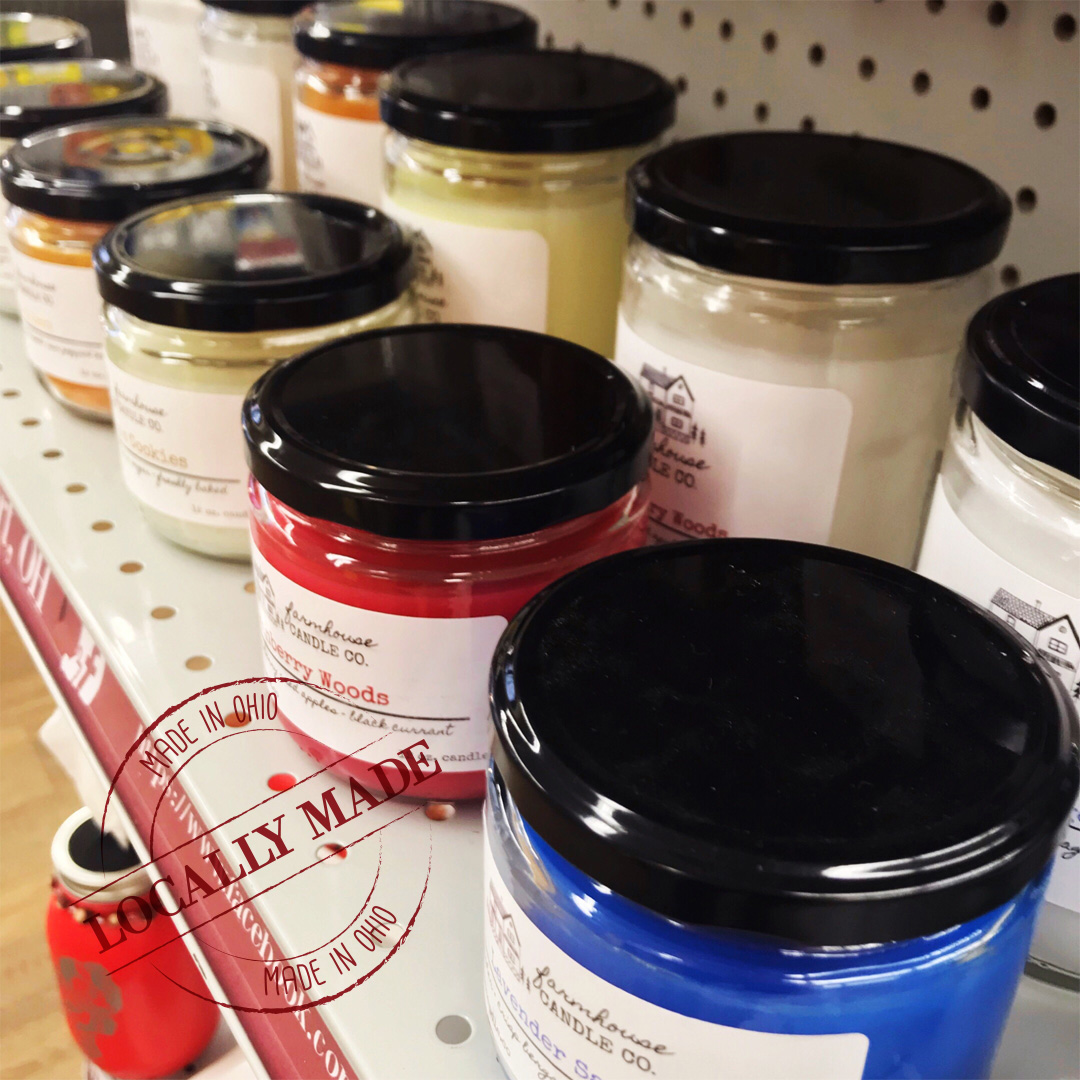 EmbroiderybyMichelle – From Circleville, OH; Michelle constructs custom
embroidery and craft products. From baby blankets to key-chains and
more, she can create almost anything!
You can contact her on Facebook or stop by her store on Walnut Creek
Pike:
https://www.facebook.com/Embroiderybymichelles
To our customers, please remember, these vendors will only be here for
four months. So make sure to show your support and love in our store
before the end of May!