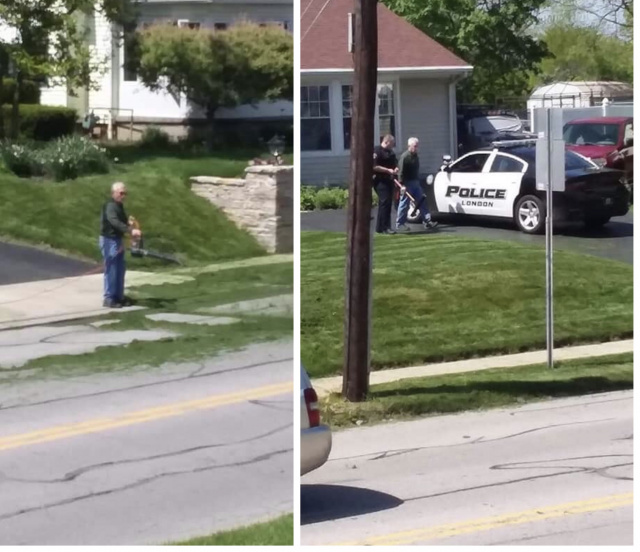 LONDON – A Neighbor yesterday tried to discuss a mans choice to blow lawn clippings from his yard into State route 42 on Lafayette Street.
The neighbor Nick Harriott said, "thats dangerous and illegal."
The man with the blower yelled back, "where's it say that."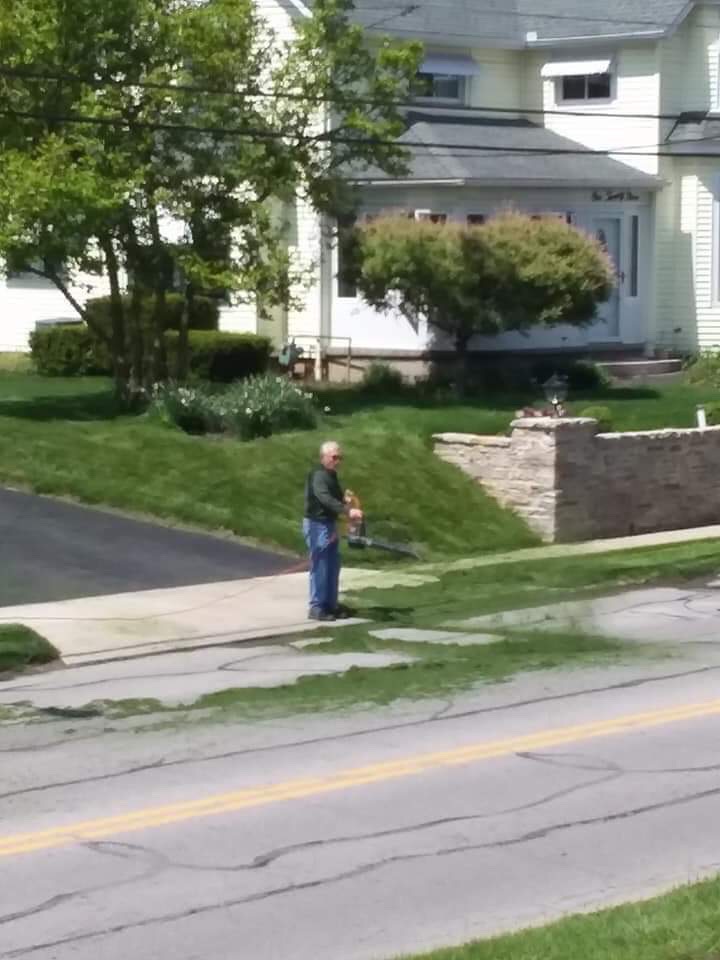 Meaning where in the law does it say its illegal, and in some areas of Ohio he's right it doesn't exactly say that.
"No person shall place or knowingly drop upon any part of a highway, lane, road, street, or alley any tacks, bottles, wire, glass, nails, or other articles which may damage or injure any person, vehicle, streetcar, trackless trolley, or animal traveling along or upon such highway, except such substances that may be placed upon the roadway by proper authority for the repair or construction thereof.
Any person who drops or permits to be dropped or thrown upon any highway any destructive or injurious material shall immediately remove the same.
Any person authorized to remove a wrecked or damaged vehicle, streetcar, or trackless trolley from a highway shall remove any glass or other injurious substance dropped upon the highway from such vehicle, streetcar, or trackless trolley.
No person shall place any obstruction in or upon a highway without proper authority." – Ohio Revised Code 4511.74  Effective January 1, 2004
This Ordinance doesn't actually cover "Lawn Clippings" but thats where local ordinances have stepped up and covered the loophole in the law and in some cities and areas they have covered it but not all.
IF that's not all though thats where civil liability of the homeowner being negligent is what he should be worried about.  In a accident and in a court of law a judge or jury could find a homeowner negligent and it could cost that homeowner big in a judgement.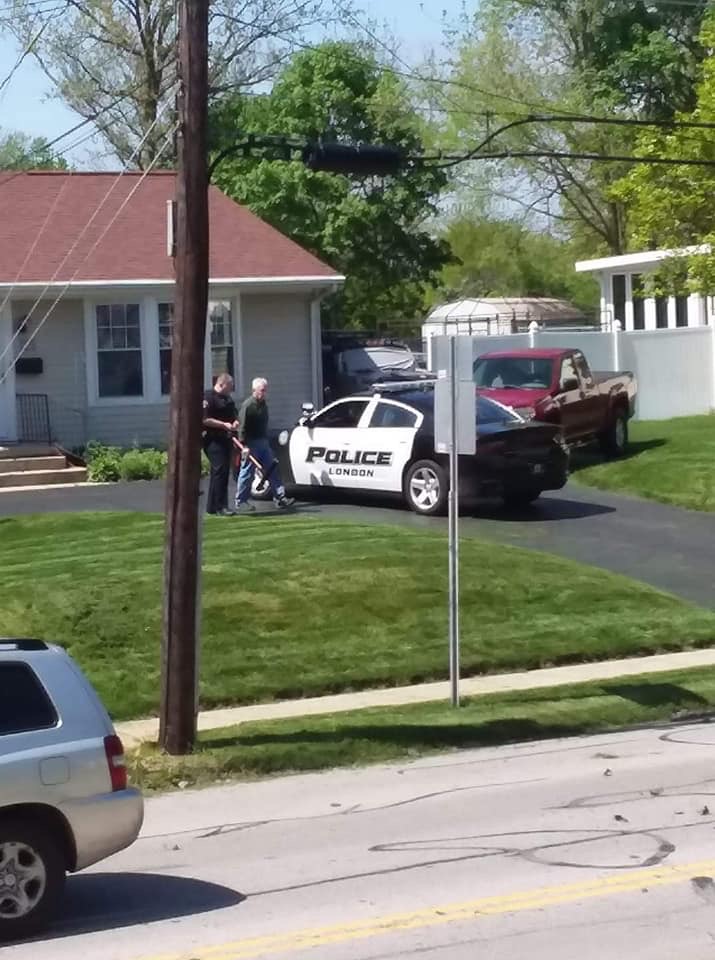 The moral of this story is London Police had a good conversation with the neighbor and explained all this to him and he quickly cleaned it up.  The city of London in fact does have a ordinance against lawn clippings in roads.  Please check your local ordiances and see whats covered.