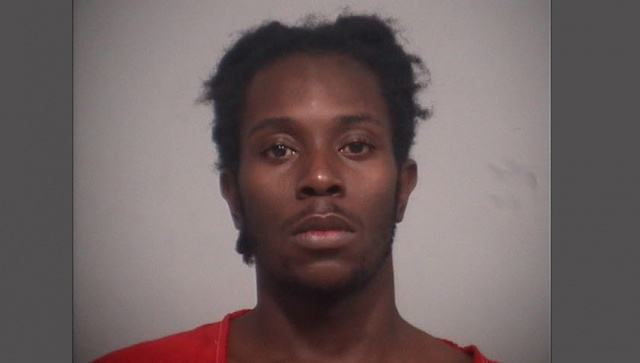 CIRCLEVILLE –
A plea deal has been struck regarding the case of Kenneth Jerome Oliver, who was charged for the murder of Haven Foster, 22 and her unborn baby.
We reported on the case back in September when the charges were filed against Oliver who was the boyfriend of Ms. Foster. The murder took place on May 19, 2017 at approximately 2:48 PM, when Pickaway County Sheriff's 911 Dispatch received a call from 1740 Shoshoni Drive, Circleville, Ohio 43113. The caller indicated he found his daughter injured and collapsed on floor and the father had started CPR. Pickaway Township EMS, Sheriff's Deputies, and Sheriff Robert Radcliff responded to the scene.
Haven was transported by Pickaway Township EMS to Berger Hospital where she was pronounced D.O.A. and appearing to be the victim of a gunshot wound.
Oliver's plea deal was in response to a total of 9 charges filed against him by the prosecutor's office which were listed as follows:
2903.02B MURDER WITH SPECIFICATION
2 Counts: 2903.04(A) INVOLUNTARY MANSLAUGHTER WITH SPECIFICATION (Felony 1st Degree)
2 Counts: 

2903.041A* – 

Felony 3rd Degree

 

RECKLESS HOMICIDE WITH SPECIFICATION

2 Counts: 2903.11 A2* FELONIOUS ASSAULT WITH SPECIFICATION (Felony 2nd Degree)
2921.04 B2 INTIMIDATION OF ATTORNEY, VICTIM OR WITNESS (Felony 3rd Degree)
2905.01 A2* KIDNAPPING WITH SPECIFICATION (Felony 2nd Degree)
The case was scheduled to go to trial on February the 5th, just six days before the plea deal was struck. Jury calling was completed on January the 25th, as well as eleven subpoenas for deputies of the Pickaway County Sheriffs Office.
We are being told that the plea deal involved Mr. Oliver pleading to two counts of involuntary manslaughter with spec, and a kidnapping charge.
We plan to have a statement from the prosecutor's office on the case, as well as seeing if Mr. Oliver will be eligible for early release on good behavior.