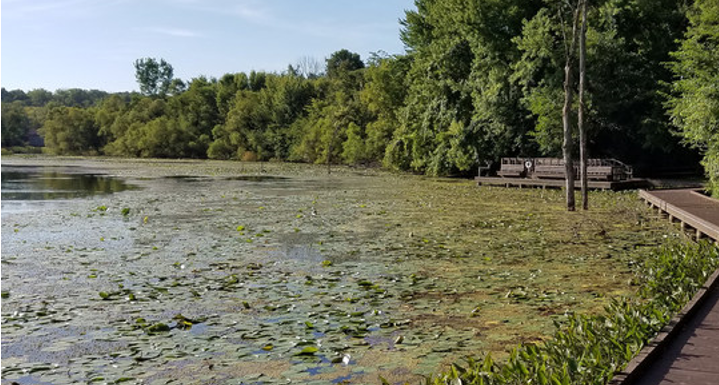 Home to a rich Native American history, parks and nature preserves, and venues that aim to entertain all types of travelers, Pickaway County has a community feel to it like no other county in the US. This agricultural community boasts nearly 300,000 acres of farmland and its county seat – Circleville – is known as the host of the annual Circleville Pumpkin Show, held there since 1903. Here are some reasons why you should consider visiting this part of Ohio: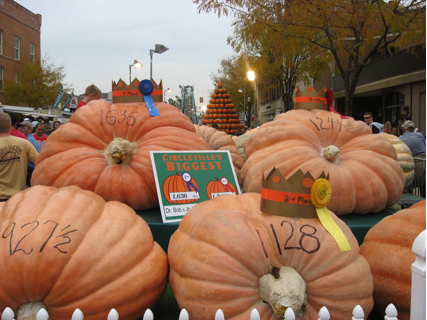 Source: '2009 Circleville Pumpkin Show champions' by Nyttend (CC BY 2.0)
Circleville Pumpkin Show
As mentioned above, the Circleville Pumpkin Show is an annual festival, and the biggest of its kind in the United States, held in October, starting on the third Wednesday of the month. As a tradition, every year Lindsey's Bakery makes the world's largest pumpkin pie, for which visitors might wait in line for over an hour to see. Another tradition of this festival is the coronation of the Little Miss Pumpkin Queen and the Miss Pumpkin Queen, who will then lead off the seven parades. Foodies will not be disappointed either, as the show features several pumpkin-based foods, including donuts, pancakes, brownies, pies, ice cream, burgers and many more. So if you find yourself in Ohio around that time, make sure you don't miss out on this unique experience!
Museums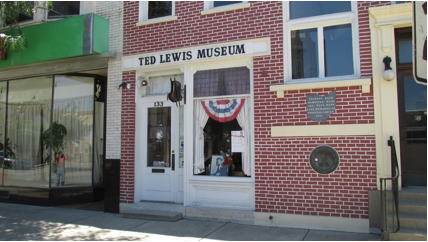 Source: "TedLewis2" by Aesopposea (CC BY-SA 3.0)
This area of Ohio is plentiful in museums that provide an effective way of learning more about its history. Ohio's Small Town Museum is a very special museum with a display that tells about the silver nuggets unearthed at the Snake Den Mounds. You'll also find out about celebrities in different areas (from inventors to artists) who once lived in Ashville. Another good place to visit is Ted Lewis Museum in Circleville, which remembers Ted Lewis, one of the first Northern musicians to start imitating the New Orleans jazz musicians.
Racinos
Horse racing has been extremely popular in Ohio, with eight different thoroughbred and harness racing tracks across the state. But racinos are stealing the show at the moment. A racino is a combination of a horse track and a casino and due to combining these two, land-based casinos are experiencing a slight decrease in revenue.
The slot machine revenue gains for racinos was led by Hard Rock Rocksino in Northfield, an exciting destination for nightlife, gaming, dining and live harness racing. The demand is increasing for slot machines and before going to a racino, it would be a good idea to try out online slot machines first. At a site like 21.com, the offer is interesting: there are 210 no deposit free spins on the 7 Piggies slot machine, amongst other bonuses andd welcome offers.
Slate Run Metro Park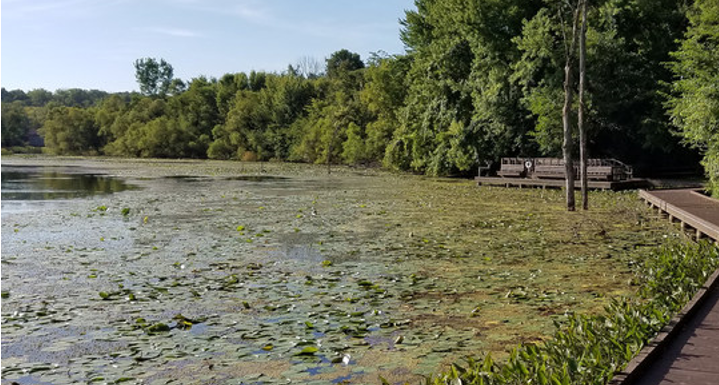 Source: "Slate Run Metro Park" by Dan Keck (CC0 1.0)
The Slate Run Living Historical Farm boasts in culture, portraying what life looked life in central Ohio in the 1880s. Visitors can admire the architecture, the agriculture and the machinery of those days, as well as the nature that surrounds the Farm. The best way to experience the Park is by hiking. There are plenty of nature trails, including the Five Oak Trail, named after the five species of oak trees that can be found alongside the trail.
There are many more other reasons why you should visit this part of Ohio and you should come here and check them out for yourself! Have a vacation filled with outdoor adventures, historical places, and a variety of dining choices at Pickaway County!