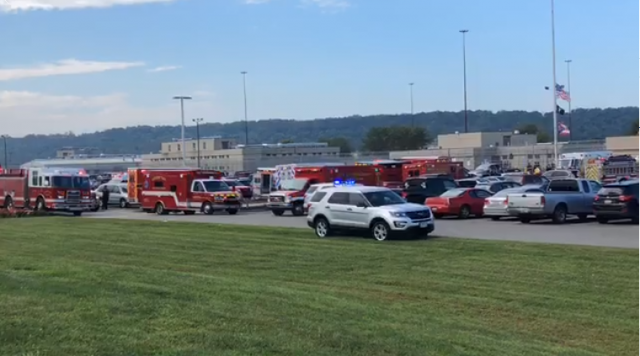 OHIO –
Additional cases of debilitating unknown substances have appeared in Pennsylvania and near West Virginia on Tuesday and Wednesday, resulting in the lockdown of all 23 correctional facilities in Pennsylvania amid a similar incident in Ross County, Ohio. Five staff members were hospitalized at SCI Albion on Wednesday due to the unknown substance. Additionally, an employee at SCI Greene near Wheelersburg WV was hospitalized late on Tuesday evening, as per KDKA-TV in Pittsburg, PA.
According to the Pennsylvania Department of Corrections, the following measures have been taken:
– All DOC state prisons are locked down
– All DOC mailrooms are closed to non-legal mail until further notice
– Use of personal protective equipment, especially gloves, is mandatory for all
– Training on situational awareness will be held immediately in all institutions
– All visits are suspended for the length of the lockdown
Staff members are also being advised to use extra caution when parole violators and new commits come into the prison.
This is in addition to the reported event at Ross Correctional Institute, which was termed a mass casualty incident that resulted in no less than 24 people being sent to Adena Regional Medical Center for treatment for the unknown substance, believed to be fentanyl or a derivative.