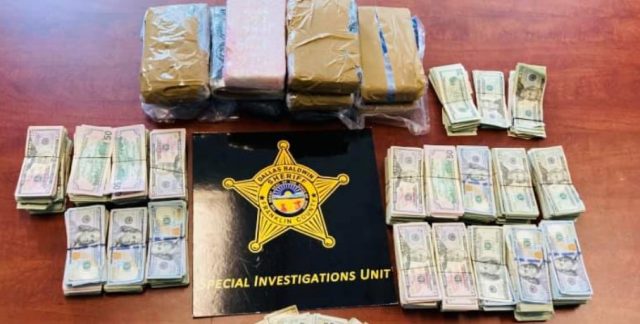 FRANKLIN – A million dollars, or 10 kilos of bricked cocaine unprepared for street distribution was seized by  FCSO Special Investigations Unit today.
According to the Franklin sheriffs office,  an undercover drug operation led investigators to Coolidge Avenue where deputies seized drugs and more than $100-thousand dollars in cash. 
Two suspects are currently being held at Franklin county jail, charge with possession of cocaine, and more charges are currently pending as more unfolds in this large infestation.