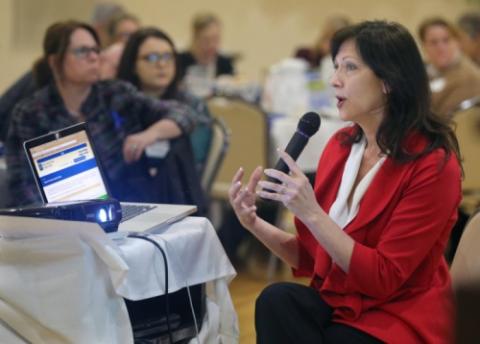 COLUMBUS – The Ohio Internet Task Force or (ICAC) made a public statement on the sentence that was handed down yesterday on a former Columbus police sergeant charged with child pornography.

Dean Worthington, 51 a man who had served over 20 years with Columbus Police plead guilty to to four counts of child pornography related charges, 3 counts of pandering sexually oriented material involving a minor and and illegal use of a minor in nudity-oriented material or performance.  Worthington received a 5,000 fine, will have to register as a sex offender for 25 years and barred from internet access, according to court records. Worthington will only serve 90 days in jail for the charges, this is too lenient according to ICAC.

"When offenders are only sentenced to 90 days in prison it sends a horrible message to crime victims. It sends a disturbing message to offenders.  It undermines the serious nature of the crime and it allows that industry to flourish," Ohio Crime Victim Justice Center executive director Cathy Harper Lee.