New Holland – An infamous welcome mat to the Village of New Holland has made a re-appearance, and now has a companion at the other end of the town.
Local resident, Karen Francis decided to erect her famous, "Speed Trap Ahead" sign after taking it down months ago in a claim of harassment as per a Facebook post. Her reason: A statement that they still do not agree with the current city management. In support of this move another local has erected a sign similar to Francis on the other side of town.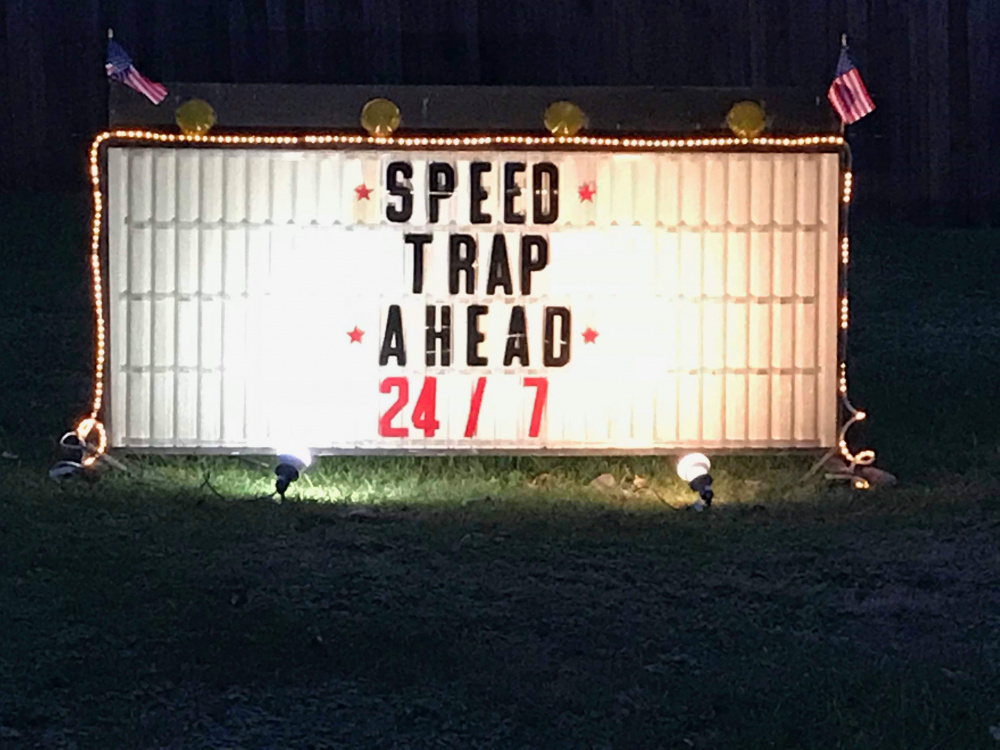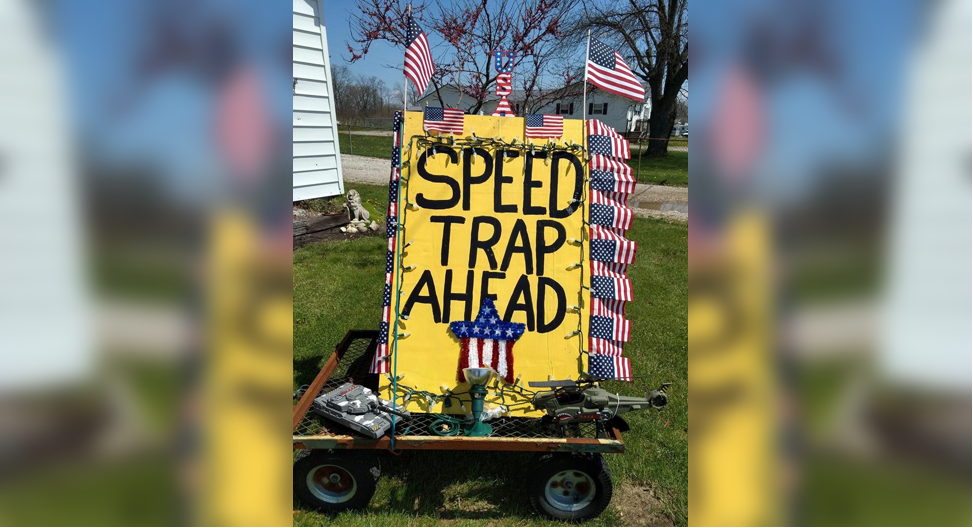 "I put the sign up because of the multiple cars that were pulled over during the 'Pumpkin Show' and the ones they continue to pull over.  We also now have an impound lot and they are impounding cars for ridiculous reasons," said Teresa Bayer.
In a story by Columbus Dispatch, new police chief Christofer Mosley said, "Nobody respects us. Nobody trusts us. We're going to change that. I'm trying to do the best I can with a (bad) situation."
However, one proponent and fan of the signage, Derek Meyers may not see the speed trap bookends of New Holland. Last weekend, November 2, 2018, New Holland reporter Derek Myers went into custody in New Holland for breaking his probation requirements. Local police attempted to arrest Myers, but Myers responded to the event, calling 911 and asking for Pickaway County Sheriff assistance. Myers was then put into custody and is being held without bond at Green County Jail.
Mr. Meyers is currently awaiting a court date regarding multiple traffic violations which were accrued in Pickaway, Fayette and other adjoining counties. Meyers claims that many of the tickets are an attempt to silence him at "Taking down a corrupt administration in New Holland".
However, the audio tapes released of the incident between Mr. Meyers and Pickaway County Dispatch depict a much different story with Meyers verbally assaulting Pickaway County Dispatchers while requesting assistance during the altercation. Audio from the event is included below.