CIRCLEVILLE – Anytime Fitness is joining the local influx of new business that will be opening in 2019.
"People used to think that our mission, 'To improve the self-esteem of the world,' was unrealistic," said Chuck Runyon, the CEO and a co-founder of Anytime Fitness. "But we're very serious about it. And when we reached an agreement last year involving the opening of several dozen gyms in Morocco (Africa).
Anytime Fitness currently has more than 4,500 gyms serving 4,000,000 members in nearly 40 countries on six continents.
In April Anytime fitness opened up a fitness center on Antartica making it the first franchise to stretch across 7 continents.
Benefits obviously include 24/7 access to treadmills, ellipticals, stair climbers, free weights, and more. It also includes personal training, team workouts, zumba classes, and yoga. Anytime fitness has a app that lets you track your own personal fitness endeavors.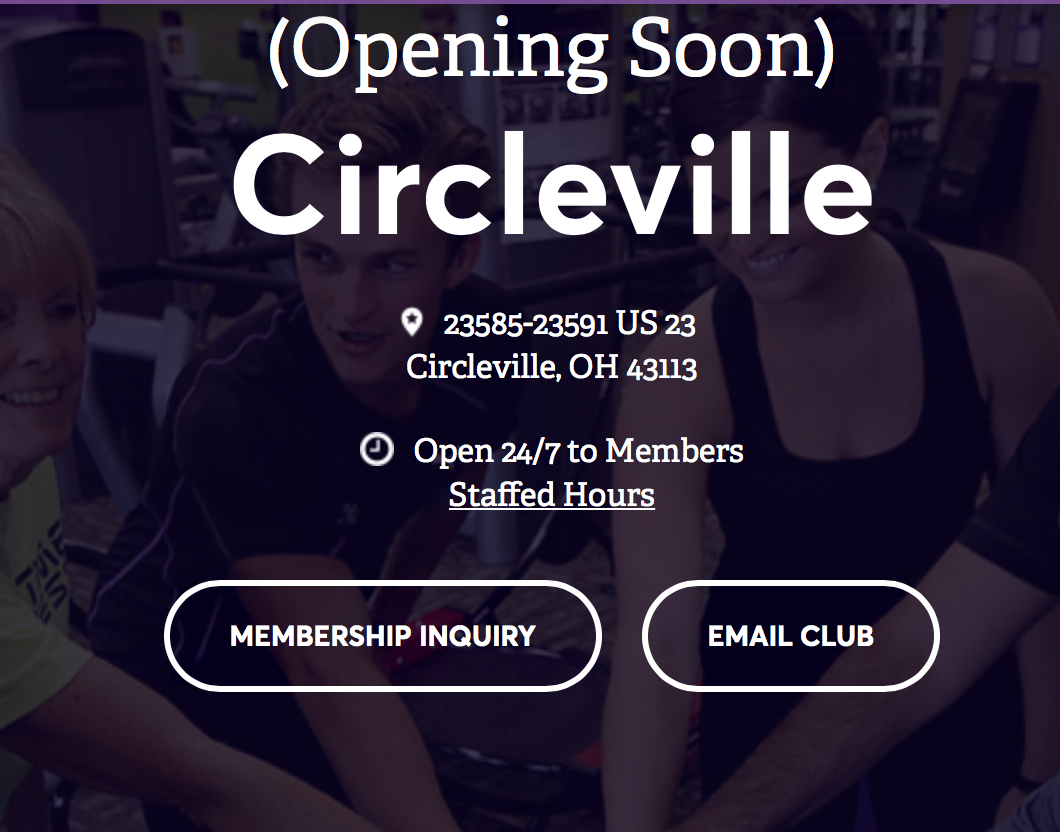 The new gym is starting interior construction right now at 23585-23591 location beside Rural king in the Circleville Plaza location on US 23. Anytime fitness says that they will be opening Mid-June into the area. We will keep you up to date on Opening times. For more information on services click here
"According to Anytime the first 200 members to have a membership will receive the best rates they will ever offer."