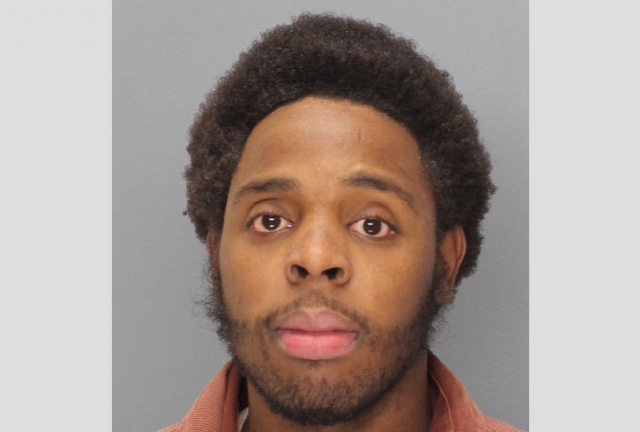 On Saturday January 25, 2020 at approximately 1549 hrs. Officers from Lancaster Bureau of Police responded to a residence on the 400 blk. W. King St. for a complaint of trespassing.
A property owner contacted Police dispatch after receiving information that people were illegally inside a condemned residence.  Off. Ben Bradley arrived and checked the front of the residence. The building had a condemnation notice sticker posted on the front.  The front door was secure and access to the rear yard was blocked by a locked gate. A property manager arrived and spoke with Off. Bradley about the situation.
Lt. Laser arrived to assist Off. Bradley. After learning that the breezeway gate was locked, Lt. Laser walked to the 400 blk. Manor St. to see if access could be gained to the rear from that side. As Lt. Laser turned onto Manor St. he saw a male attempting to climb the rear yard fence from the residence in question. Lt. Laser yelled to the male to stop. The male climbed down and ran toward a foot alley that led to the 400 blk. Manor St. As Lt. Laser ran onto Manor St. the male came out of the foot alley in front of Lt. Laser. As the male ran across Manor St. he attempted to pull a handgun from the waistband of his pants. As the male tugged at the handgun, he discharged it striking himself in the right leg. The male dropped the gun onto the road surface and continued across the street. When he reached the sidewalk he stopped running and surrendered to Lt. Laser. No shots were fired by Officers.
The male was identified as Deequan Norris M/28 LKA: 400 blk. E. Strawberry St. Lancaster, PA. Norris was transported to the hospital for treatment.  The handgun, a .380 caliber semi-automatic, was recovered at the scene. Officers checked inside the house on 400 blk. W. King St. No one was found inside.  Norris remains at the hospital as of the time of this press release. Det. Eric McCrady filed a Criminal Complaint against Norris, charging him with (1) Count Criminal Trespass (F3), (1) Count Firearms Not To Be Carried Without a License (F3) and (1) Counts Persons Not To Possess (etc.) Firearms (F1). A warrant was issued for Norris. Norris has not been arraigned on the complaint so bail information is not available.