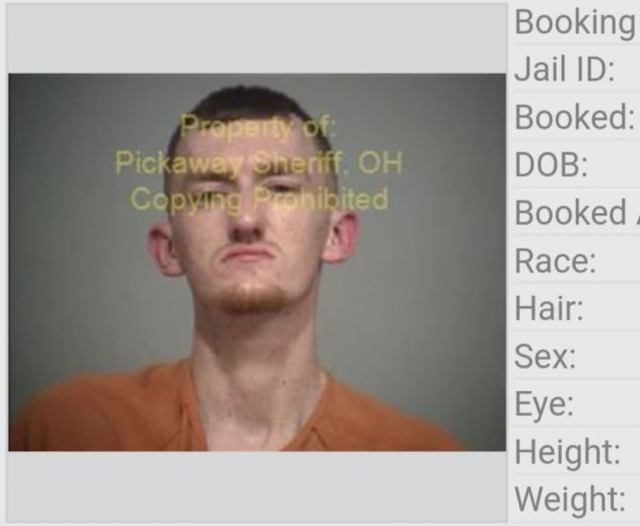 CIRCLEVILLE – A man was charged with trafficking in drugs and possession of several different kinds of serious drugs when he violated a stay away order from a ex-girlfriend.



According to police reports police were called to the suspect Dustin Bruce, 27 ex-girlfriends house where he was found passed out in the drivers seat of her car. The ex-girlfriend prior to this incident had already filed a restraining order against Bruce.
When police arrived at the scene police were able to wake Bruce up enough to have a conversation with him about why he was there. Bruce admitted he knew he wasnt supposed to be at the location but wanted to retrieve more property from the break up. Circleville Police then arrested Dustin and on his person they found a syringe and bag of crystal substance. Police also searched a backpack in his possession that yielded pills of suboxone, bag of methamphetamines, bag of black tar heroin, and a bag of marijuana. Police also found a small scale and baggies. Circleville Police weighed the total drugs to be 12.2 grams worth of drugs.
Police noted that Dustin was arrested within 100 ft of a children's playground.
Dustin was charged with possession of drugs and Trafficking drugs and was transported to Pickaway County Sheriffs office.