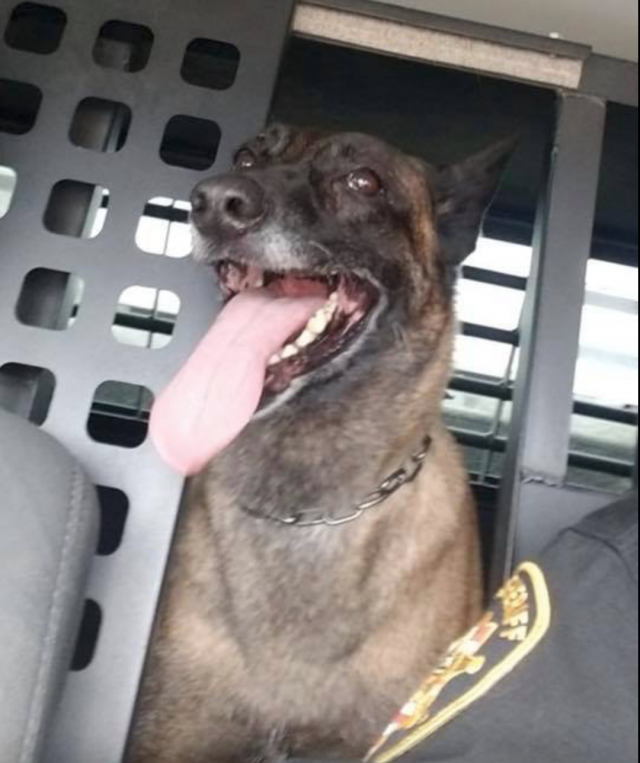 PICKAWAY COUNTY – This evening between 5:30-6 PM, Hocking County Sheriff's K-9 Ilka was playing with her handler Deputy Rick Torchick at their residence located in the 29000 block of Jackson Rd, in Pickaway County. This area is located just outside of Laurelville, Ohio.
Ilka took off after a deer and she has not been located.
Ilka was wearing a chain choker collar.
If anyone sees Ilka or has any information on her whereabouts please contact the Hocking County Sheriffs Office at 740-385-2131.