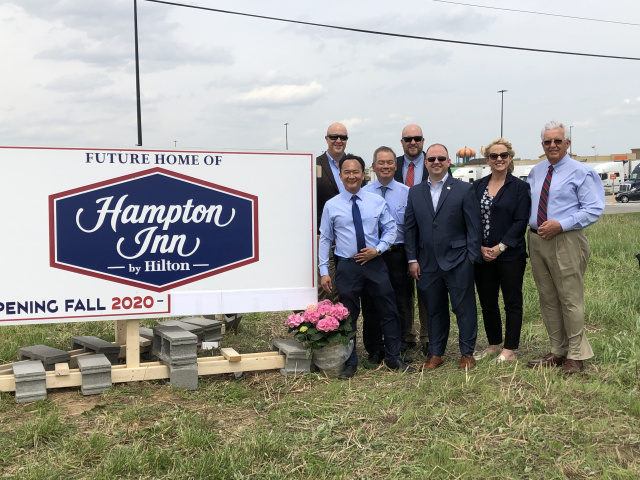 CIRCLEVILLE – Today Shaun Pan and Steve Chen announced the location and plans for the 87 Room Hampton Inn in Circleville. Both Pan and Chen have 40 years of combined experience in the hospitality, experience, and ownership of hotels.
"Hampton Inn by Hilton is one of the most widely recognized lodging brands in the world, and we are pleased to add the Circleville area to our family of hotels," said Pan. "Circleville was on our radar, but the outpouring support from the mayor and local entities reinforced that building in Circleville was the right thing."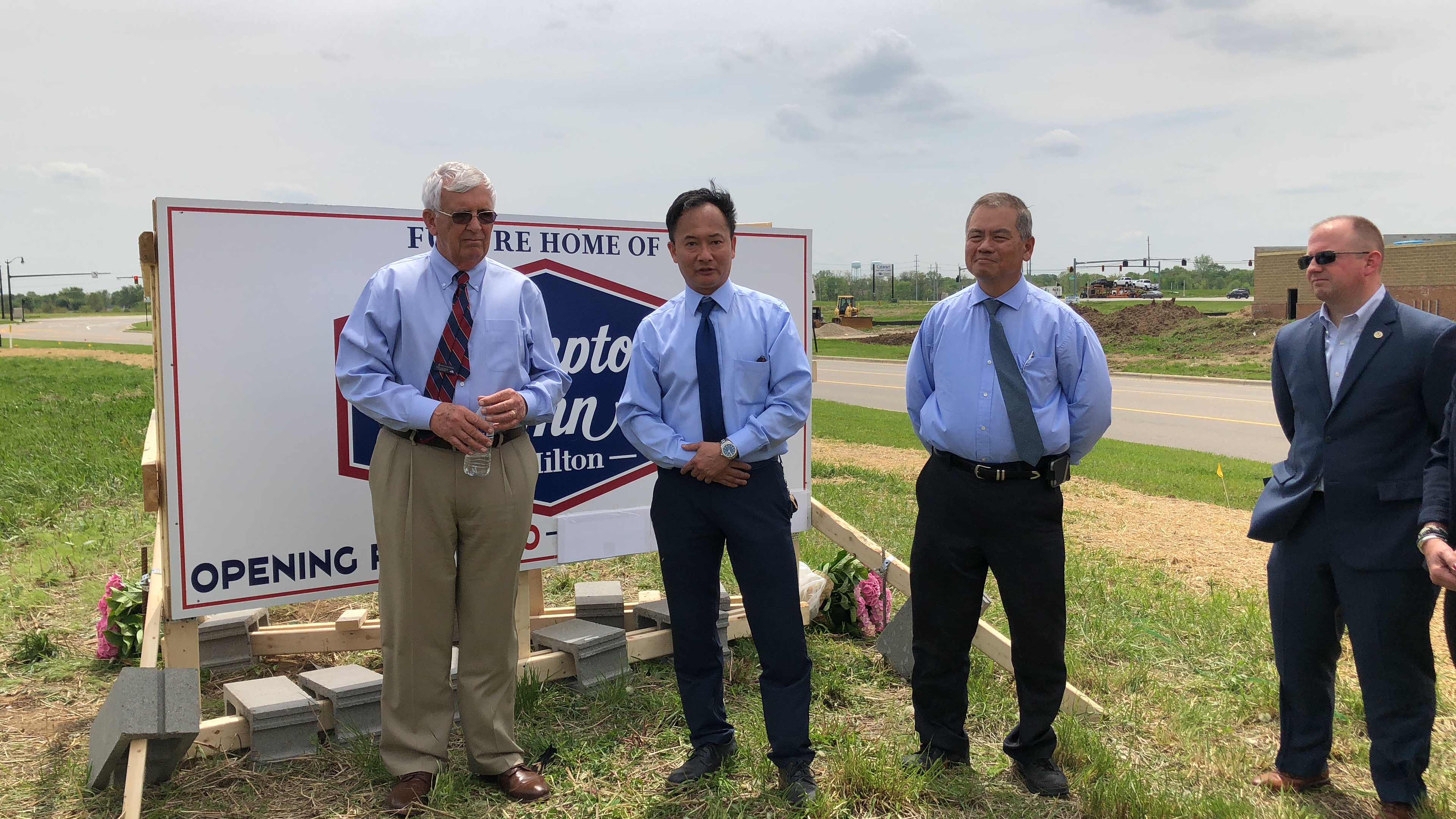 Pan and Chen's family came to this country in 1978 and purchased their first hotel from the classified section of the paper, a 21 unit roadside hotel on January 1, 1980. The hotel had some local History, Cincinnati Reds Johnny Bench's parents owned it before them.
Pan started his career in Hospitality after receiving a Bachelors degree in Business Administration from Ohio State University. Then he owned and operated two hotels in Middletown Ohio for over 20 years with his partner and family member Steve Chen who went to school for Computer science at the University of Cincinnati.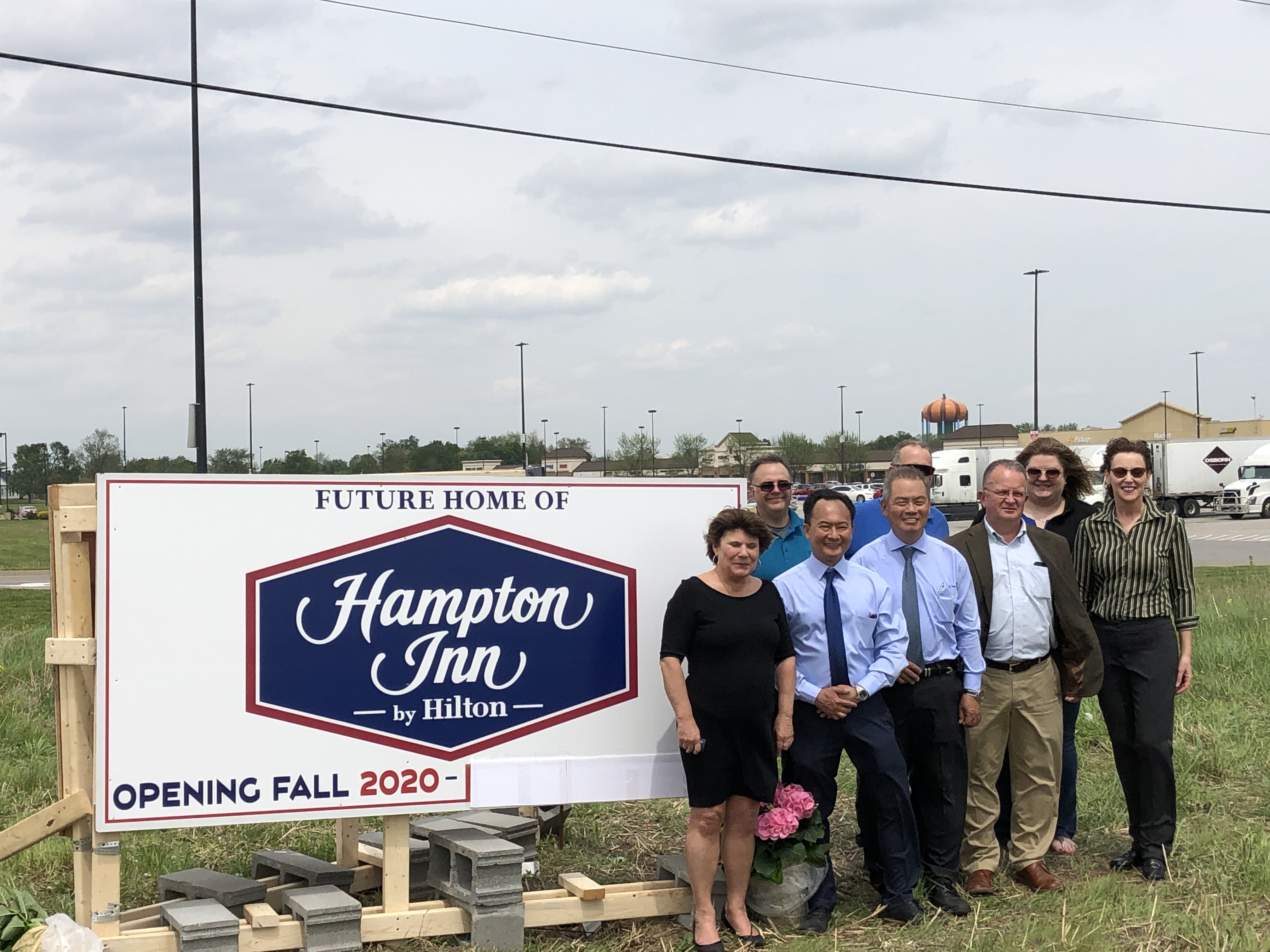 Pan and Chen now operate two successful hotels Hawthorn Suites by Wyndham in Cincinnati Ohio, that has the highest ranking of all Wyndham hotels on trip advisor in Cincinnati and ranked in top 10 hotels in 2012-2018, and a new six-story 122 room Hampton Inn built in Newport Kentucky, a hotel that supports the Newport on the Levee area. It has also won several prestigious awards, in 2017 The Hampton Lighthouse Award an award that is only given to the top 5% of all Hamptons and in 2018 The Hilton Circle of Excellence Award for ranking in the top 10% of Hamptons.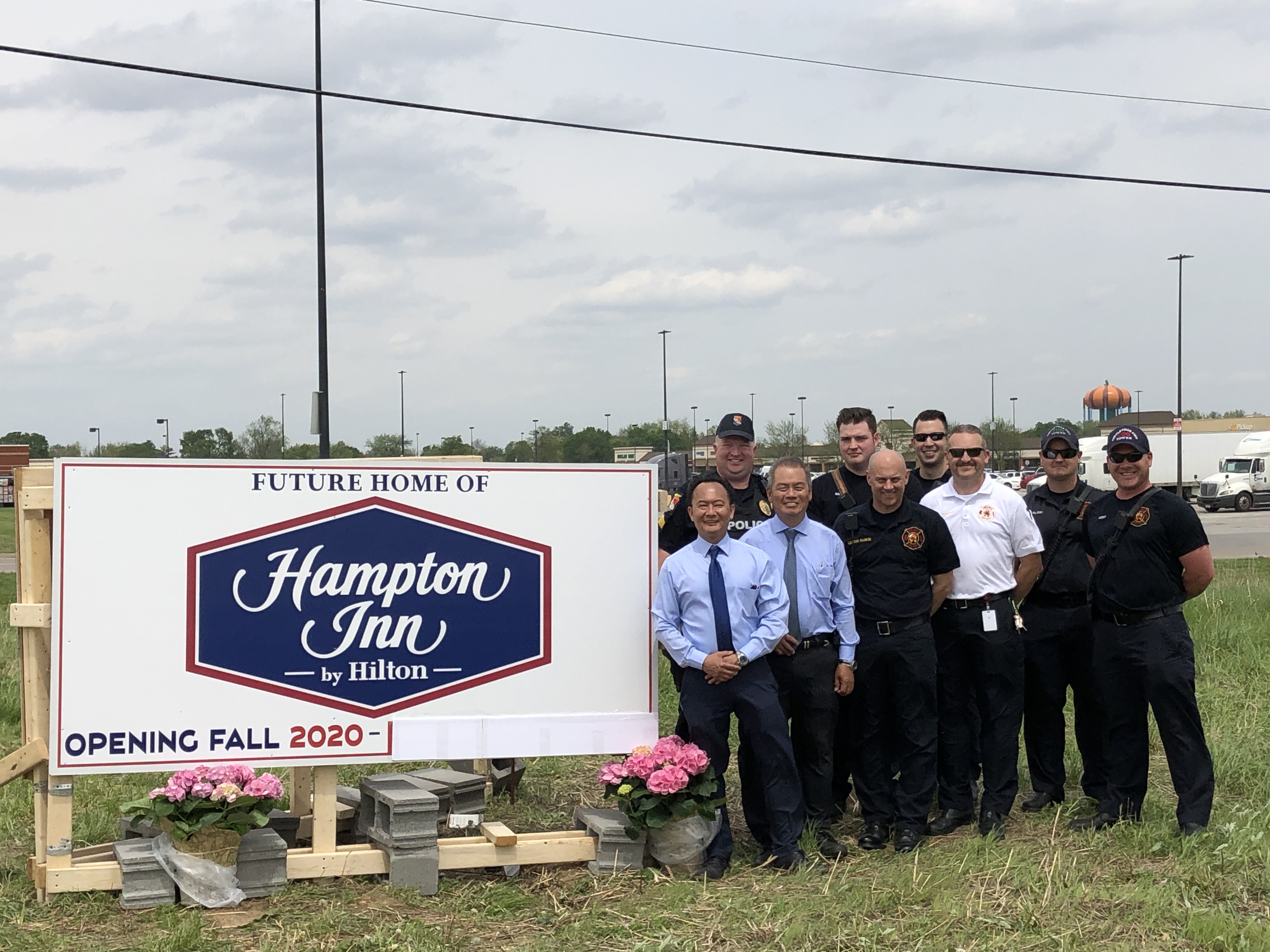 The ownership team is planning to break ground on five hotels and open one by the fall of 2020 expanding their portfolio substantially. Pan told Sciotopost that they support the local businesses and attractions by referrals and special offers.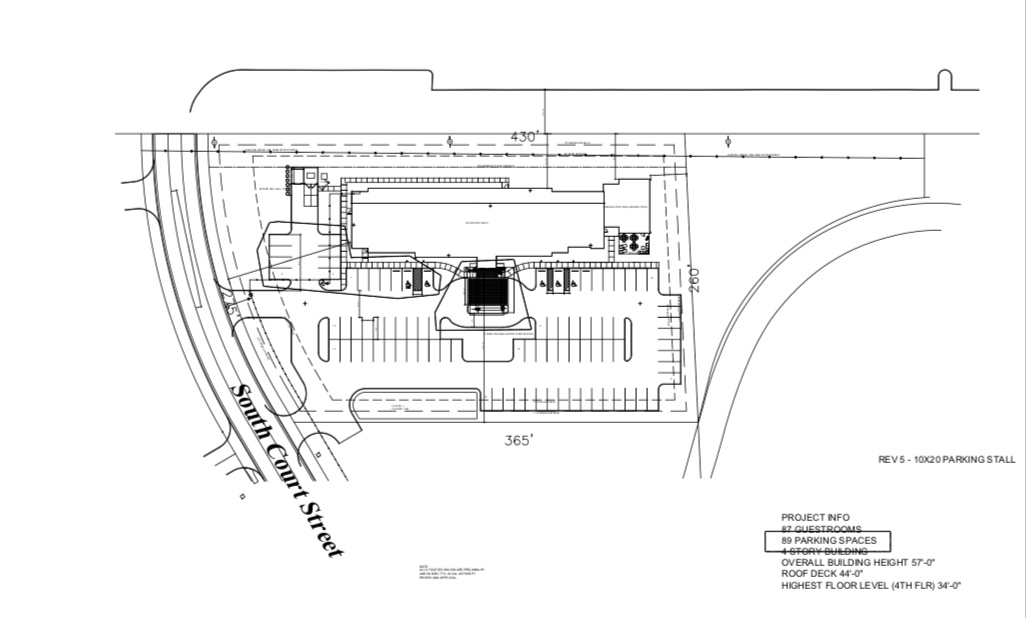 "Our customers want to experience the area, and most ask the front desk what is available in the area. Our customers want to experience the local eateries, not usually chain restaurants. They want to see what the area has to offer, so this is how we work closely with the community. At our Hampton Inn in Kentucky we sold the most tickets in our area for the Newport Aquarium last year at our front desk at the hotel," said Pan. We have maps that customers pick up at the front desk or their rooms that give them a guide to the area that highlights local."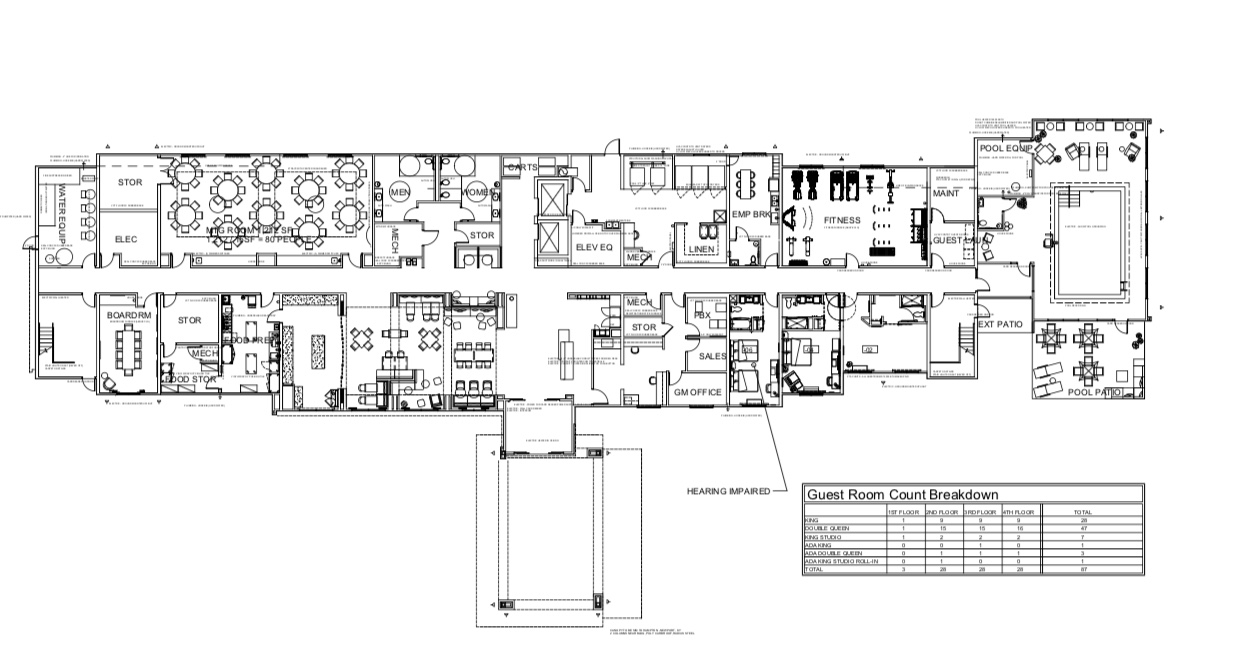 Circleville's Hampton Inn will have 87 rooms, state of the art technology, and four electric car charging stations. Pan said that Tim Wilson of the Pickaway County Welcome center noted that one amenity that was needed in the area was a large meeting room the biggest in the area could only hold around 50 people.
"The Hampton will have a meeting room that can hold up to 90 people. The room could be used for large corporate meetings, wedding parties, and conventions in the area. We also will offer a private board room that can hold around 12 people for smaller meetings or for professionals to get away and work in a comfortable environment," said Pan.
The Hampton Inn will break ground in July and is located beside Walmart on South Court Street in front of the Thompson building. It will be a Four story building with a water feature and lots of amenities. The Inn will face South to Southwest angled towards U.S. 23.
"It's an honor to have been so welcomed to build the first new hotel in over 20 years in this area by leaders that want to make Circleville the next destination for travelers," stated Mr. Pan. "And to be able to do it under the Hilton umbrella makes this project even more notable. We're thrilled to be adding this new Hampton Inn to our portfolio with such an outpouring of local support and teamwork."
With its name recognition and outstanding reputation, Hampton Inn Circleville is expected to be a top choice for travelers to the Circleville/Pickaway County region. Pan and his partners are looking forward to a successful relationship with the City of Circleville, and are excited to become active members of the Circleville community.