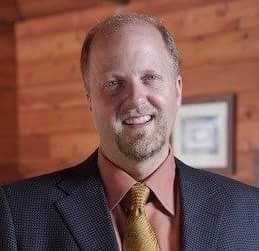 OHIO –
The government has been granted an extension regarding the sentencing of Pickaway County local, John Rankin. Mr. Rankin was found guilty of 17 charges back in September of 2017 regarding tax evasion issues. As found in the text below, the government stated it needed more time due to the volume of objections raised by Rankin, including 38 objections in a 27-page document and a 94-page attachment.
Below is the copied text from the document filed on 1/24/2018
The United States of America, by and through undersigned counsel, respectfully requests a thirty-day extension of the deadline for transmission of the final Pretrial Investigation Report ("PSR") in the above-captioned case. As explained below, good cause exists for an extension, and the defendant consents to the Government's request.
On January 10, 2018, the Court issued an Order resetting the deadlines surrounding Mr. Rankin's PSR. (See ECF No. 150). Under the new scheduling order, the defendant was given until January 10, 2018, to lodge his objections to the initial PSR. (Id.). Likewise, the Probation Officer was given until February 1, 2018, to file the final PSR with the Court. (See id.). On January 10, the defendant served his objections to the initial PSR on the Government and the Probation Officer. The defendant raised thirty-eight objections, in a twenty-seven-page document, along with a ninety-four-page attachment. Suffice to say, the defendant's objections
were voluminous, and a review and response will take some time. The Probation Officer, moreover, has scheduled an objections conference for January 31, 2018, in an attempt to streamline the number of objections presented to the Court at Mr. Rankin's sentencing hearing.
Case: 2:15-cr-00168-EAS-EPD Doc #: 151 Filed: 01/24/18 Page: 1 of 3 PAGEID #: 2734
Given the time it will take to file a response to the defendant's objections, as well as the looming objections conference set for one day before the final PSR is due to the Court, the Government respectfully requests a thirty-day extension—until Monday, March 5, 2018—for the filing of Mr. Rankin's final PSR. This extension will give the parties and the Probation Officer time to resolve as many objections as possible before sentencing. Counsel for the Government have conferred with Mr. Rankin's attorney, Keith Yeazel, who indicated the defendant does not oppose the Government's request. For these reasons, the Government respectfully moves for an Order resetting the deadline for the filing of Mr. Rankin's final PSR until March 5, 2018.