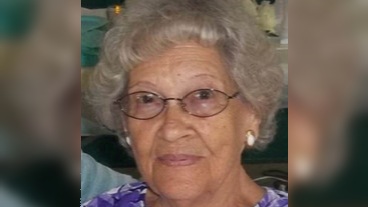 Gladys Elizabeth "Libby" Wilkins, 92, passed away Monday January 1, 2018. She was born December 28, 1925 in Circleville, OH to the late Carol and Alton (Woodrow) Stonerock. She began her career working with the Container Corporation moving to Columbus Southern Ohio Electric Company and finally to Pittsburgh Plate Glass where she retired after dedicating many years of service.
Libby was a kind and generous person that will be dearly missed by those left to mourn her passing. She was preceded in death by her husband of 50 years, Carl L. Wilkins; sons Todd Clayton and Matthew Tyler Wilkins; grandson, Carl Timothy Wilkins; sisters, Rosemary Waters and Glena Warner; brother, Carol Lee Stonerock, Jr. Libby is survived by her children Carl "Chris" (Connie) Wilkins, Tamala "Tammy" Welch and Duane (Lisa) Wilkins; 8 grandchildren, 12 great-grandchildren and 2 great-great-grandchildren; along with many nieces and nephews.
Family will receive friends Thursday, January 4, 2017 from 5-8 PM at Defenbaugh-Wise-Schoedinger Funeral Home 151 E. Main St. Circleville, OH 43113 where a funeral service will be held Friday, January 5, 2017 at 10:00 AM. Interment to follow at Springlawn Cemetery. In lieu of flowers memorial contributions may be made to the Pickaway County Special Olympics 200 E. High St. Circleville, OH 43113. Please visit www.schoedinger.com to share fond memories of Libby.