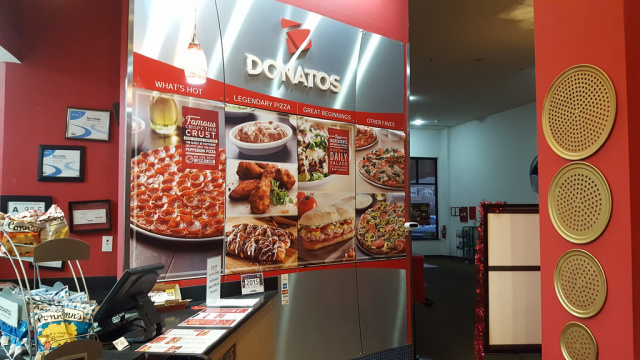 COLUMBUS – Kroger announced yesterday that its bread and bakery facility on Cleveland Avenue is shutting down, effective immediately. The plant closure will effect 411 employees, and the plant produced annually, 130 millions of baked goods a year.
Donatos a Columbus Ohio founded pizza company says, were hiring!  In a facebook post the company posted that if you know someone who was laid off by Kroger Bakery today or for those of you who know people who have, Donatos pizza and bakery (also known as Jane's Dough Foods) is hiring full time production associates.
Donatos then described the shifts they were hiring for:
Tues-Thurs 6 pm-6am with a 6 hour shift on Fridays and Mondays 7am-4:30pm
Donatos said they offer several bonus plans, full medical dental and vision benefits, 401k and 50% product discount, and more.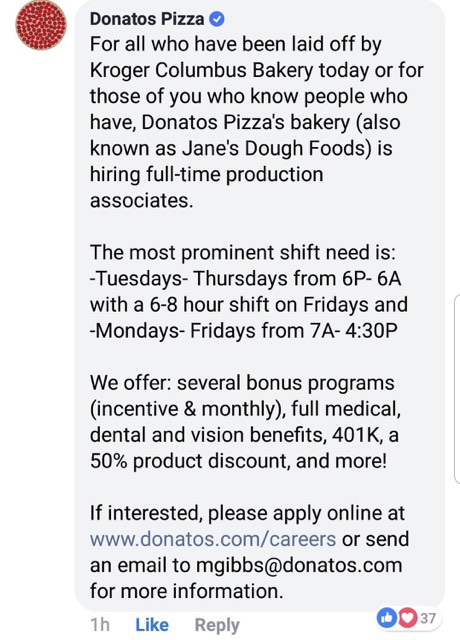 If interested or know someone who is:  apply online at www.donatos.com/careers or send email to [email protected] for more info