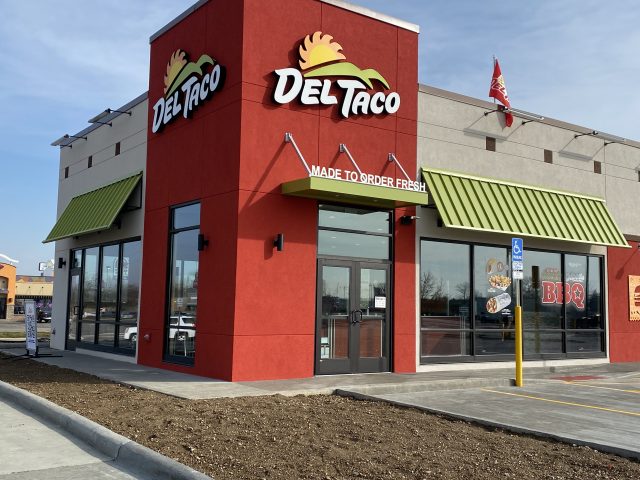 CIRCLEIVLLE – Del taco opened today and we were one of the first in line to get to the new eats, and getting french fries with my tacos is epic.
Del Taco offers a little bit of the standard with some of the unusual. The restaurant offers the standard bean burrito, and interesting combos like honey mango shrimp tacos, and cheeseburgers.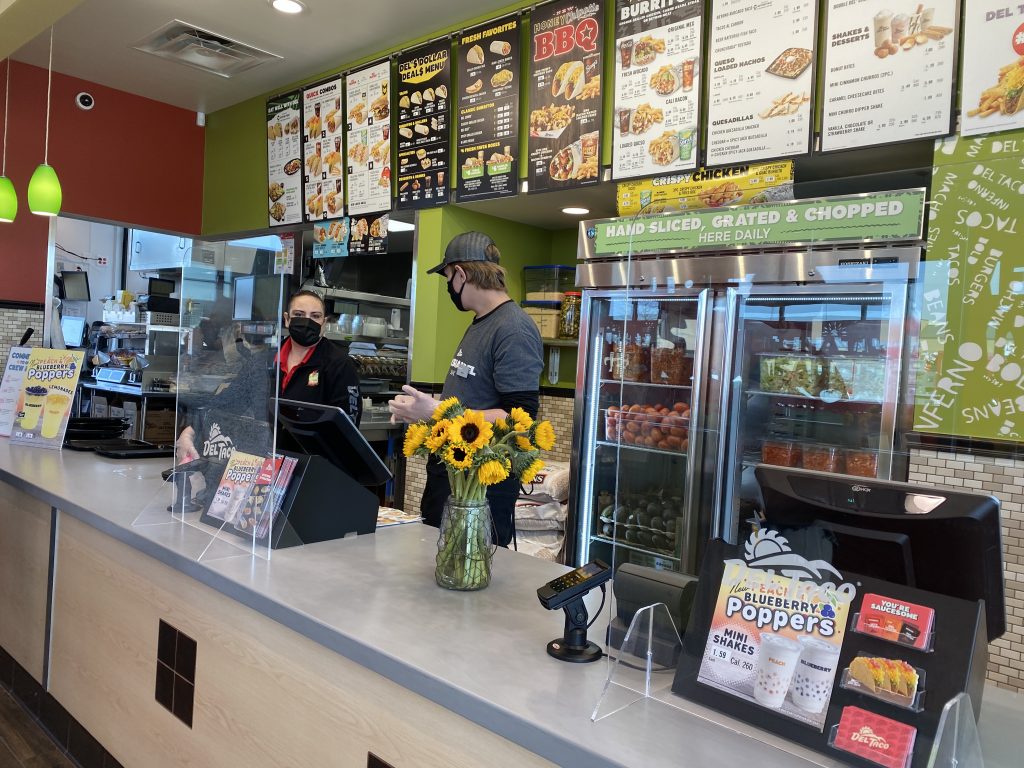 Overall the parking lot is bigger than expected and with several entrances off Goodchild, service road access is pretty easy from US-23. The Drive-thru lane is long and the use of the lot was really well thought out.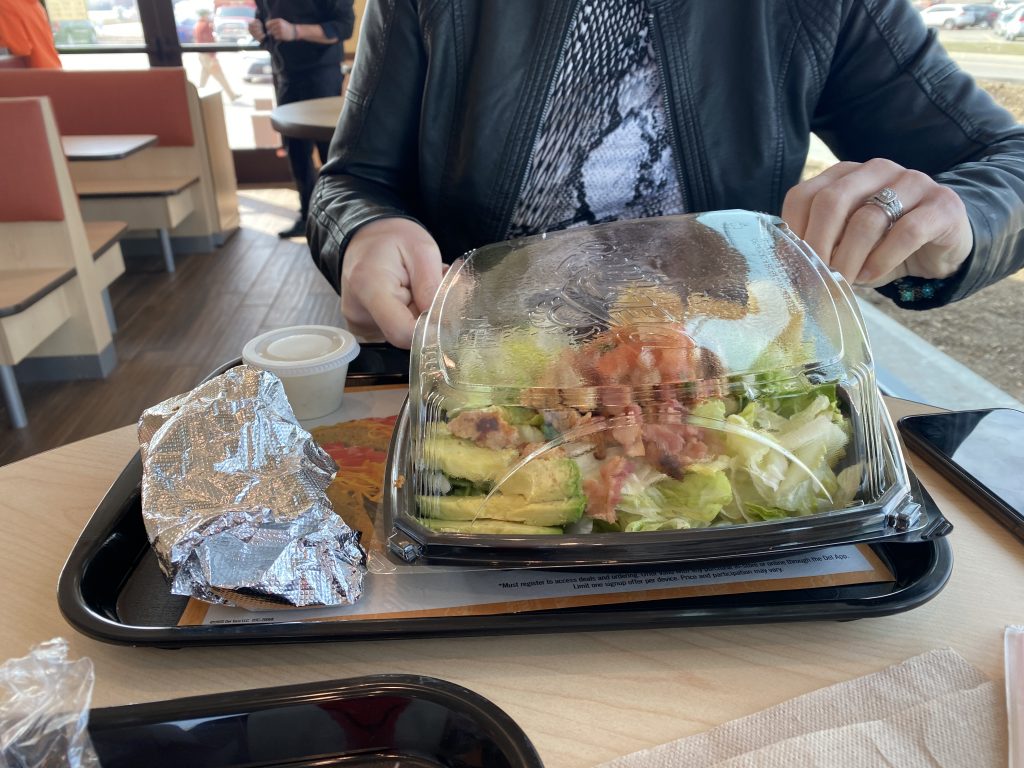 Inside was open and had lots of seating choices, booths, tables, and high seating were all available. Lots of menu boards offered tons of different food options.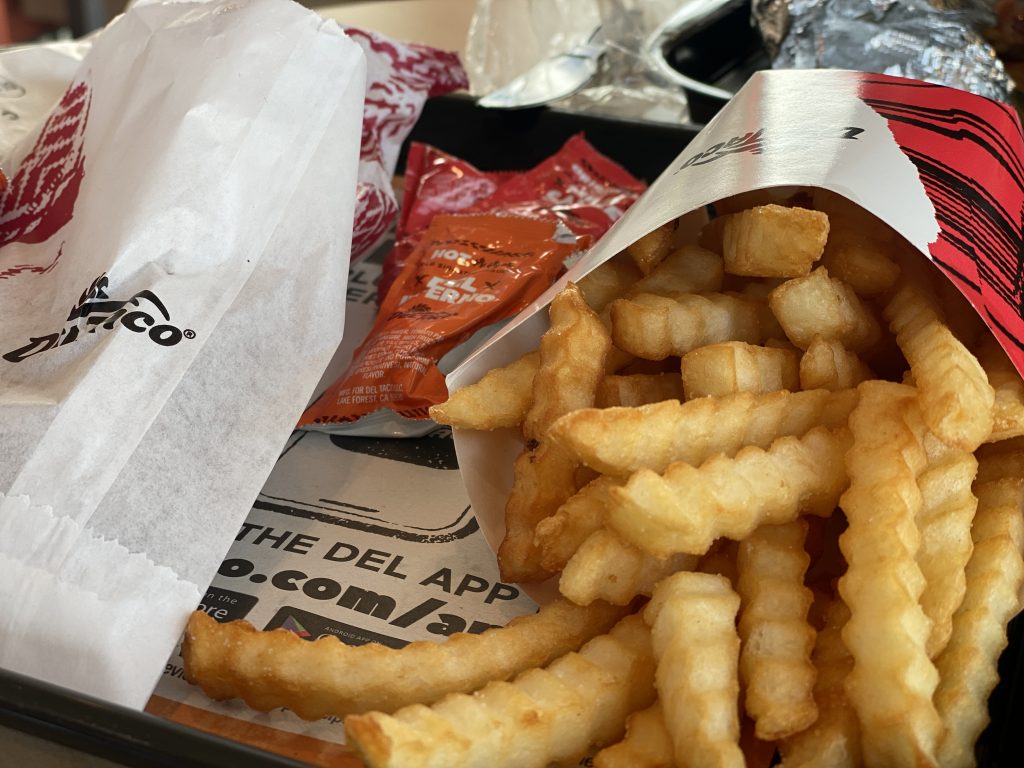 We went with a chicken bacon avocado salad, a bean burrito combo with fries, and a shrimp taco with honey mango. The salad came with Freshly grilled chicken, sliced avocado, crispy bacon pieces, pico de gallo salsa, chopped cilantro, and crunchy tortilla chips are layered over our fresh romaine and iceberg lettuce blend. Served with a side of ranch or avocado caesar dressing.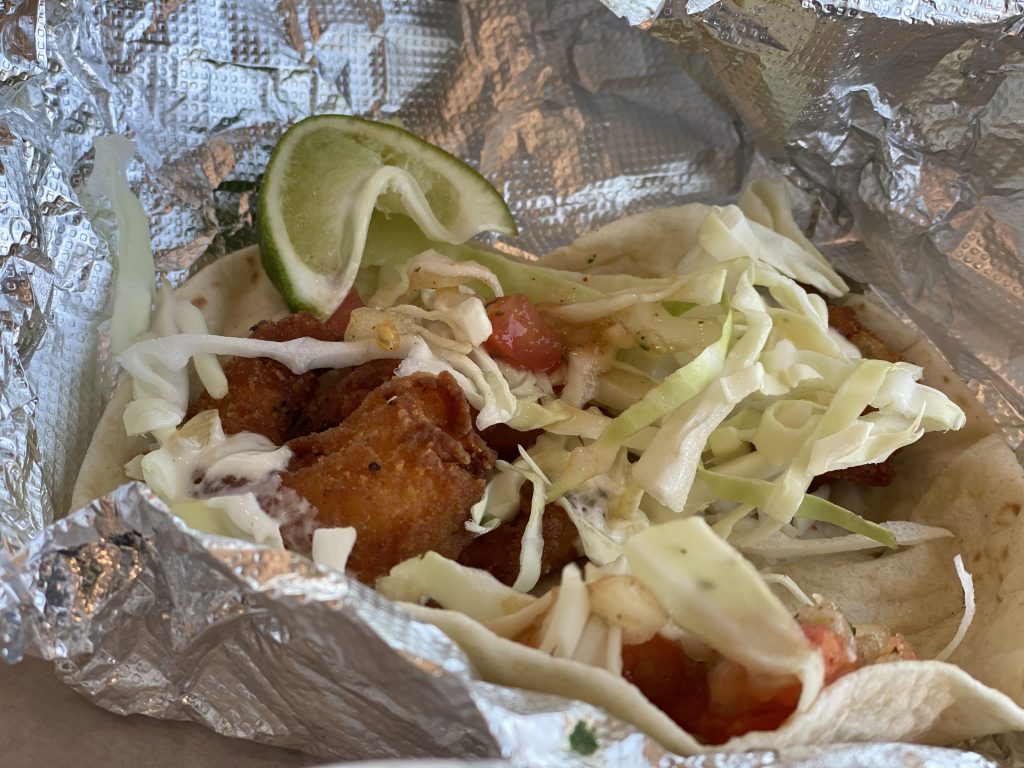 My combo 2 was the Del Combo burrito came with fries and drink. The new honey mango shrimp taco came with a lime on the side.
I really enjoyed the shrimp taco, with fresh lime and that new mango taste made it taste fresh. I'm still not sure about fries with my tacos but I enjoyed both the taco and the fries so why not! The salad was freshly prepared, and the chicken was a ground chicken on top of a bed of lettuce with bacon, it was also good.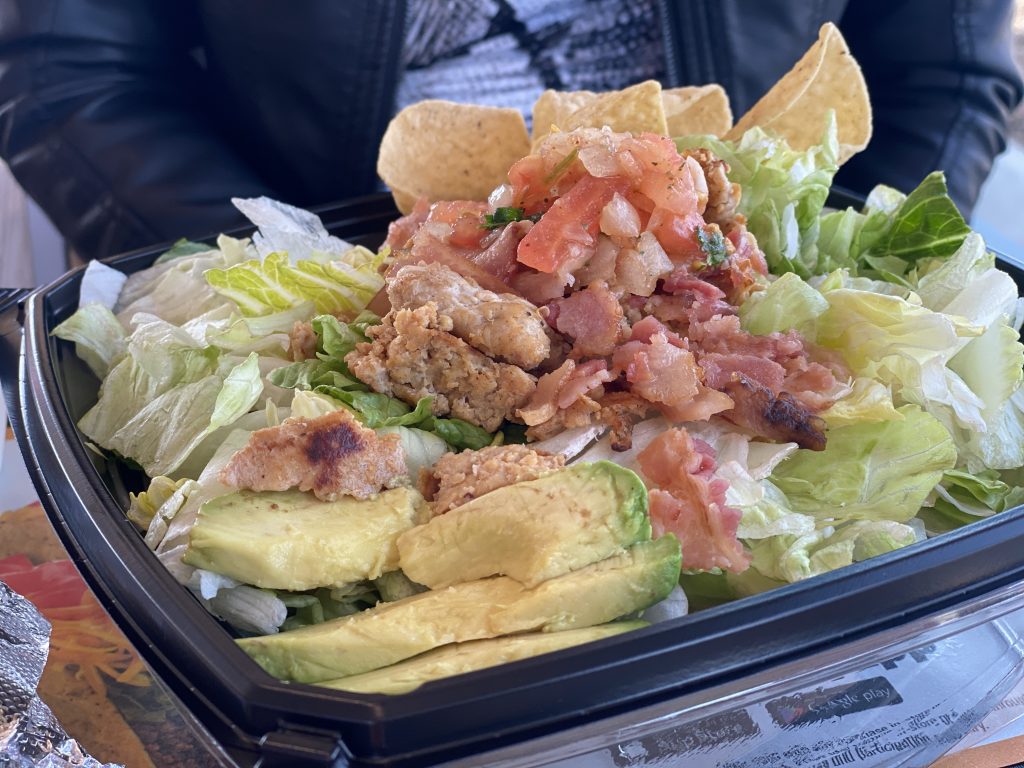 Choices choices choices, with being the new guy in town and no other Del tacos in Ohio it was a lot of choice and many more times back through to find myself all my favorites at this new location. Did you try it? What did you order and what did you like?