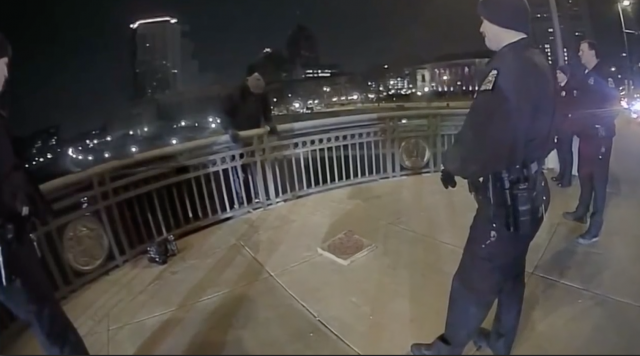 COLUMBUS – On march 2,2019 Columbus police interacted with a man threatening to jump off a downtown bridge into the Scioto river to end his life. According to Columbus Police Department a CPD helicopter saw the man on the south side of Broad street outside the railing of the bridge. The 53 year old man homeless and depressed was able to be convinced of not jumping when officers called his daughter and she told him, she loved him.
Police during this time had the bridge shut down and were able to talk the man out of the attempt in 20 minutes. You can hear the compassion from Lt. Nick Konves when he says to him, "Your daughter loves you, God loves you. That hurt you feel ends the cycle of this."
The youtube video you see is from the body camera of the officer.