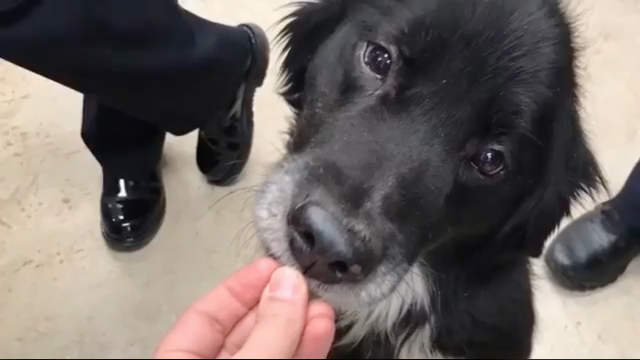 COLUMBUS – Columbus Division of police rescued a dog from the sub-zero temperatures today on the South side of Columbus. Police received a call this morning of a younger dog tied up in the back yard of a home.  Throuyg infestation the police learned that the owner was hospitalized and family members would occasionally come by the home and feed the dog who was housed outside.  When police arrived on scene the dog did not have access to food or water, according to police that is unacceptable.



Police loaded the cold emaciated pup into the cruiser and took him to the station where they fed him and warned him up.  The pup was taken to the Columbus Humane society where he could find a forever home.

Columbus police say they are currently investigating if charges will be filed against the owner.