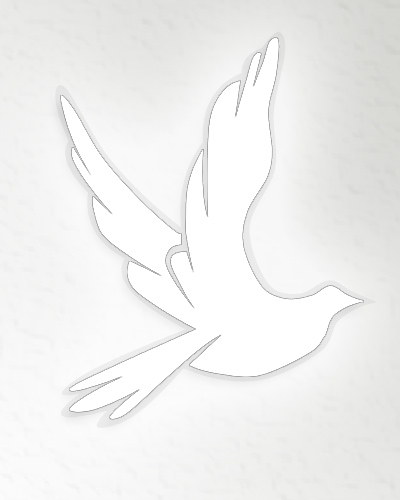 Circleville OH- Pastor George Michael Keaton 71, went home to be with his Lord and Savior on April 24, 2020.  Mike (as this is his name everyone who knew him) was born March 11, 1949 and is the eldest son to George Fredrick Keaton and Joan Clemmons.  He is preceded in death by his parents and his loving and caring wife of more than 39 years Paula Ann Keaton.  He is survived by brothers Rick Lee (Patty) Keaton of Howard, Ohio, Joseph Robert (Cindy) Keaton of Columbus, Ohio, Terry Joseph (Jodi) Kleban of Chillicothe, Ohio, two uncles Conlay Sparks of Grove City, Ohio and Richard Davis of Columbus, Ohio along with several cousins, nieces and nephews. 
Mike was a devout Christian and lived each and every day serving his Lord and Savior Jesus Christ.  He attended several churches throughout his life, two of which were the Circleville Nazarene and the Church of God.  He was a graduate of Columbus West High School and Ohio Christian College.  He was employed over 25 years at the Circleville PPG Plant managing the guard building until his retirement.  He was always plagued with health difficulties even as a teenager growing up but never stopped him from enjoying life. 
If you ever attended a Circleville High School football game the last 40 some years you would have seen Mike and Paula there whether it was a home or away game, he so loved and supported the Red & Black-Go Tigers!.  He was also a fan of the original Oakland Raiders, could talk for hours about all levels of football. 
He dearly loved the fall season when the Circleville Pumpkin Show was there; his favorite food at the Pumpkin Show was Bennett's Fish stand.  He enjoyed playing music and was a founding member of the band The Music Makers playing bass guitar and singing lead and back-up vocals with his brothers.  He also enjoyed watching his favorite movie monster Godzilla as I believe he has seen every Godzilla movie ever made at least once.  Even as his health wasn't up to par these last few years after his foot injury he didn't let that stop him from preaching and teaching the Gospel.  One of his best attributes was that he was a great listener, no matter how he felt and no matter what time of day or night anyone that knew him could count on him to be there for them through their troubled times giving heart felt advise and/or prayer. 
We all who knew (and know) him can rejoice in the celebration that our Brother Mike is home at last with no pain and has everlasting life as he lives in The House of The Lord.  So when you think of Mike please always remember the joy he brought into your lives and not the pain of his physical nature as we celebrate his greatest achievement of all being an eternal voice for us all in Heaven, God bless you Mike-Amen!  Graveside services will be held at Floral Hills Cemetery.  Memorial contributions are suggested to Circleville Area Humane Society, 185 Island Road, Circleville, Ohio 43113.  Online condolences can be made to www.wellmanfuneralhomes.com.