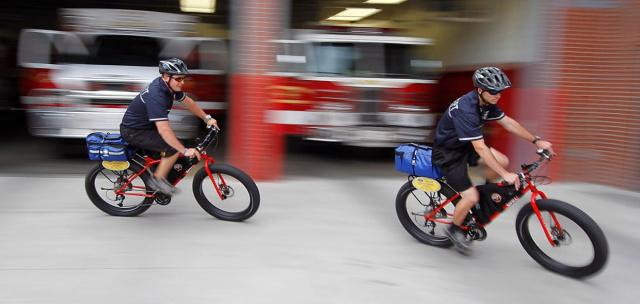 CIRCLEVILLE – Circleville Fire is training its new recruits on proper techniques when dealing with the vast masses that will come the week of Pumpkin Show.  "Bikes are the fastest way to get to a medical scene within Pumpkin Show, said Arron Kerns of Circleville Fire Department.  "Pumpkin Show Inc has contracted with us to provide that coverage.  The Department has to have a strategy in place to cover both North and South Circleville, and Both North and South Pumpkin Show.  The Pumpkin Show and Trains cut of North and South Circleville and the Parades can limit response time on North and South sides of Pumpkin Show, so we prepare for that. Fifteen of our Seventeen Firefighters will be working to take care of any emergency action arises."

"We have Medical calls in Pumpkin Show every year," said Kerns, in 2017 we had 30 calls inside Pumpkin Show we responded to and 34 in the rest of the city.  We see a wide array of incidents at Pumpkin show from bumps and bruises, bee stings, even a cardiac arrest.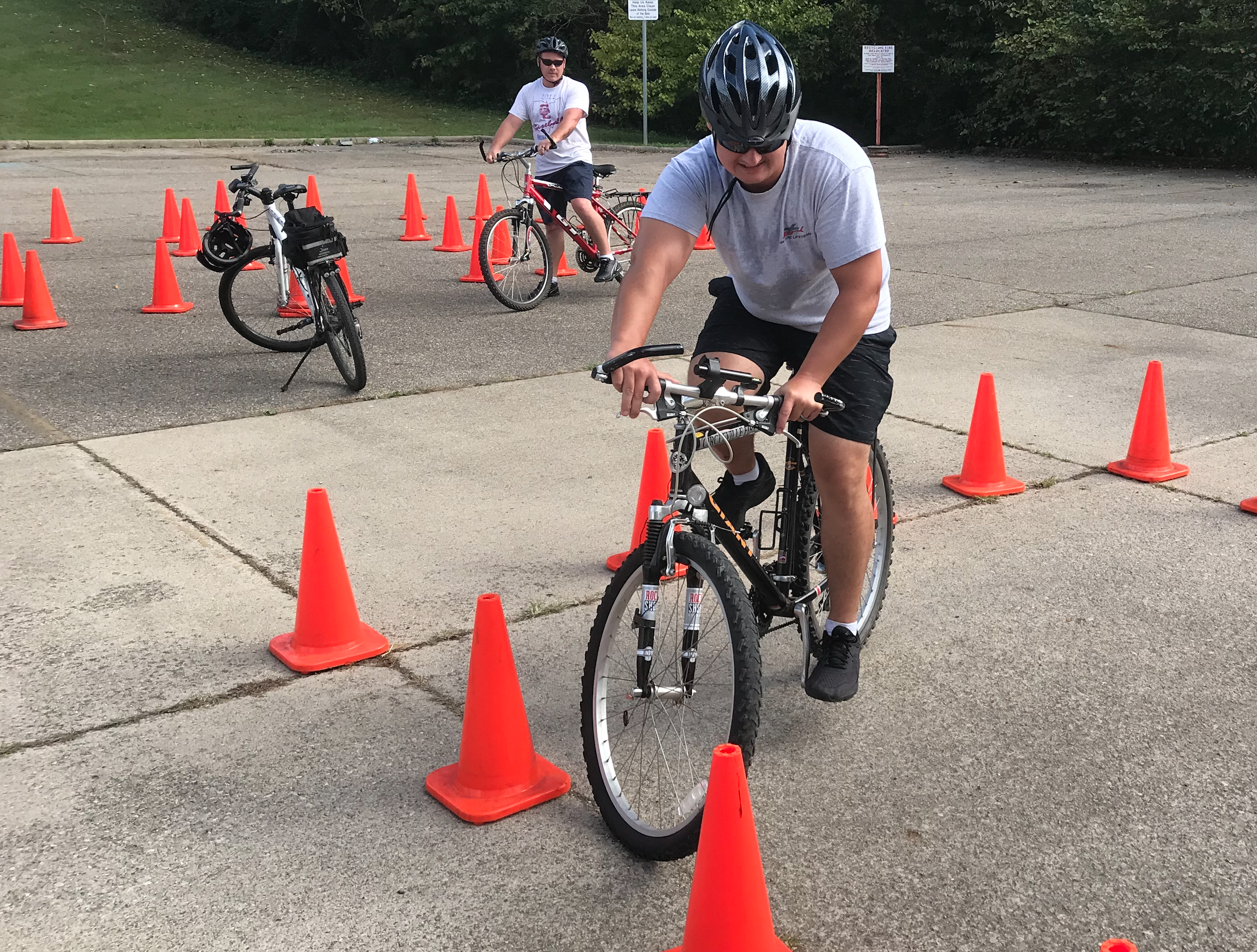 The bikes allow us to respond inside the Show quicker than any golf cart or gator equipment.  Then we can determine the situation and call for a cart if needed.  The bikes also work effectively at making a path for larger emergency equipment to get through."
The new firefighters get 32 hours of bike training to learn to respond in a crowded area like a Festival or Show.  Dayton Police Department provided the training this week to the four newer firefighters.  The Trainer sent them through rigorous training on how to handle a bike in tight and challenging situations for the job.  "Bike response isn't exclusively used for Pumpkin Show we do use this for other events like this in different scales," said Kerns.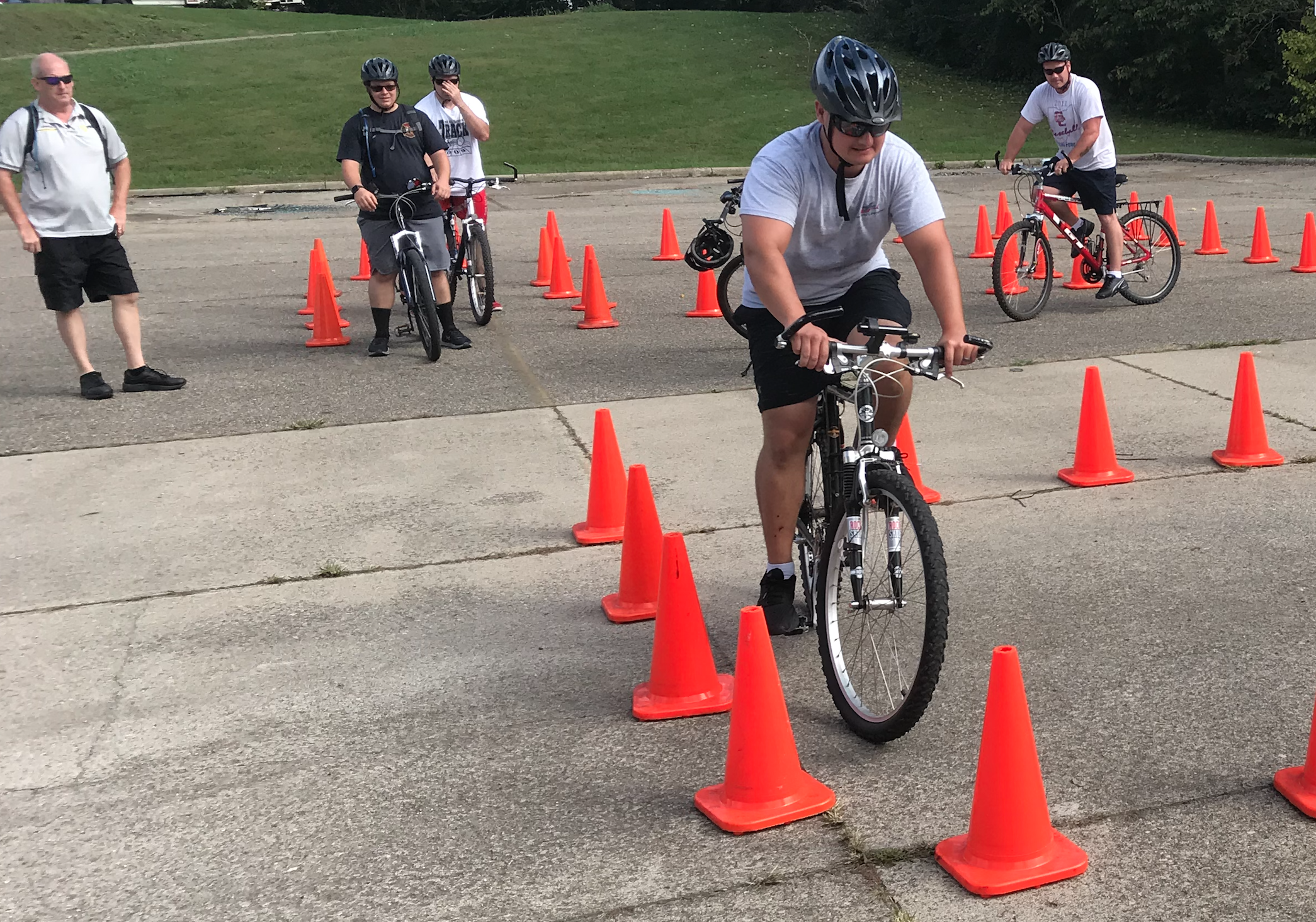 "Only thing we ask of show goers is if you see one of our responders with lights on or blowing his whistle please move out of his way so he can respond to the call.  If you see guys out and they are just patrolling feel free to stop them, feel free to approach and have a conversation, said Kerns.