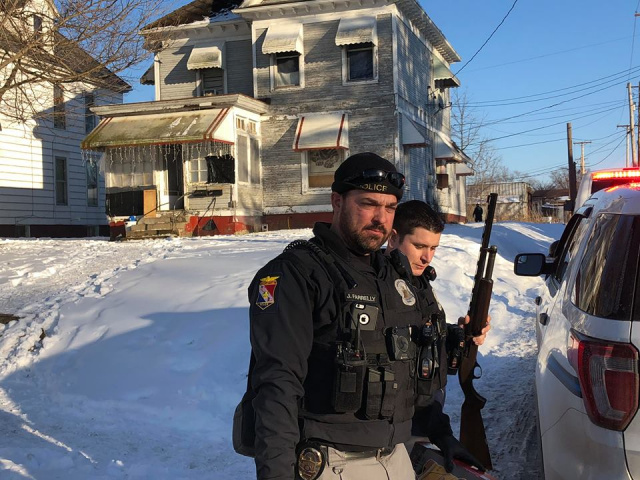 CIRCLEVILLE – Circleville Police and other agencies, including Chillicothe Police, the Pickaway County Sheriffs Office and the Ohio State Patrol were on hand for a SWAT-style raid in the 900 block of S. Court Street on Thursday, January 18 at approximately 2:15 PM to raid a suspected drug house.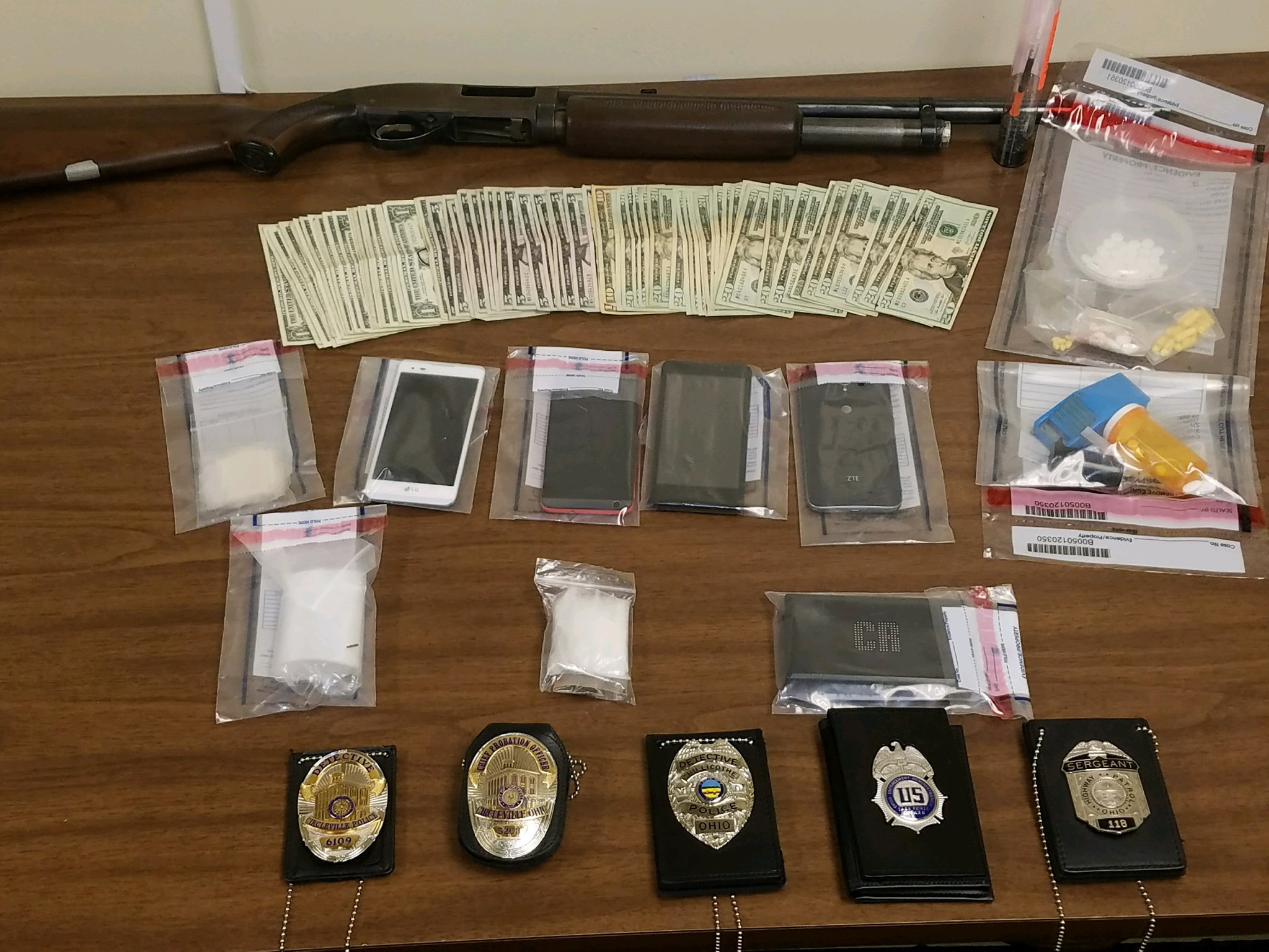 The combined agencies served a warrant, resulting in the arrest of one, and confiscation of a significant amount of drugs, including methamphetamines, heroin, as well as firearms, ammunition, and cash.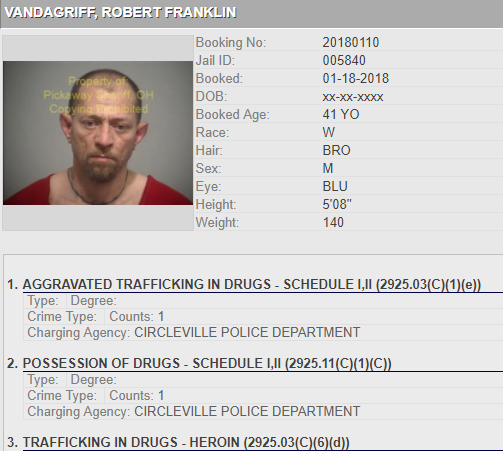 The resident, Robert F Vandagriff, 41, was arrested during the incident. He is charged with Trafficking in Methamphetamine (F-1), Possession of Methamphetamine (F-2), Trafficking in Heroin (F-3), Possession of Heroin (F-4), and Weapons Under Disability (F-3).
On May 23,2018  Vandagriff was charged with Aggravated Trafficking in Drugs, Trafficking in Heroin guilty, he pleaded guilty, and was sentenced to 8 years in prison, $10,000 fine, $677.00 forfeiture.