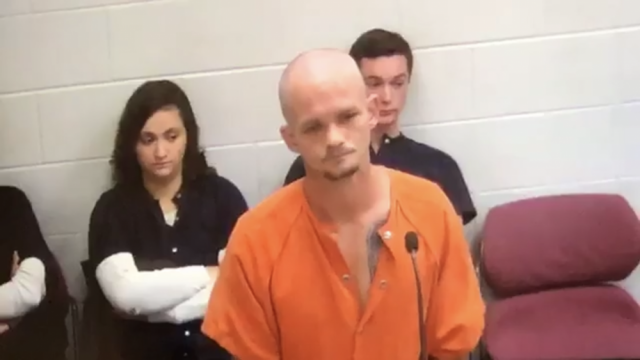 CIRCLEVILLE – After almost a year in a half courts will proceed with a Pickaway murder case where according to police a man entered a disabled man's home assaulted the man who lived there with a baseball bat and set him on fire. The man died of those injuries, and shortly after an arrest was made. Since then many things have happened, and now a murder trial is back on track.
On September 23, 2019, the Circleville Police Department responded with The Circleville Fire Department on a complaint of the smell of smoke and possible fire at 205 West Main Street Apartment #3.
Upon arrival, emergency responders found a disabled male who lived in the apartment had been assaulted and was on fire inside the apartment. Circleville Fire transported the victim to Berger Ohio Health Hospital where he was then life-flighted to the Ohio State University Medical Center. The victim ultimately succumbed to his injuries and was pronounced deceased.
During the investigation, Officers gained information that led to Gregory A. Hardman as a potential suspect. Mr. Hardman was taken to the Circleville Police Department where he was questioned in reference to the crimes. Enough evidence and statements were obtained to charge Mr. Hardman with the murder of Raymond Dixon.
Officers placed Mr. Hardman under arrest for Aggravated Murder, a Felony of the 1st degree, Felonious Assault, Aggravated Burglary, and Aggravated arson.
Since that date, a slurry of court appearances including on February 12, 2020, Pickaway Common Pleas found Hardman was found incompetent to stand trial. Hardman was ordered to Twin Valley Behavioral Healthcare, Moritz Forensic Unit, to be restored to competency. Since that date, Experts have been dealing with mental health issues and giving opinions on Hardman's mental abilities. According to court documents, the "Court has found that defendant has been restored to competency." on February 10, 2021.
Now the claim of insanity plea has been removed the Pickaway Common pleas can move forward with the murder trial. A date has yet to be entered for the trial we will update you when this is planned to begin.
More stories relating to the murder of Raymond Dixon: