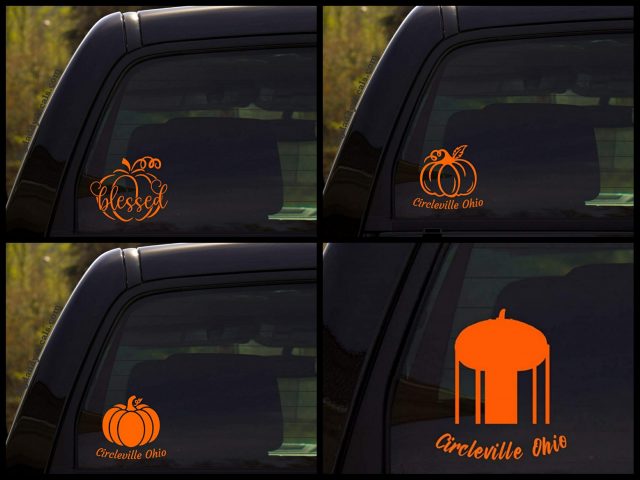 Pickaway County OH- Big Daddy Decals LLC now has FOUR different Pumpkin Vinyl Decals to pick from ! These vinyl decals like all of their decals are made of high gloss, 6 year indoor/outdoor vinyl. They can be stuck to any smooth surface like mailboxes, house windows, door glass and of course automobile glass and bumpers.
These Pumpkin decals can't be purchased in a store but are being offered on Big Daddy Decals Amazon store for $10 each with FREE SHIPPING anywhere in the U.S.
The really cool thing about buying ANY one or more of the Pumpkin decals is, 50% of every sale goes directly to Box65 Emergency Scene Support here in Pickaway County. Big Daddy Decals LLC has a goal to reach and would like to sell 1,000 of these decals !
Without further ado, please click HERE to buy yours today and support a great cause here in our community!
If you have any questions or concerns, please contact Big Daddy Decals LLC on their Facebook page HERE. as Scioto Post will not be able to help you.