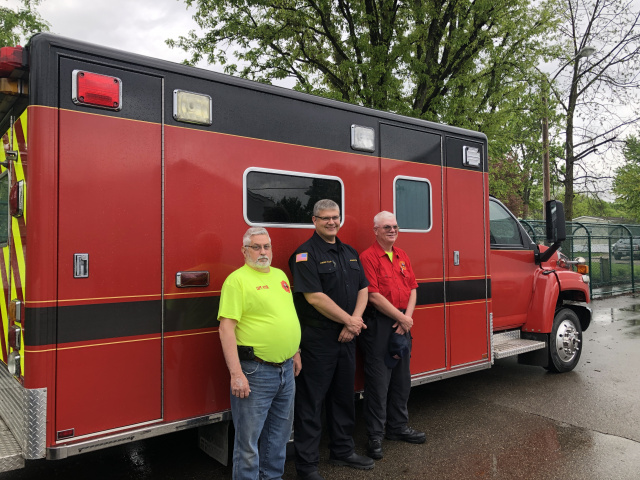 COMMERCIAL POINT – New Fire Chief Neil Cline of the Scioto Township Fire Department, wasted no time in finding a home for an outdated piece of equipment that could be used by a support group known as Box 65.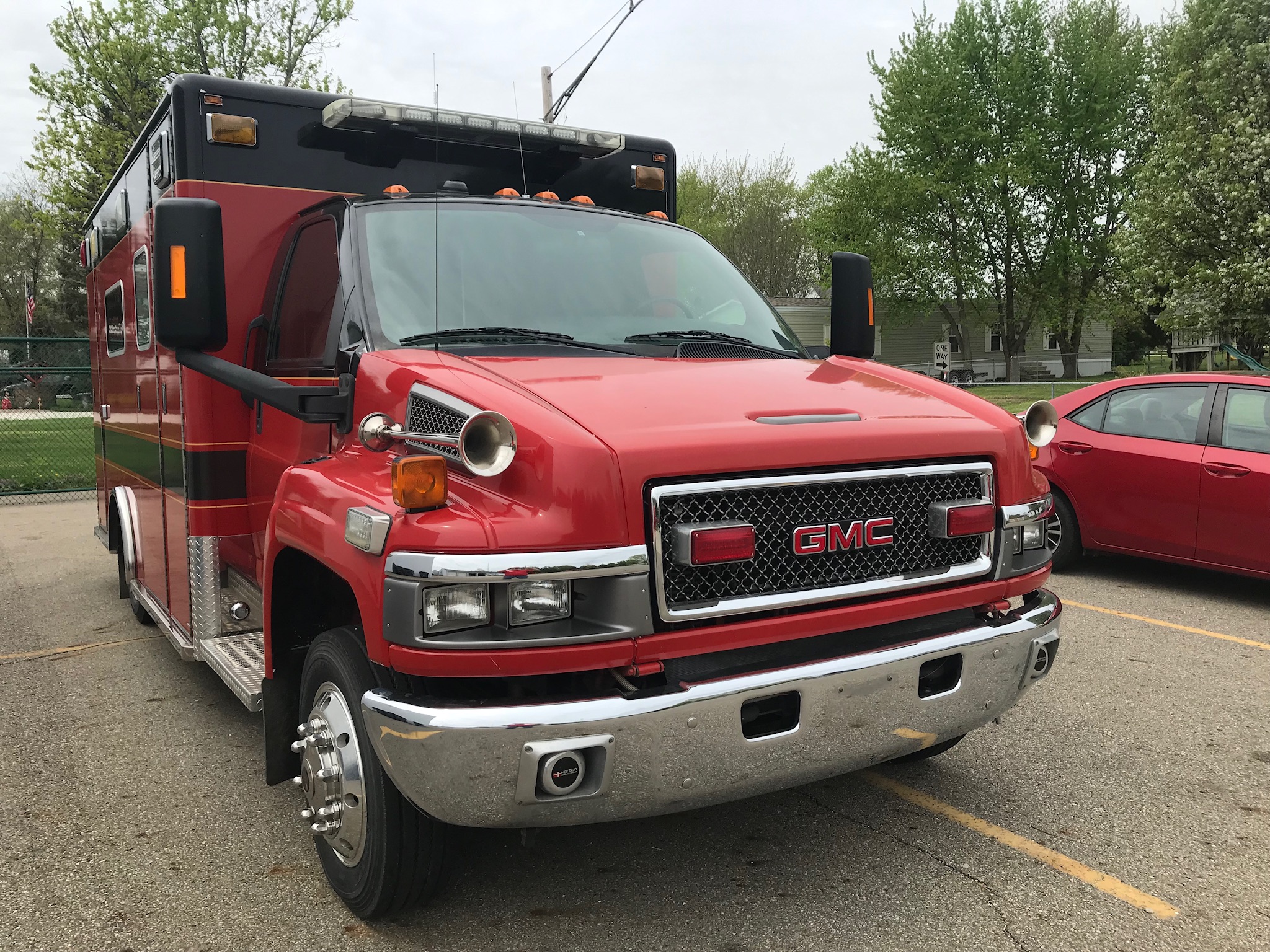 Box 65 is a safety forces support group that responds to Police and Fire incidents that the forces will be on scene for an extended amount of time.  On scene Box 65 monitors the well being of the officers and firefighters fatigue and needs by setting up rest stations, heating and cooling stations, food and drinks.  The response unit is equipped for winter and summer situations based on the seasons.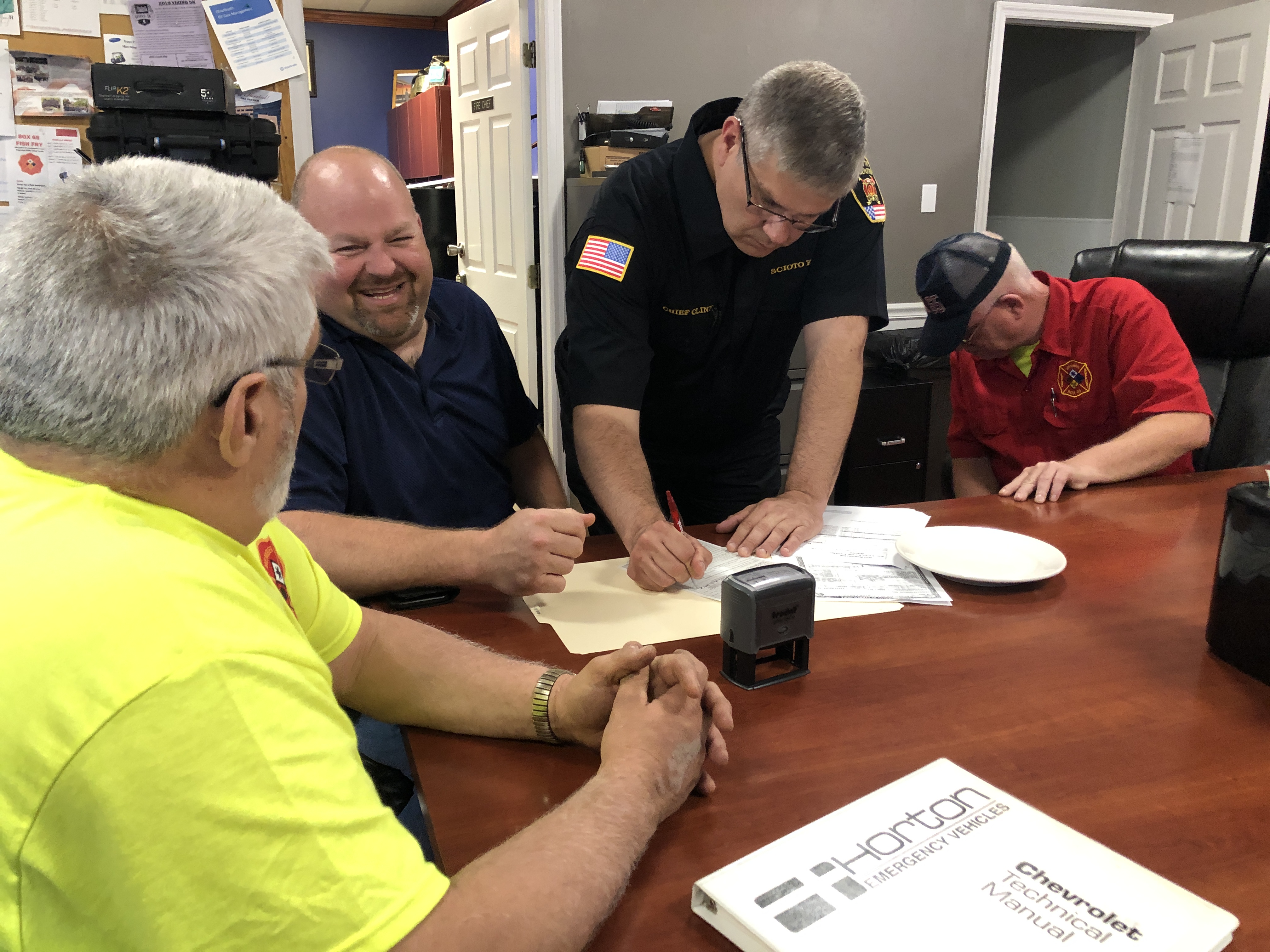 "I've seen guys pass out from overheating and being dehydrated on scene. I have been on the scene during the winter and its brutal, having the ability to warm or cool these guys on the scene helps them work harder and faster, plus is safer for them," said Box 65.
Chief Cline said they were his first thought when was determining what to do with the retired piece.  "I would rather donate it to Box 65 than to sell it.  That way this piece of equipment will support us in the future if needed."
Box 65 said that this new truck a 2006 GMC Horton EMT Ambulance would become response 1 for them.  "It is newer and bigger than our current fleet, it has a few issues we need to fix, but this is a step up for us."
Video of the recent swear in of the New Chief