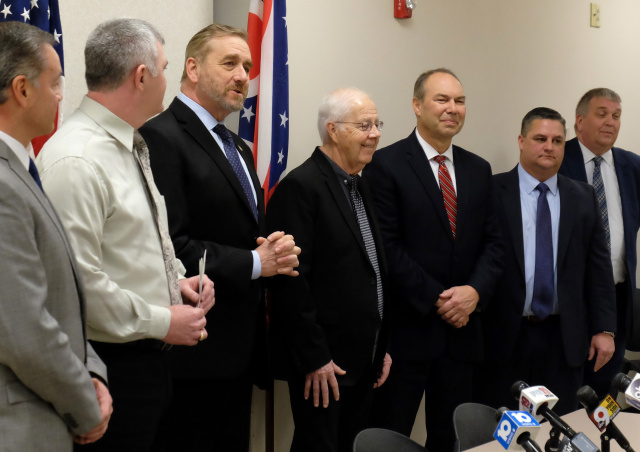 (WAVERLY, Ohio)—Ohio Attorney General Dave Yost joined Pike County leaders and state legislators today to discuss financial support the attorney general called for and the state is now providing to help the county address some costs of prosecution and defense in connection with the Rhoden family homicides.
"Justice should not depend on how fat your wallet is," said Attorney General Yost. "The capital case involving the 2016 murders of eight Pike County family members illustrates the financial strain that a community can face from cases involving multiple victims and defendants. I'm pleased that the State of Ohio can provide some initial financial help for Pike County today in this matter. I remain committed to supporting a legislative remedy that would allow more support of this type to communities as they seek justice in cases of this magnitude."

Six people have been charged in connection with the Rhoden homicides, four of those facing capital murder charges. Costs for prosecution and defense of those cases are expected to present significant financial challenge to Pike County's budget. The financial burden is one that could be suddenly presented to any Ohio community, further evidenced by a multiple homicide case just evolving this week in neighboring Ross County. That investigation is in its initial stages.
The extraordinary cost of prosecuting multiple concurrent capital cases prompted Yost to join Senator Bob Peterson (R-Washington Court House) and Representative Shane Wilkin (R-Hillsboro) in November to call for legislation addressing the resulting financial need. Peterson and Wilkin joined Yost in Pike County today to discuss their interest in reintroducing legislation that could allow the expenditure of state funds from the unappropriated balance of the general fund when a local government requires financial assistance for capital cases with multiple defendants and/or multiple victims.
Pike County Commissioners Blaine Beekman, Jerry Miller and Tony Montgomery received today's initial $100,000 in assistance as a one-time expenditure presented by Attorney General Yost. This assistance is from a specific legislative appropriation in December following Yost's election.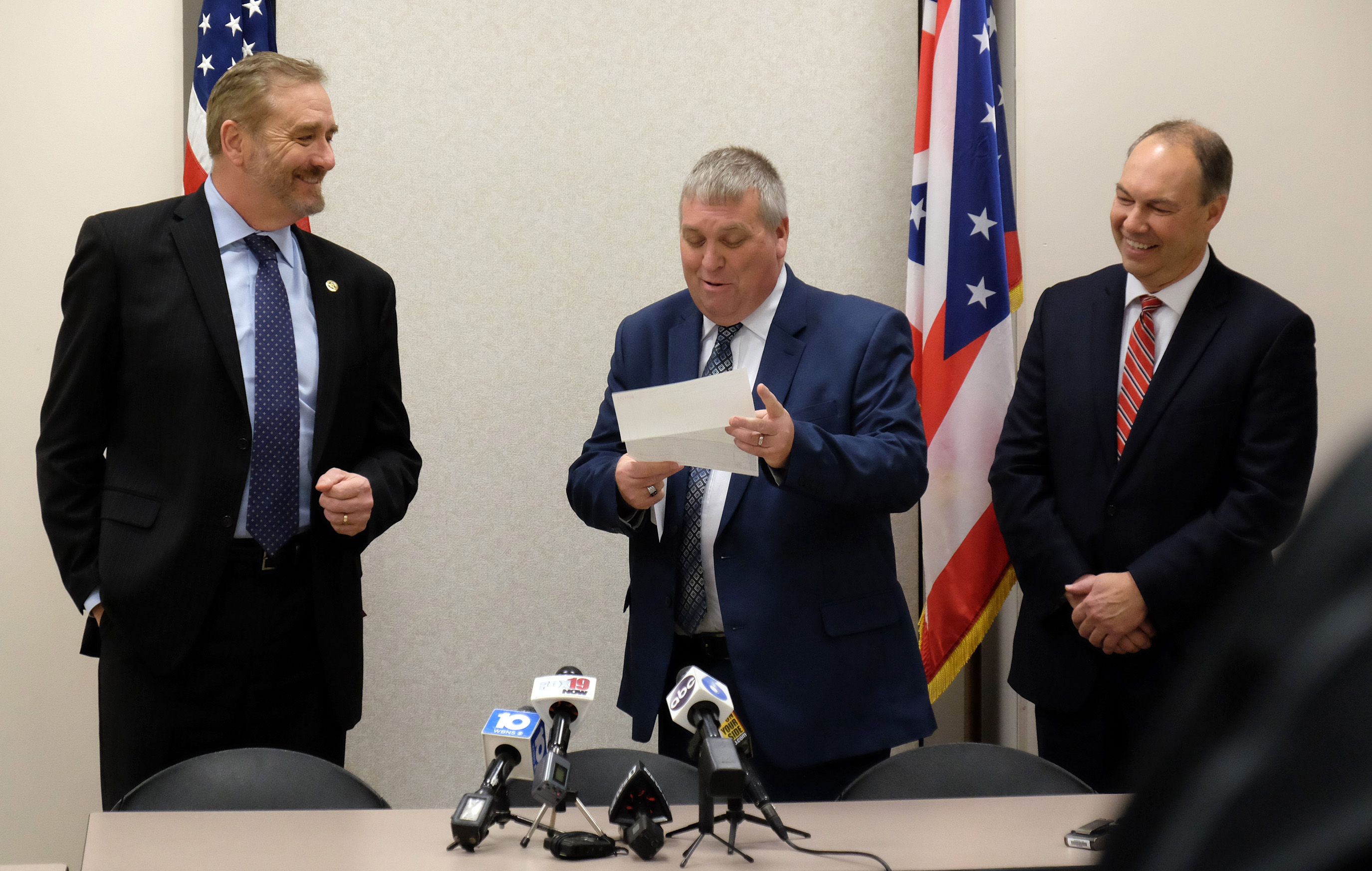 "We're hearing our legal costs could go into seven figures. That could wipe out our general fund budget in Pike County," said Montgomery. "We can't thank Attorney General Yost, Sen. Peterson and Rep. Wilkin enough for advocating for the funds they presented to us today. This down payment will certainly help."
Pike County Prosecutor Rob Junk participated in Thursday's meeting, noting this and other assistance from Yost's office.
"Attorney General Yost continues to provide prosecutorial assistance that is also of key importance to our ongoing work," said Junk. "Both the financial and investigative assistance from Attorney General Yost's office helps the county while we move through the process of pursuing justice in this case. The willingness to provide assistance is vital as we proceed."