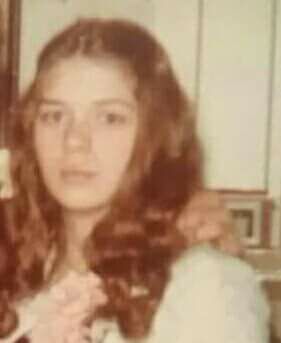 It will be Tuesday, May 8th, at 3:30 pm, at Forrest Cemetery in Circleville. It will follow with refreshments at the Church of God in Circleville. All of you that knew Angie, and would like to be there, you are welcome.
My beautiful sister, Angelia Payne, the girl with the biggest heart ever to grace my life, went to be with our Lord on December 25th, 2017. It has been many sad days since I lost her. But, I will see her again. This I know.
She was born July 8th, 1959. We grew up in Circleville. She enjoyed riding her bicycle, swimming at the Ted Lewis swimming pool, skating at the Circle D, going to the drive-in watching movies on the the big screen while relaxing in the car, rolling down the hill, making snowmen and snow angels, making ice cream out of snow, playing with barbie dolls. She was very much loved and will be missed a lot.