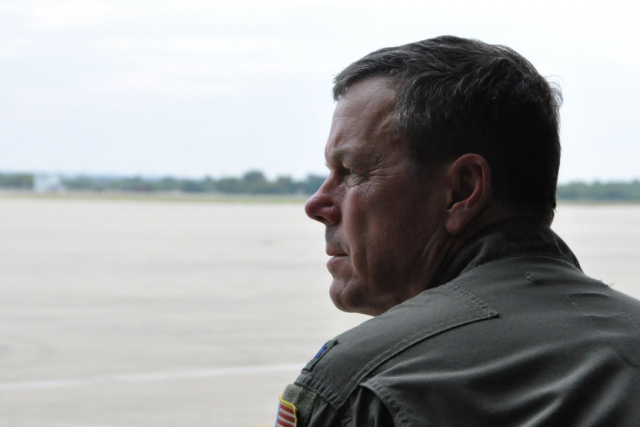 FOWLER OHIO – U.S. Air Force Lt. Col. Thomas "Bart" Elsea, a resident of Fowler, Ohio, retired from his military career after 37 years of service, March 31, 2019. His final assignment was as the commander of the 910th Operations Group where he oversaw the readiness and training of more than 190 Reserve Citizen Airman who fly the C-130H Hercules aircraft for the 910th Airlift Wing.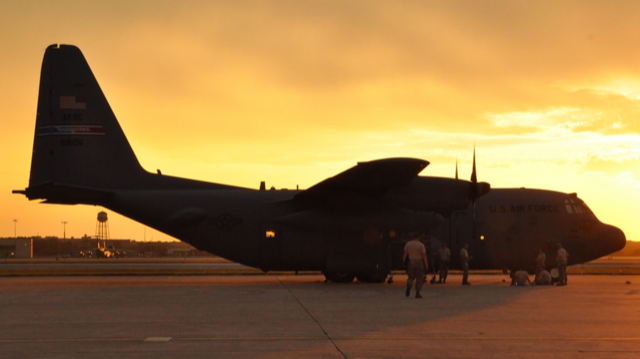 During his career, Elsea was assigned to the 220th Engineering Installation Squadron, Zanesville Air National Guard Base, Ohio, the 121st Tactical Fighter Wing, Rickenbacker Air National Guard Base, Ohio, the 105th Airlift Wing, Berry Air National Guard Base, Tennessee, and the 910th Airlift Wing, Youngstown Air Reserve Station, Ohio where he flew the C-130H Hercules aircraft.  Elsea was also assigned to numerous expeditionary wings around the world during contingency operations.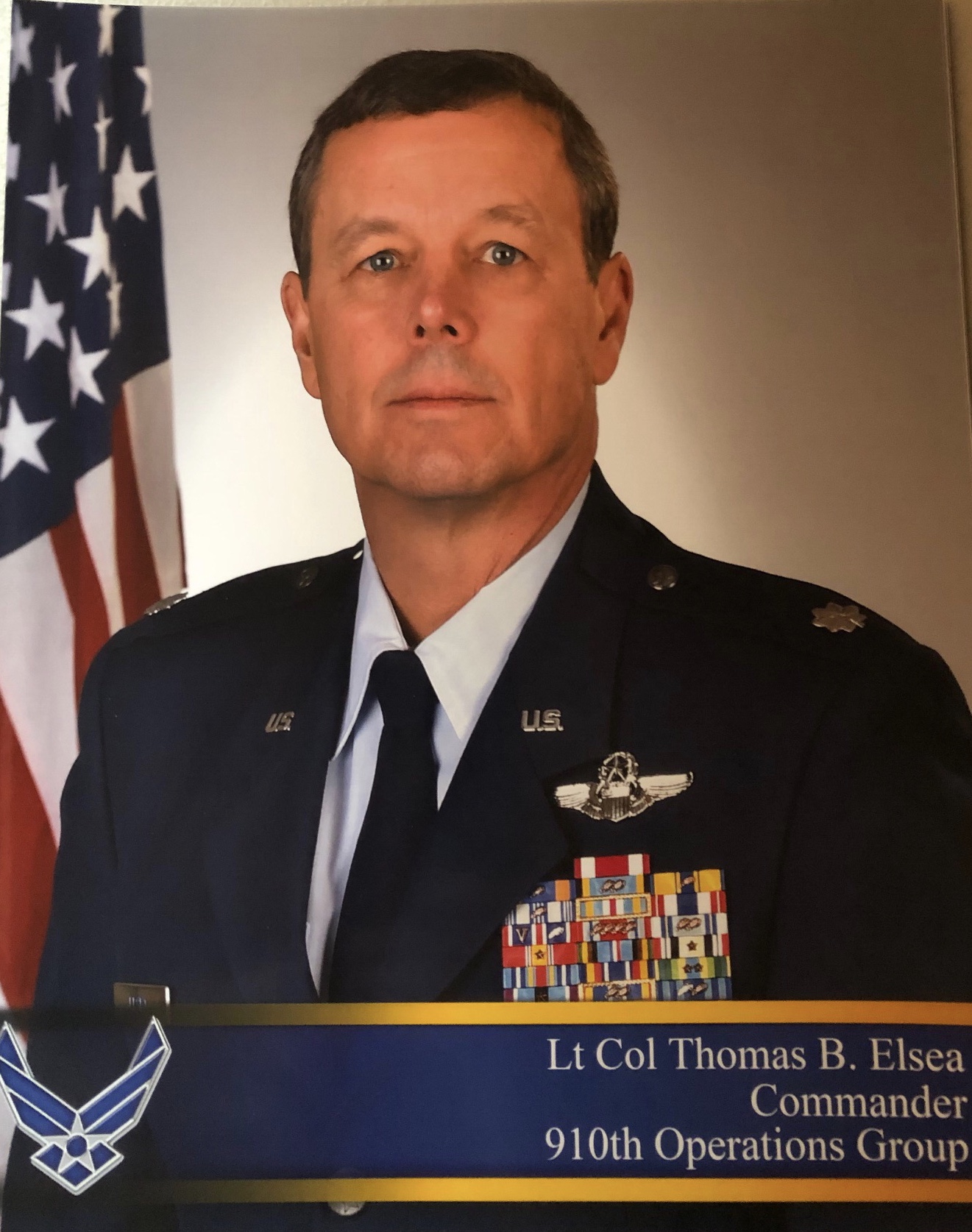 Elsea accrued more than 4500 military flying hours including more than 250 combat flight hours in theater aboard the C-130.  He deployed several times in support of named operations and exercises, including Operations Joint Endeavor, Joint Guard, Joint Forge and Provided Comfort in Bosnia and Herzegovina; Provide Comfort, Iraqi Freedom and Enduring Freedom in Iraq; Coronet Oak in Puerto Rico and other areas in Central and South America; Cobra Gold in Thailand; and Silver Arrow.
As a pilot, Elsea maintained special qualifications to fly in support of the 910th AW's aerial spray capability. The 910th AW operates the Department of Defense's only fixed-wing, large area aerial capability to control disease-carrying insects, pest insects, and invasive vegetation, and disperse oil spills in large bodies of water. Elsea flew in support of hurricane recovery operations following the hurricanes Katrina, Rita, Floyd, and Harvey.  He also conducted oil dispersal operations in the Gulf of Mexico following the Deepwater Horizon oil spill.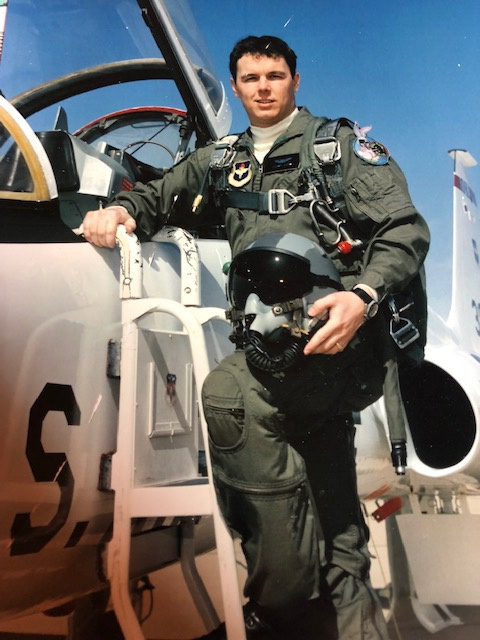 Following his nearly four-decade military career, Elsea most looks forward to spending time with his family, especially his granddaughter.  His life will also take a quieter turn from the rumble of C-130 engines as he tends to his hobby farm.
Thomas "Bart" Elsea, grew up as a Circleville native.  Son of the late Thomas R. Elsea and Frances Elsea Rhoads.  Bart graduated from Circleville High School in 1982, joined the U.S. Air force and attended Ohio State University where he received a BA in Aviation.
Another great story about Bart Elsea here: https://www.youngstown.afrc.af.mil/News/Art/igphoto/2001815545/