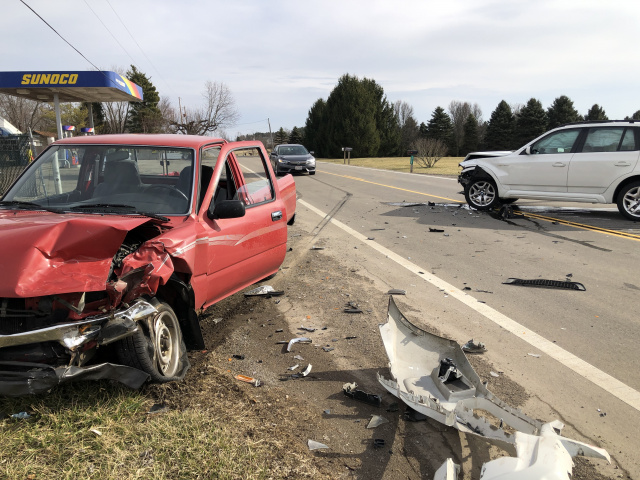 CIRCLEVILLE – A minor accident on 56 east in front of the 56 Mini Mart today sends two people to the hospital.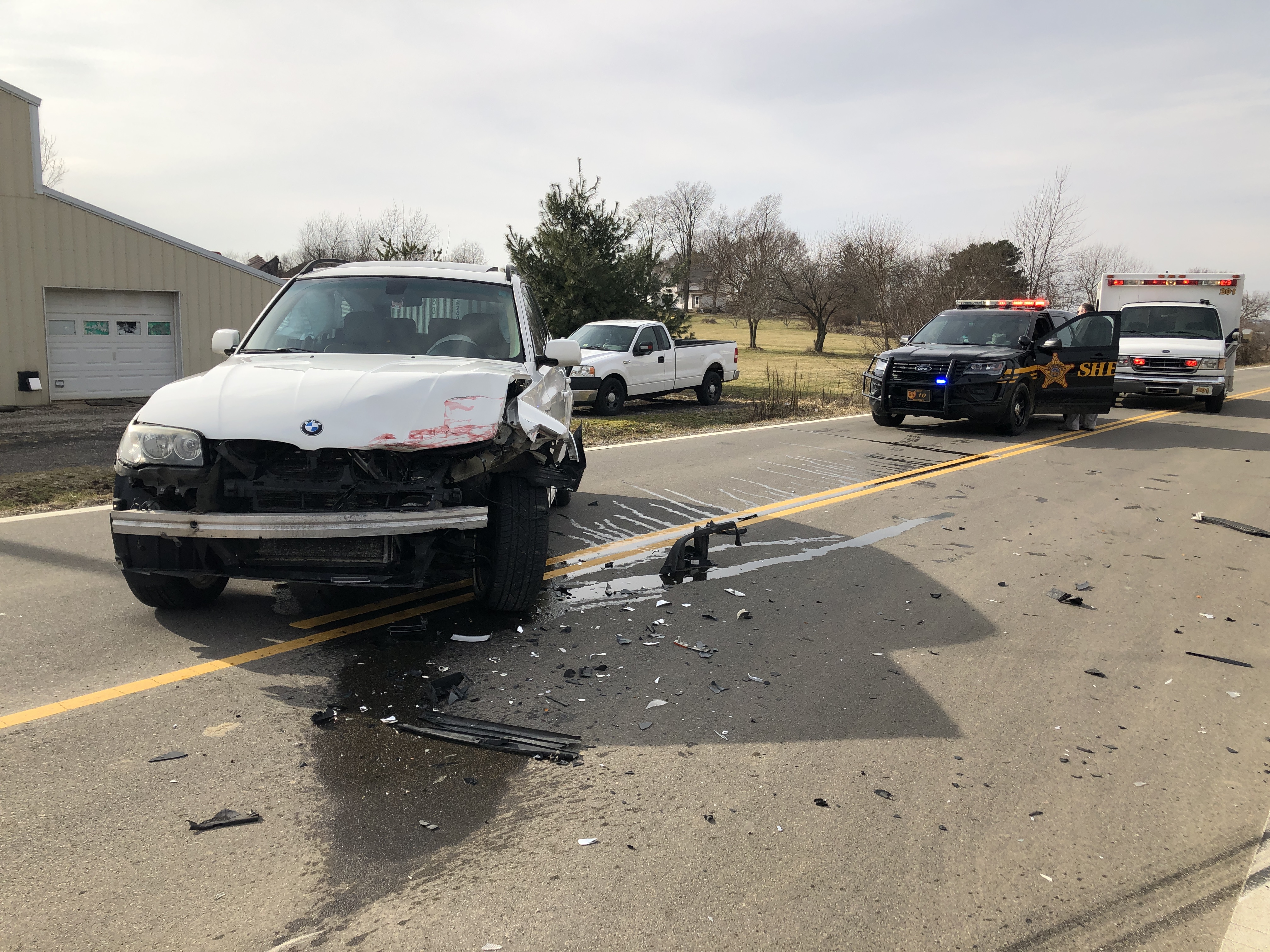 According to Pickaway County Sheriff the Red 1991 Toyota Pick up truck was heading westbound on 56 when a juvenile driver in the white BMW X3 failed to yield to oncoming traffic when turning into the mini-mart and struck head-on.  The driver of the red truck was transported to Berger hospital complaining of back, neck and head injuries.  The juvenile was transported to be checked out but didn't report being injured because anyone under the age of 18 must be transported per law.  The sheriff said that the breaking from the Toyota pick up aided in this being only a minor crash and not a serious one and pointed out the 30 feet of brake marks on the road.  He also said both had seatbelts on at the time of the accident.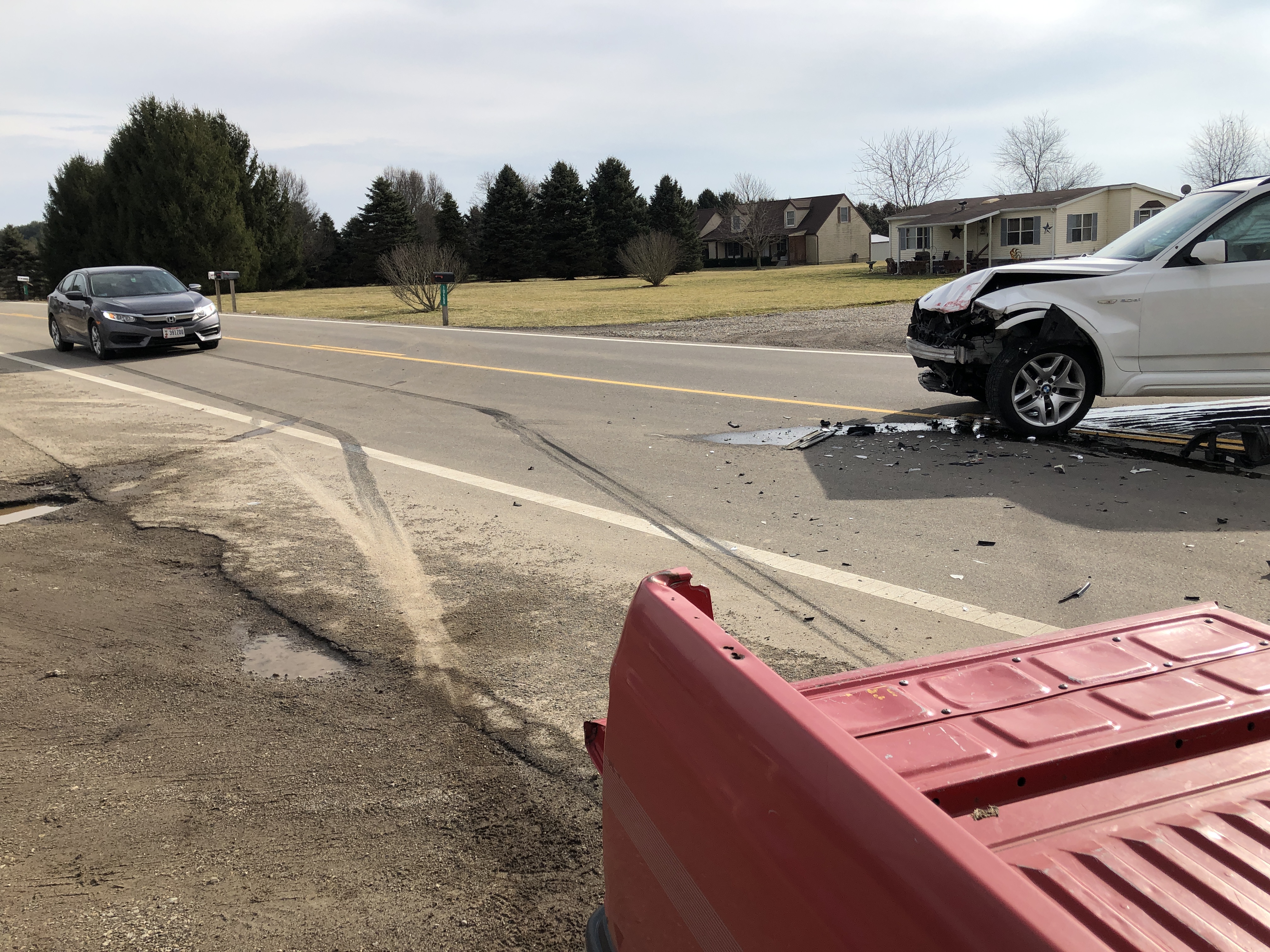 Salt-Creek Tarlton Fire and Pickaway County Sheriffs were on scene for the accident.