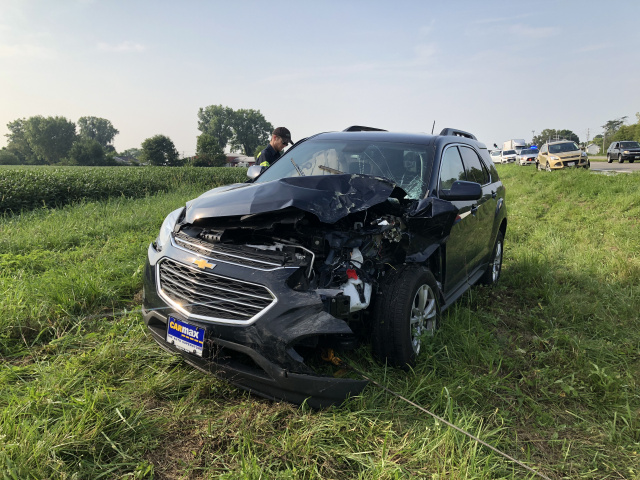 PICKAWAY – A accident occurred on 23 Northbound around 8:45 am, on August 15, 2018.  According to Highway Patrol, the driver of the Gold Ford Escape stopped on the roadway to remove a construction ladder that had fallen off a truck and was blocking traffic.  The driver of the Chevy Equinox hit the back rear of the Escape and sent the Chevy into the field on the right-hand side.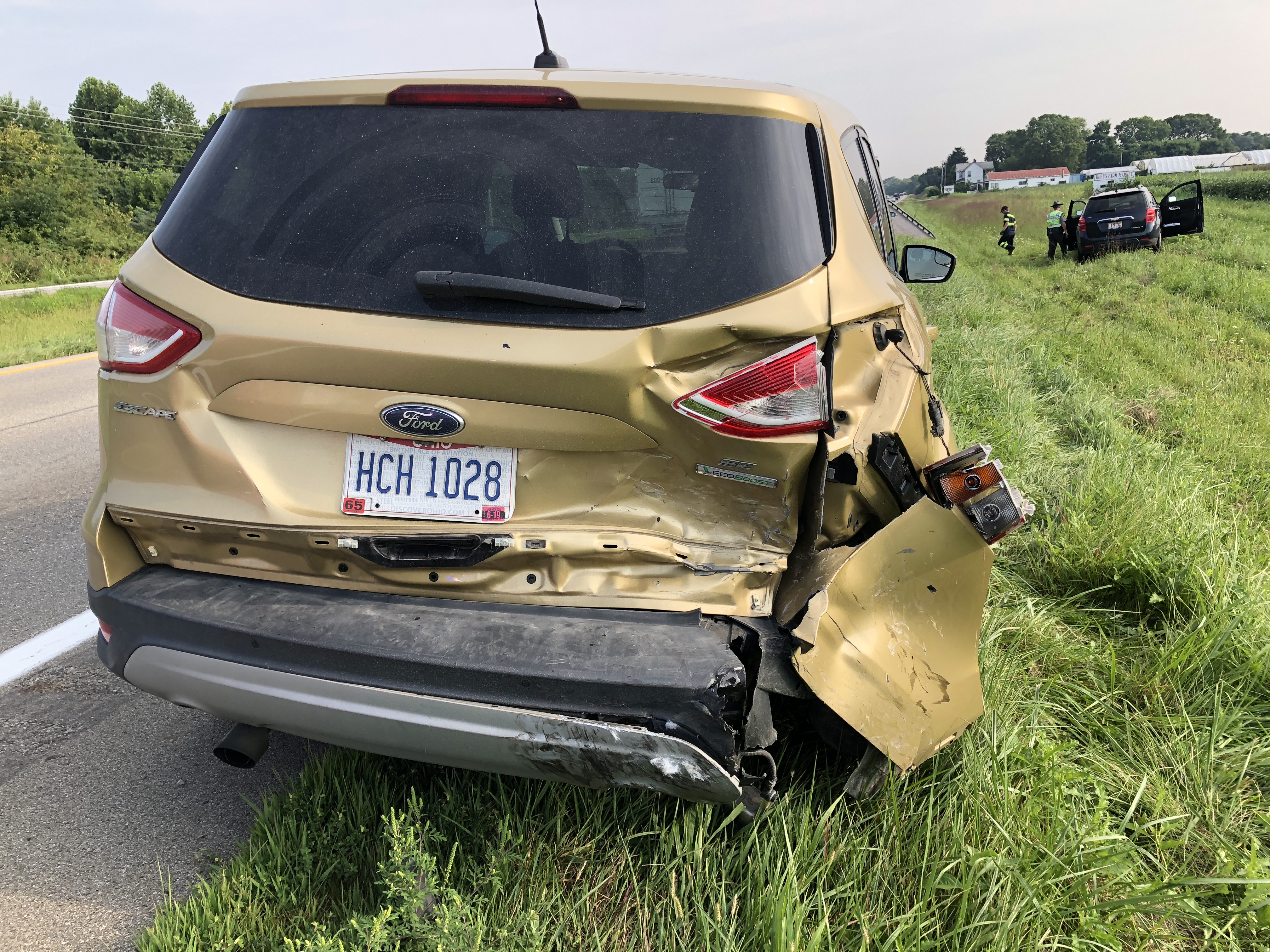 The lady in the Grey Equinox was transported to Mt Carmel with non-lift treating injuries and was wearing her seatbelt.  The individual in the escape was not in his vehicle when the accident happened.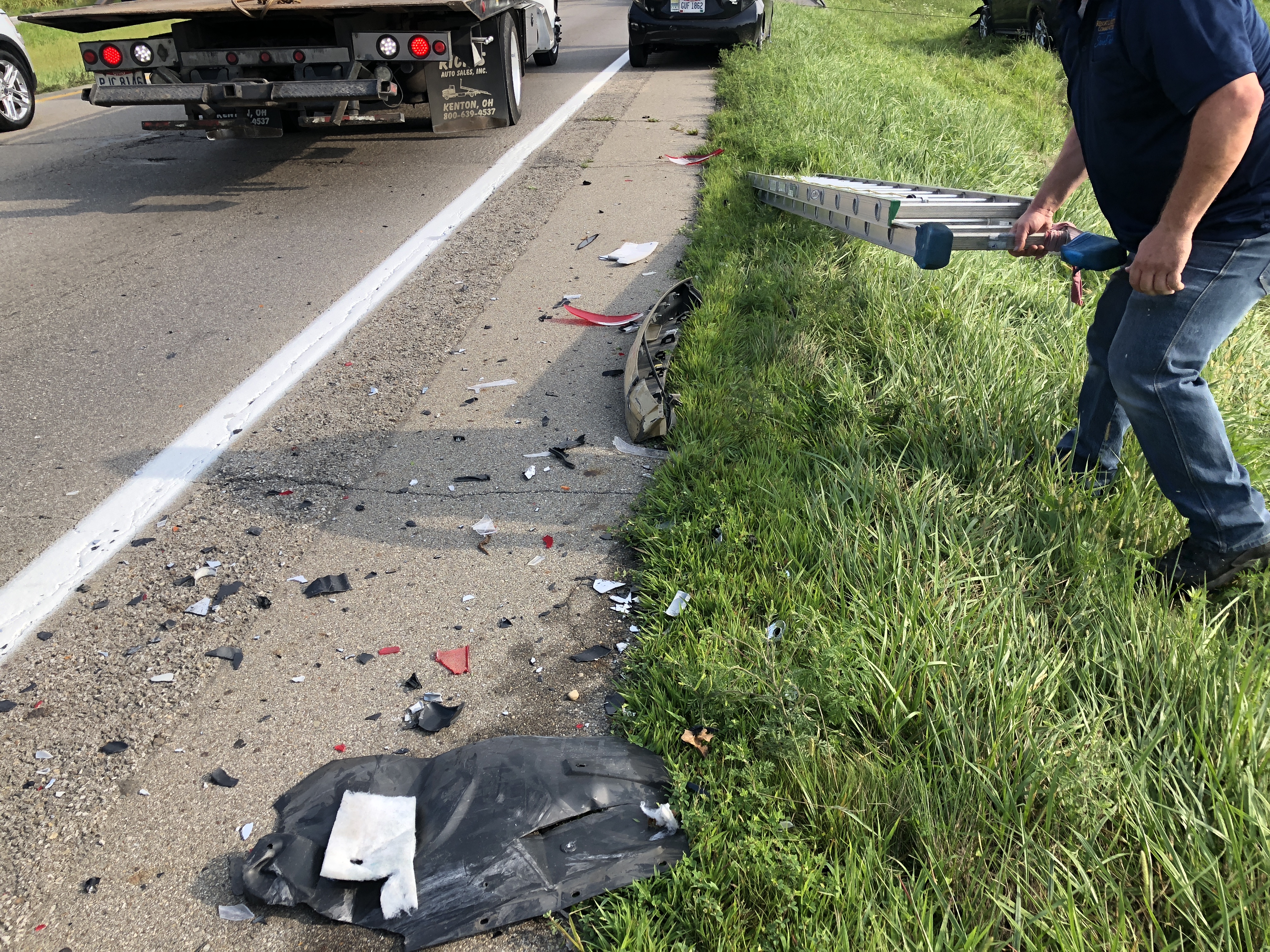 According to police the lady driving the Gray Equinox will be cited for failure to maintain distance.  The individual in the Escape was unharmed.
Original reports of a bus involved were not exactly clear, the bus was involved in the sudden stop of traffic and was a witness to the accident.