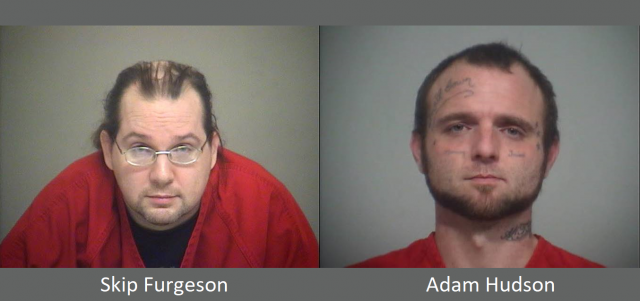 Two appeals from cases originating in Pickaway County were upheld last week by the regional 4th Circuit Court of Appeals. County Prosector Judy Wolford stated that "We're pleased with the decisions of the 4th Circuit Court of Appeals"
The first case upheld, # 2017 CA 07 involved the State of Ohio v. Skip Furgeson and the eight counts of rape stemming from a September 15th arrest by the Circleville Police Department. As per documents obtained by the Scioto Post, the defendant attempted to appeal the case based on four factors involving DNA evidence, a 'suicide note' found on a computer, lesser charges stemming from the rapes, and how BCI processed evidence in the case. The charges, as per the Court of Common Pleas was life w/o parol, as well as an additional 11 years in prison.
According to the documents, Mr. Furgeson was successfully found guilty of the eight counts of rape involving his two daughters in March of 2017. The incidents occurred over multiple years in homes that the family had lived in, until the daughters told the appellant's wife that Mr. Furgeson had been engaging in sexual activity with them. A Circleville Police officer responded to the residence during the removal of the wife and daughters, which involved Mr. Furgeson brandishing a gun, leading to a taser being deployed to diffuse the situation.
The court's responses to the appeals were swift, stating of the alleged suicide note that…. "In the case sub judice, even if we assume the purposes of argument that the suicide note did not demonstrate preparation, plan, scheme, or modus operandi, we nevertheless conclude that, in view of the overwhelming evidence of guilt, no prejudice resulted from the note's admission into evidence. Here, the testimony of appellant's wife and daughters, along with scientific DNA evidence, constitutes overwhelming evidence of appellant's guilt."
The full, graphic, account of the court case and appeal can be found at the 4th Circuit Court of Appeals' website by searching for 'State v. Furgeson'.
The second case upheld, # 2017 CA 14 involved the State of Ohio v. Adam Cole Hudson.
Mr. Hudson pleaded not guilty by reason of insanity involving the murder, which Mr. Hudson was arrested for on November 7th, 2016. The case was expected to go to trial in early 2017, but was delayed for multiple reasons, including a request by Mr. Hudson for a different public defender. The case eventually involved a plea deal in August 2017, resulting in a 15 years to life conviction.
The 4th Circuit Court of Appeals website was unavailable when the Scioto Post attempted to access information concerning the case, and the details involving the nature of the murder.