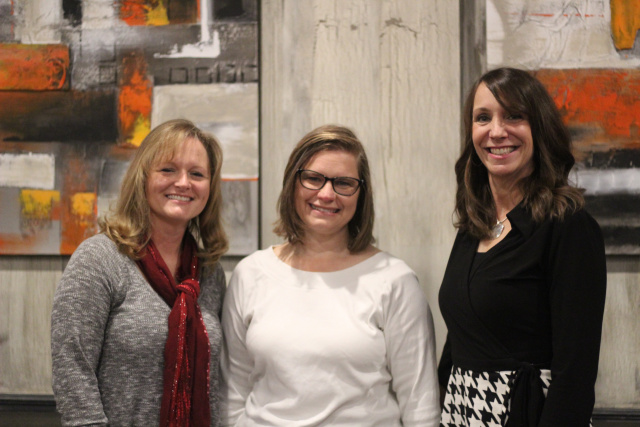 CIRCLEVILLE – Susie Birdwell, LiveSTRONG program coordinator at the Pickaway County Family YMCA, spoke to Sunrise Rotary members about the cancer survivor program last week. Also speaking was Deana Dupler, a LiveSTRONG participant. Shown, from left, are Birdwell, Dupler and Elisa Peters, Rotary club president.
The Livestrong Foundation states that its mission is "to improve the lives of cancer survivors and those affected by cancer". The foundation implements its mission through direct services, community programs and systemic change. As early as 1999, the foundation began focusing on the field of cancer survivorship, specifically the practical, psycho-social needs of cancer patients and those affected by cancer.
The Livestrong Foundation is a United States nonprofit organization that provides support for people affected by cancer. The foundation, based in Austin, Texas, was established in 1997 by cancer survivor and former professional road racing cyclist Lance Armstrong, as the Lance Armstrong Foundation. The Livestrong brand was launched by the foundation in 2003. Armstrong resigned from the foundation in 2012 after his admission of doping.